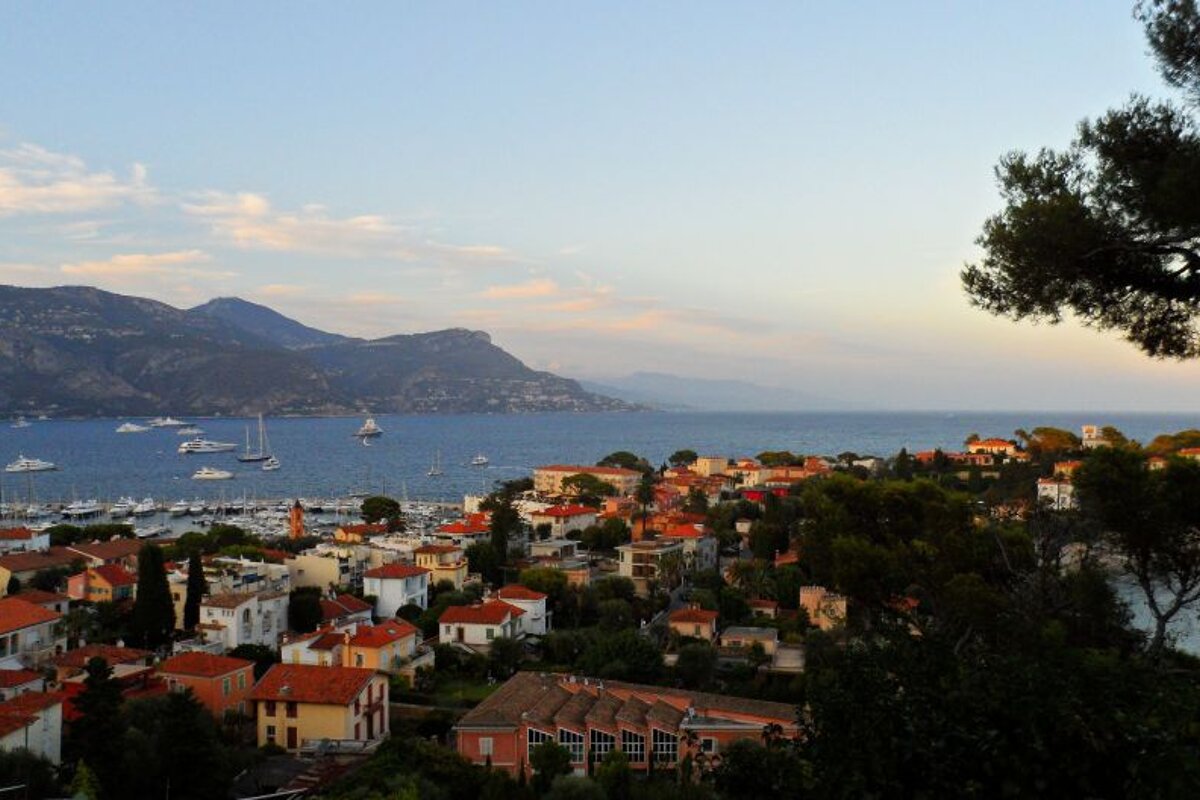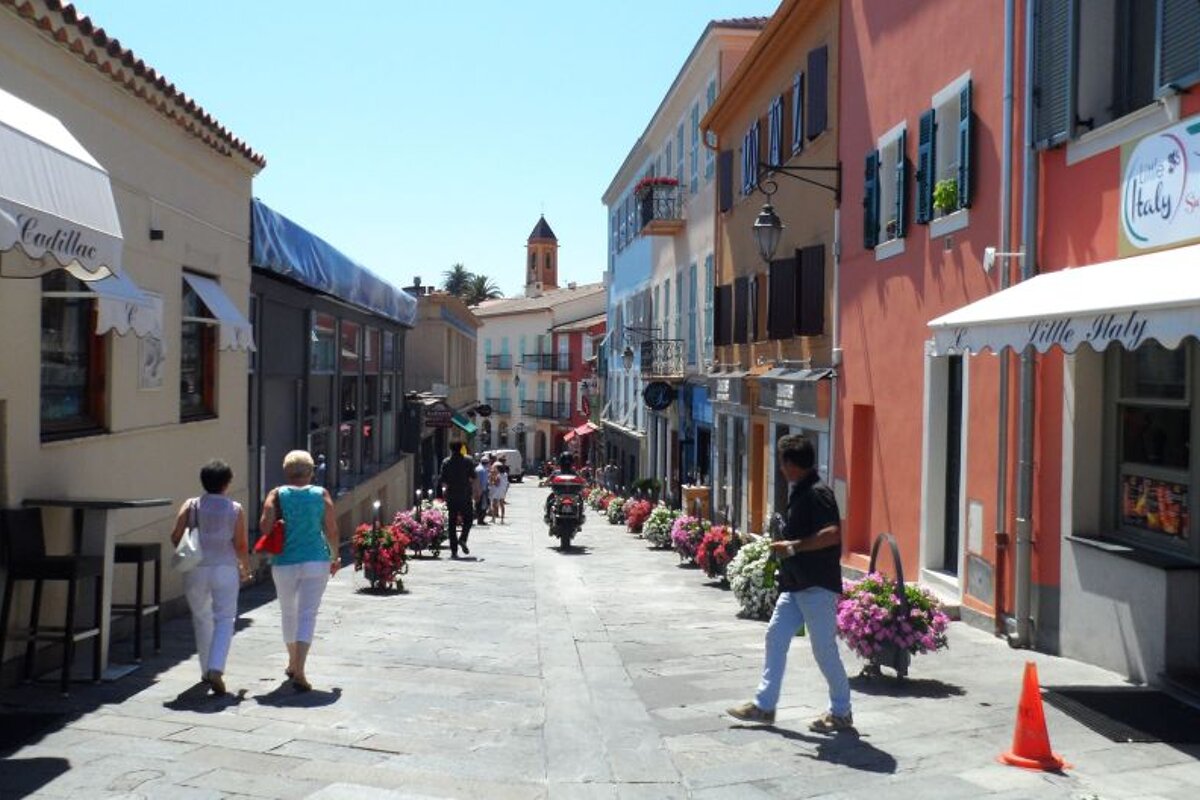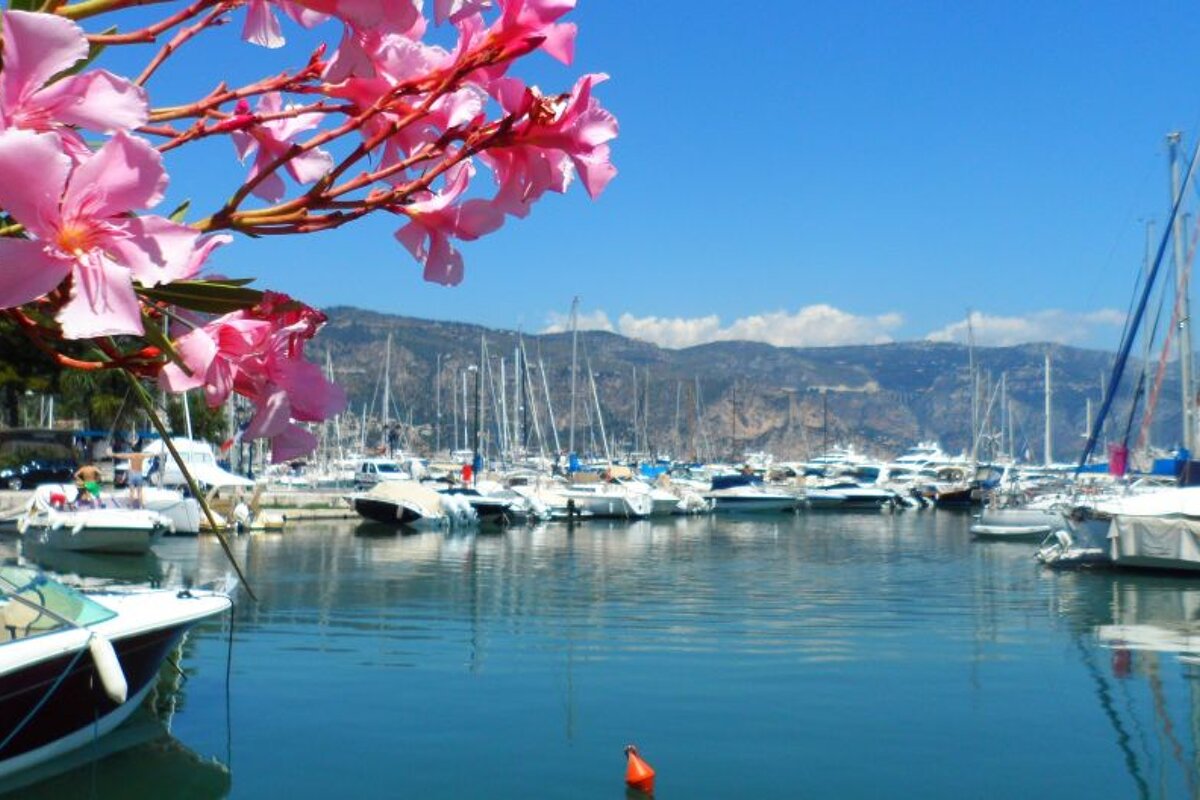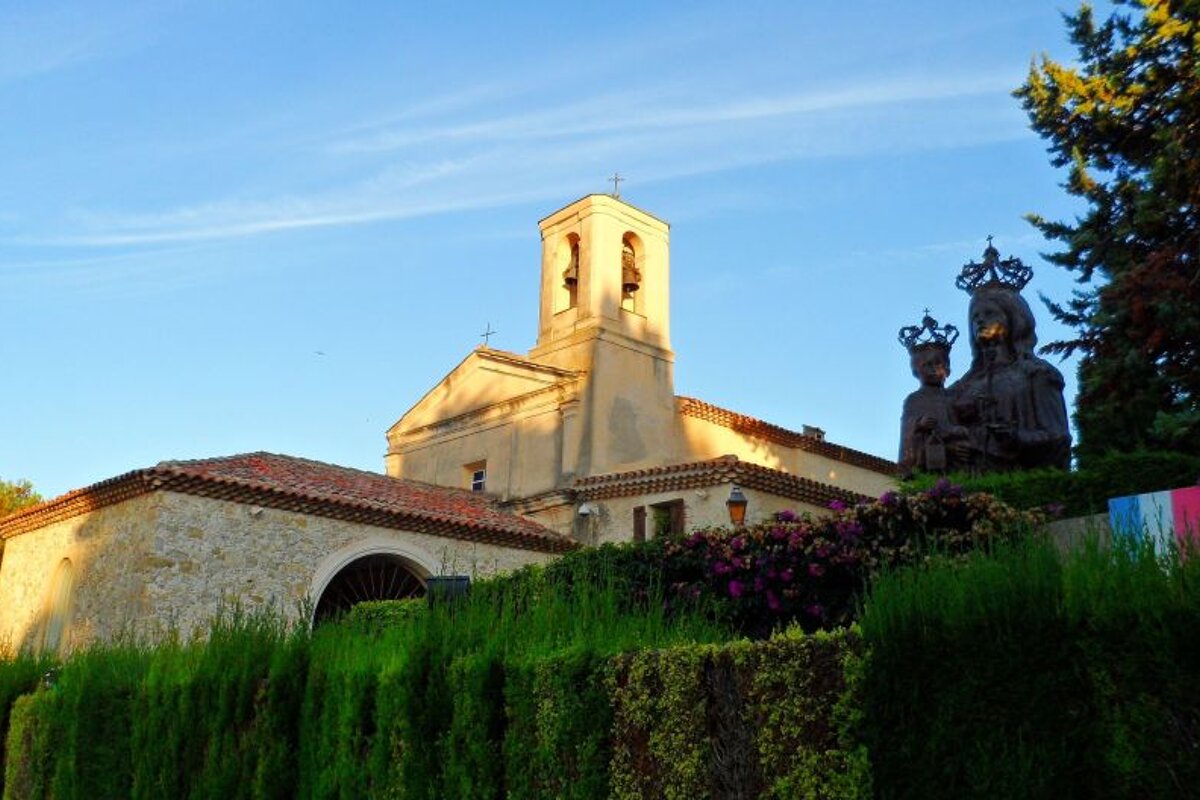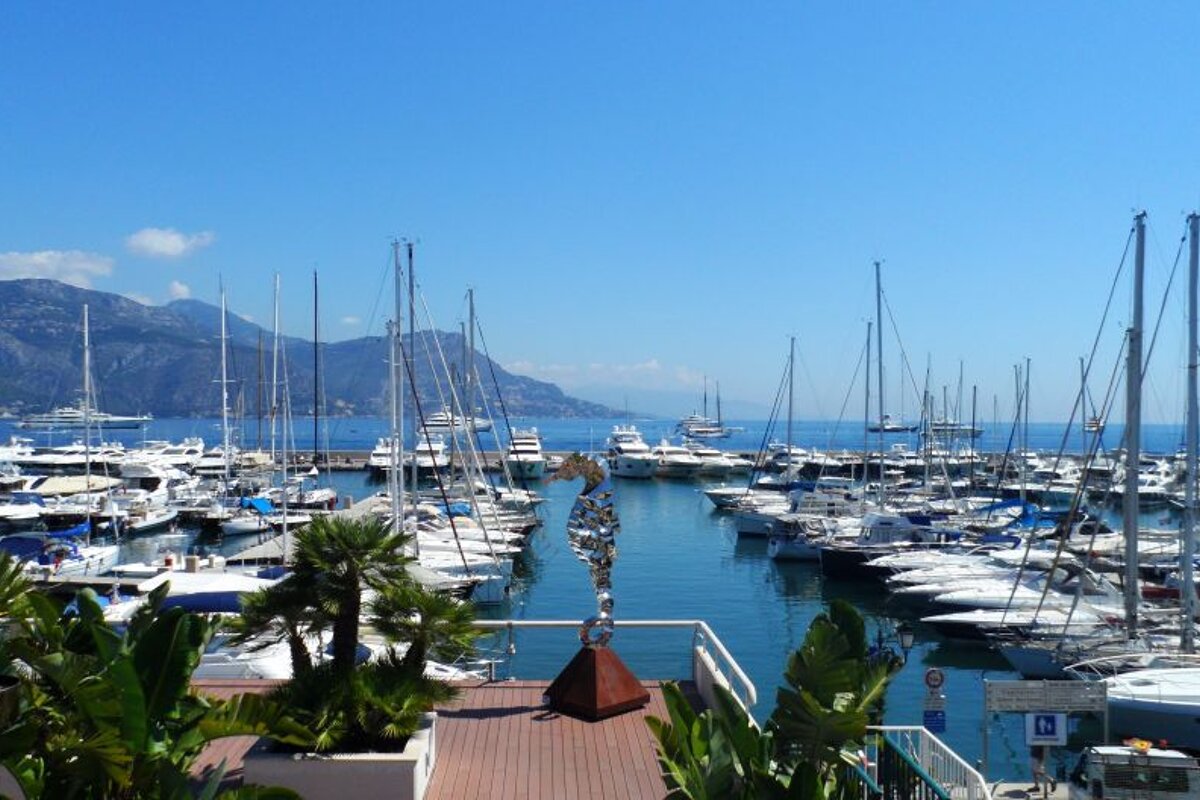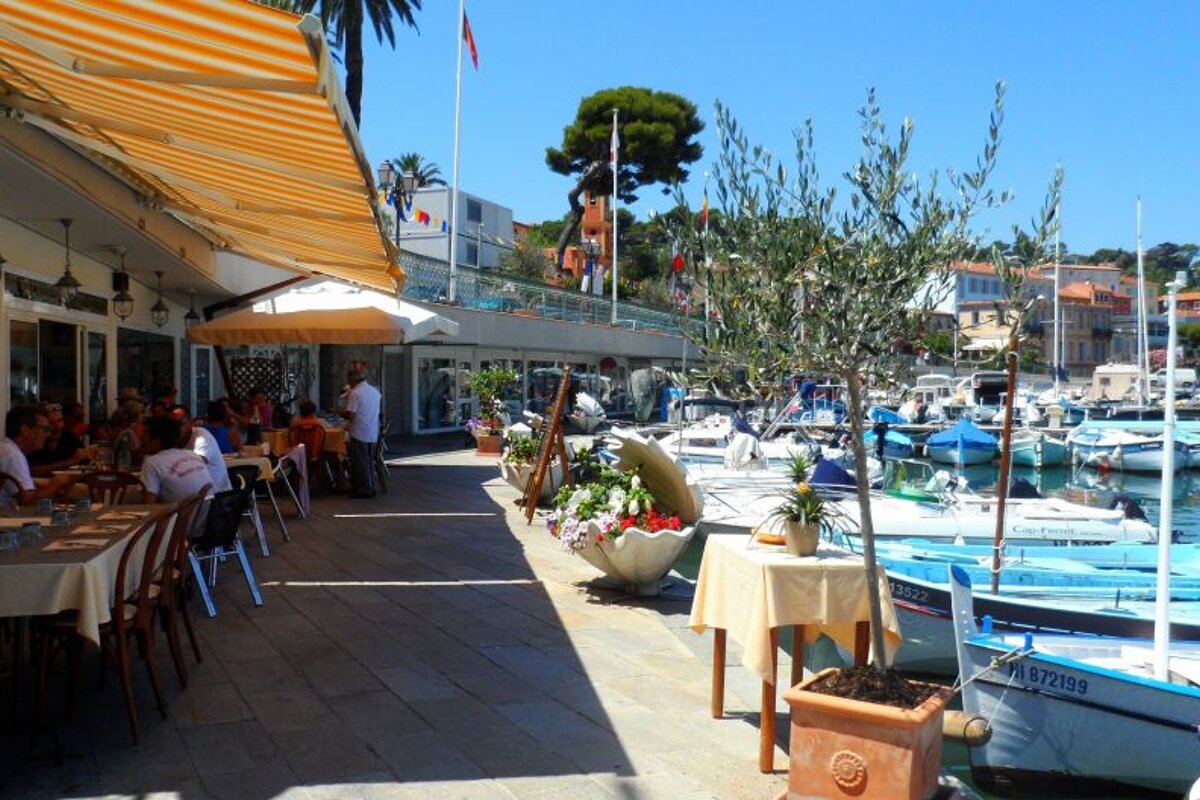 Saint-Jean-Cap-Ferrat, Alpes-Maritimes
Small village surrounded by luxury villas
Sitting on a beautiful rocky peninsula of pine trees and palms just to the east of Nice is Saint-Jean-Cap-Ferrat. This area is the epitome of elegance and old Riviera glamour: from the small, chic harbour to the palatial gated villas and magnificent gardens of celebrities, oligarchs and famous family dynasties.
The village itself is quite small and the shopping district is pretty much just one petite but lovely street. Drop down to the port area though and you'll find more shops and boutiques, restaurants, cafés and a small market place, while the beaches offer quite lovely beach clubs.
History & Culture in St Jean Cap Ferrat
It would be rather difficult to come up with a more glittering, swanky address than Saint-Jean-Cap-Ferrat. Once just a rocky, scrubby headland used for grazing sheep and goats, the Cap was was forever transformed by the arrival of Belgium's King Leopold, whose numerous grand villas and tropical gardens triggered an influx of the rich and famous-including Somerset Maugham and the Rothschilds, whose sumptuous villa and exceptional garden is open to the public. Today, the Cap has many beautiful villas (often hiding behind huge gates), and is relatively unspoilt with forest and rocky coastal paths offering spectacular views.
Elizabeth Taylor, Charlie Chaplin, Tom Cruise, Roger Moore and many others have all holidayed here. If it's good enough for James Bond...
Sights & Attractions in St Jean Cap Ferrat
The main attraction at Saint-Jean-Cap-Ferrat is Villa Ephrussi de Rothschild, a very grand villa built in the the early 20th century by Baroness Beatrice de Rothschild. It is crammed with sculptures, paintings, antique furniture and rare porcelain and is now a museum with an impressive art collection. Its gardens alone are worth a look with seven different styles including traditional French, Spanish and Japanese. The villa hosts regular events such as the annual Painters' Day in June and a summer opera festival.
Beaches in St Jean Cap Ferrat
Saint-Jean-Cap-Ferrat has several lovely beaches and coves, Paloma, Passable and Cro de Peï Pin are the main ones. All have calm clear water and stunning views, and tend to be quite quiet as they are all a bit tucked away and off the beaten track (parking can be tricky and no public transport runs here). Paloma Beach was named after Picasso's daughter as the artist loved bringing his family here. There's also the famous Paloma Beach Club on this stretch, a perfect place to stretch out on a deckchair with a glass of rose and look out at the superyachts and sheer cliffs rising up over the coast towards Monaco. Have a look at our beach guide to find out more.
Things to Do in St Jean Cap Ferrat
The best way to appreciate the local area is by following one of the marked coastal paths that take you around the Cap, there are a couple of different routes taking you via various beaches and past local landmarks such as the lighthouse; see our hiking guide for photos and a description of one of the walks.
There is also a very pleasant (and easy) walk from Saint-Jean-Cap-Ferrat to Beaulieu-sur-Mer via the Promenade Maurice Bouvier. Leave your hiking gear at home as it is smooth strolling all way, as befits a promenade that has a section named in honour of David Niven.
Dining in St Jean Cap Ferrat
There is a terrace overlooking the port that has some lovely restaurants and is a wonderful place to sit and enjoy the view. In fact, Saint-Jean-Cap-Ferrat seems to have more restaurants than anything else, so you certainly won't struggle to find somewhere to enjoy dinner.
Even if you can't stretch to one of their palatal suites then call in at Grand Hotel du Cap Ferrat for an evening drink and a stroll around the beautiful gardens, or book a table at their Michelin starred restaurant. The hotel was built in 1908 and has been attracting aristocracy, royalty and anyone who's anyone ever since. They also serve a traditional afternoon tea with cakes on the veranda from 3pm to 6pm.
Hotels in St Jean Cap Ferrat
The very grand Cap Ferrat Grand Hotel is located at the tip of the peninsula and is one of the Riviera's top luxury hotels. There are a couple of other hotels to choose from on the headland, all offering wonderful views and a tranquil stay.
Directions
Getting there from Nice airport is easiest by car or taxi along the Corniche Andre de Joly; the nearest train stop is quite a walk away at Beaulieu-sur-Mer. By bus, you can take the number 81 right to the village, or if you fancy a beautiful and untaxing 15 minute walk, you can take the 100 bus and get off at the Hotel Royal Riviera at the start of the Cap.
Location
St Jean Cap Ferrat, Nice