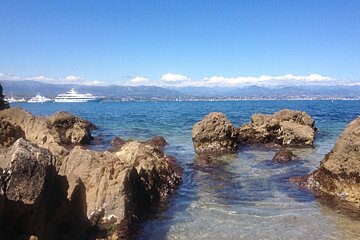 Weather in Nice
Get the latest Nice weather forecasts
The coastal area stretching from Saint Tropez in the West up to the French Italian border owes her name 'Côte d'Azur' to the beautiful clear azure-blue colour of the sea.
Well known for its sunny, mild and dependable Mediterranean climate the area has an astonishing average of some 3,000 sun hours per year and temperatures in the summer going up to 30ºC.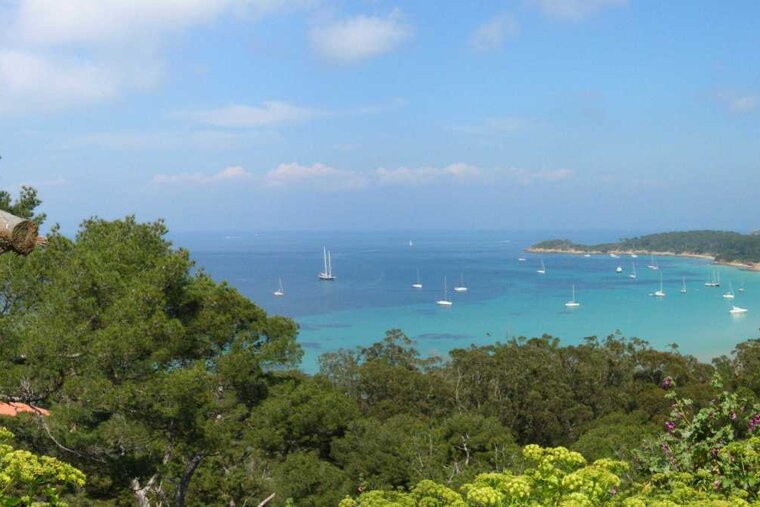 Best time to visit
The best time to visit is in the autumn when the crowds are fewer but the weather still remains warm through the evening. Visiting at this time also means that the water temperature is at its warmest so swimming is pleasant!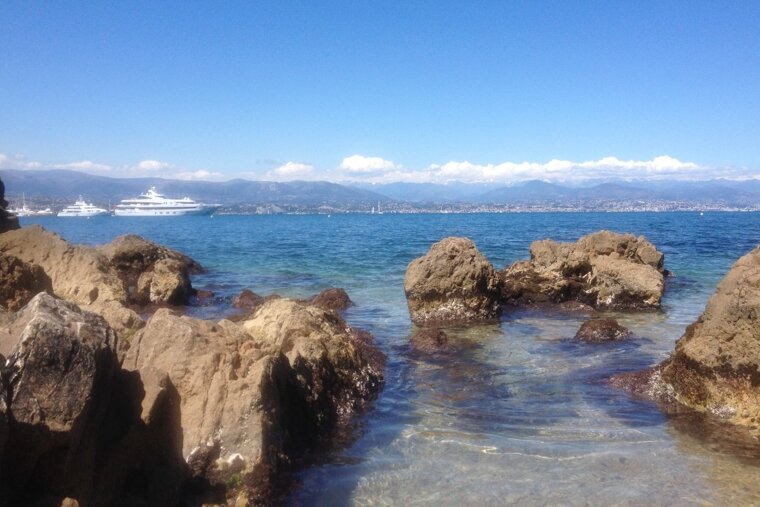 Monthly temperatures
Temperatures are typically above 20°C on the Côte d'Azur and in the warmest summer months of July and August the average maximum temperature is about 27°C. The highest recorded temperature of 37.7°C was seen back in August 2006.
In autumn temperatures can remain around the 20°C mark and then drop off in November to around 17°C. The climate in winter is still considered mild during the day, typically between 11 and 17°C but dropping at night to anywhere from 4 to 9°C.
Spring generally starts in late March with mild and rainy weather and increasing temperatures, becoming sunny and warm again in June.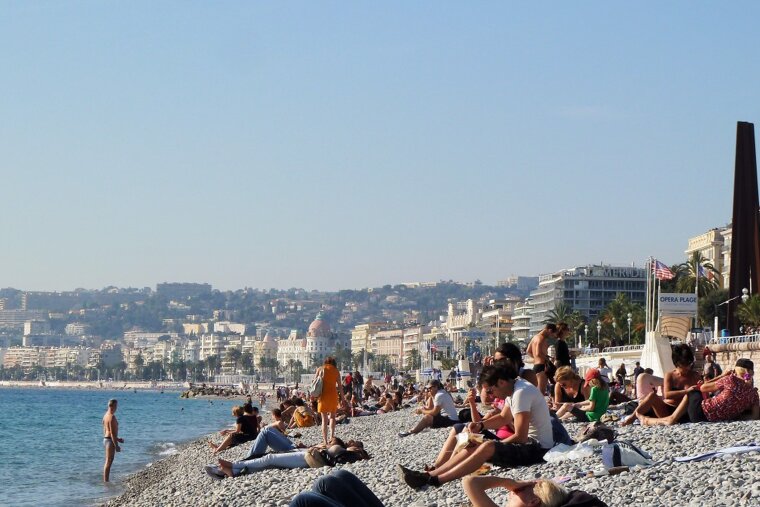 Prevailing weather
With hot dry summers and mild winters, Nice enjoys a typical Mediterranean climate. Hot summer days are often made pleasant by a gentle sea breeze.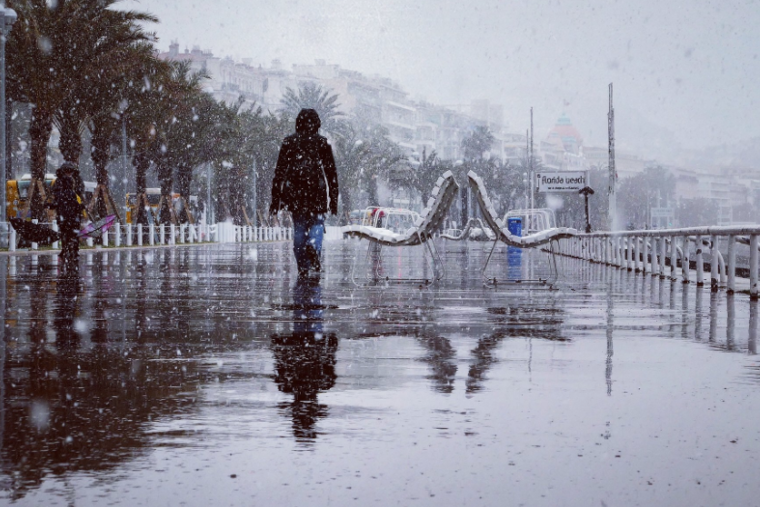 Rainfall
Rain is rare in the summer and whilst more common from autumn through until spring, it is low compared to most cities. In fact the average number of days of precipitation a year are around 60 or less.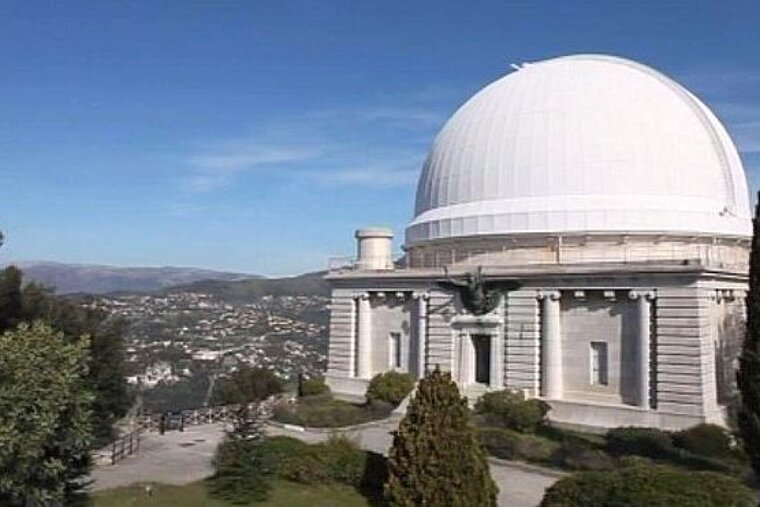 Sunshine hours
The hours of sunshine vary greatly throughout the year but are naturally high throughout the summer months. Averaging between 10 and 15 hours a day in June, July and August, compared to five hours a day in December and January.