Top brunch and breakfast spots in Nice
Where to get a good breakfast and soak up the atmosphere
A freshly baked buttery croissant and a good coffee is a real treat when on holiday in France. For some reason it makes us feel almost 'French' as we sit back and relax at a café on the Promenade des Anglais, watching the sun come up over the Baie des Anges and checking out the morning joggers as they trot past.
For a taste of real Nice and a bit of different breakfast, you can head to the Provençal market and get a slice of delicious socca, (a chickpea crepe cooked in a wood-fired oven and sprinkled lightly with pepper). A Niçoise speciality, this rustic delicacy is an excellent reason on its own to move to France and never leave (although you're guaranteed to miss proper bacon if you do so).
Nothing beats a long, lazy Sunday brunch with family or friends where you can eat good food, enjoy great company and get your caffeine fix for the day. We have a few favourites, although this is just scratching the surface of the great places to eat in Nice.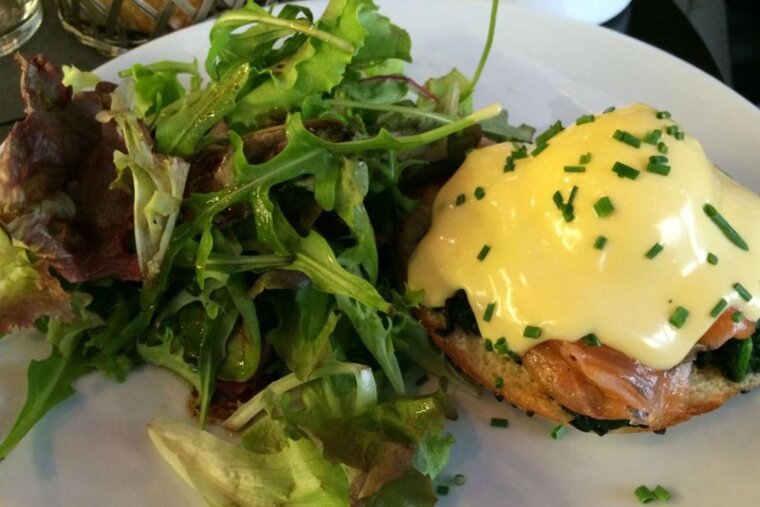 Déli Bo Café
Situated on the edge of the Old Town, in 'Le petit Marais Niçois' area by the Old Port, Déli Bo is a delightful, buzzing café that attracts the hip crowd in Nice and is popular with both locals and tourists alike.
With an extensive menu, you will be inclined to linger for as long as possible to sample as much as you can squeeze in your belly. They have created an original selection of pastries, bagels, pancakes, club sandwiches, eggs in every form and seasonal salads, all to be enjoyed in the cosy interior or the terrace.
A fantastic breakfast or Sunday brunch spot for sure but, a word of warning, you might want to book in advance unless you enjoy the people watching and social aspect of hanging out in the queue in this wonderfully trendy part of town.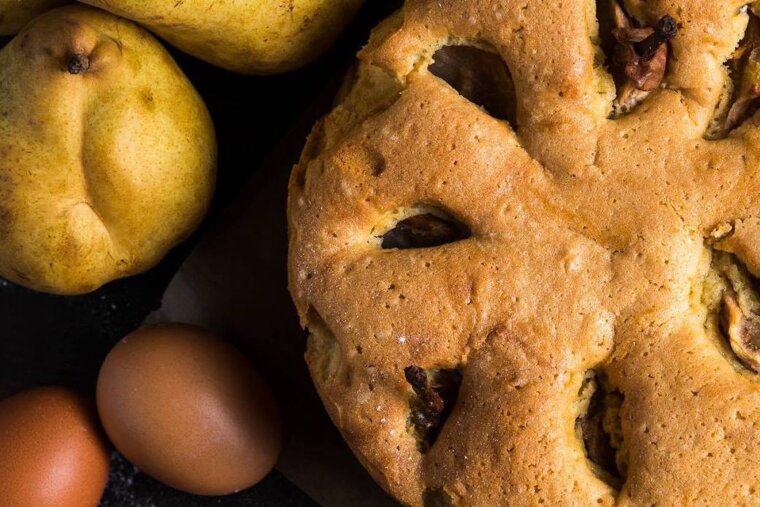 Café Marché
A good coffee is essential with any brunch and this place does it better than most. Café Marché is nested away down a side street in the Old Town, just a few hundred metres from the Cours Saleya. But good coffee is not the only thing on the menu, they serve up a wonderful offering of sweet and savoury dishes all prepared in-house and using the freshest of local, organic and seasonal produce.
A 'one-of-a-kind' style of café, the staff here are incredibly friendly, making you feel instantly at home. Many dishes have a traditional feel with a modern twist and you can really get quite experimental with your brunch here. A true hidden gem.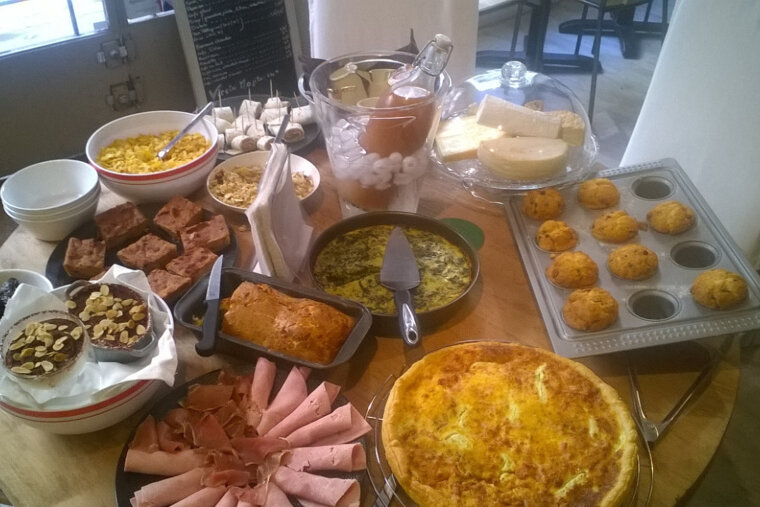 Le Bistroy Café
For a more traditional breakfast and lunch combination, then you can't get much better than Le Bistroy in the heart of Nice.
They serve an amazing selection of home made goodies in a buffet-style brunch. You can enjoy great breads, home-made jam, wraps, a hot plate with eggs and sausages, delicious muffins, home-made yoghurt, fresh meats, local cheeses, cereal, quiches, pastries, salads, cakes and all served with fresh fruit juice and tea or coffee.
Great value and a homely atmosphere, this is certainly the place to come and eat your fill before a day of sightseeing,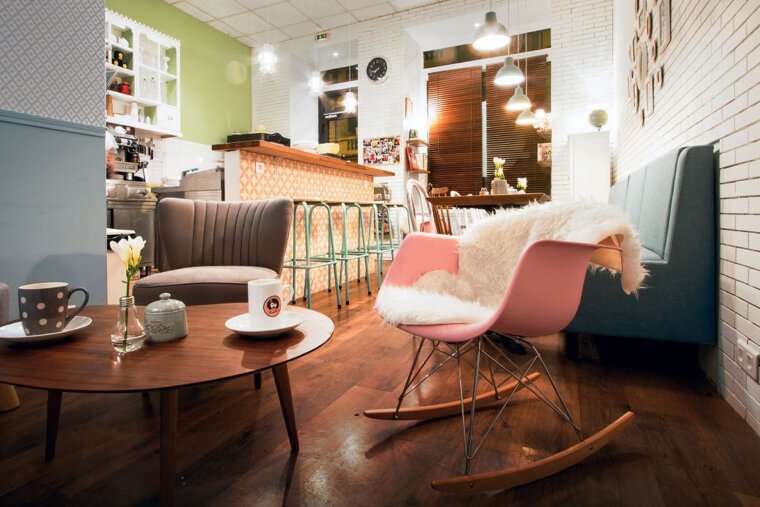 Emilie's Cookies Café
For those with a sweet tooth, then a cup of tea and cake is just about as good as it gets and you can't get much better than Emilie's Cookies.
With a wonderful selection of cupcakes in a variety of flavours and chocolate chip cookies to die for, this is going to give you a sugar boost and warm fuzzy feeling inside. Whether you fancy a cuppa, fancy cakes, pancakes and maple syrup, cookies or just a cosy coffee shop with a warm and friendly atmosphere then Emilie's Cookies is the place for you.