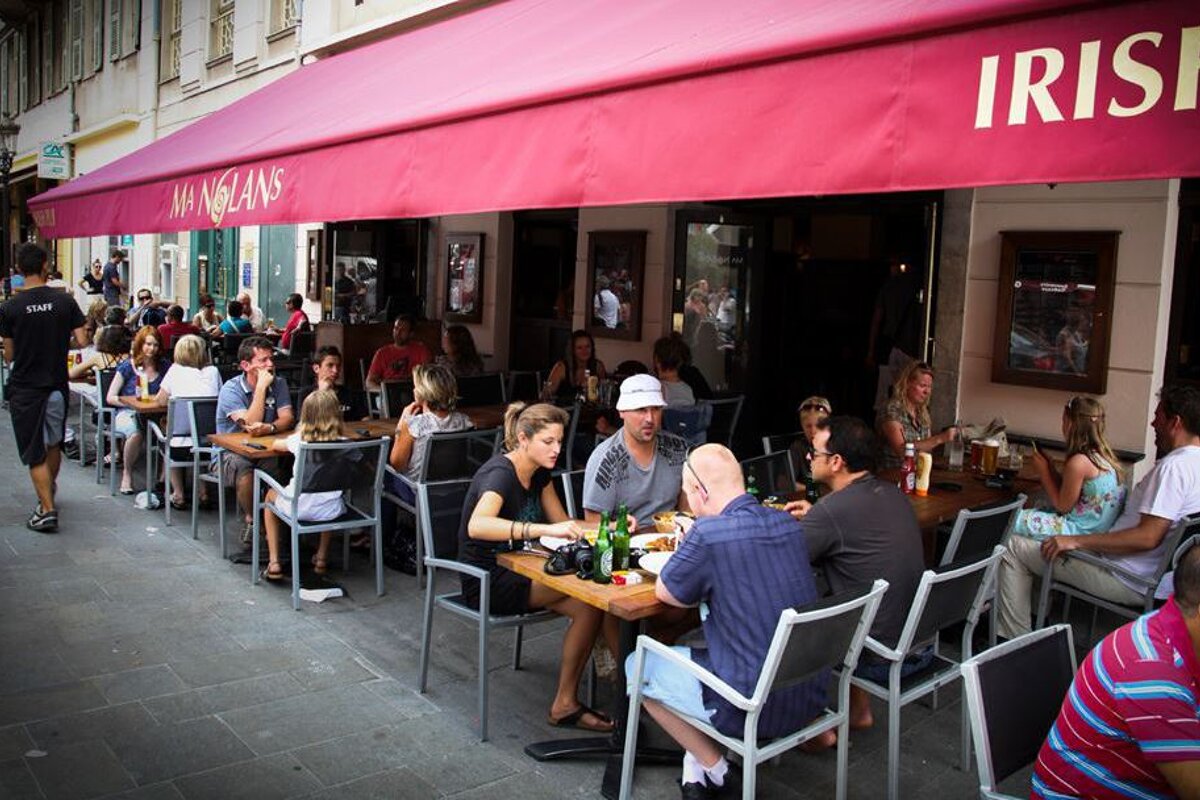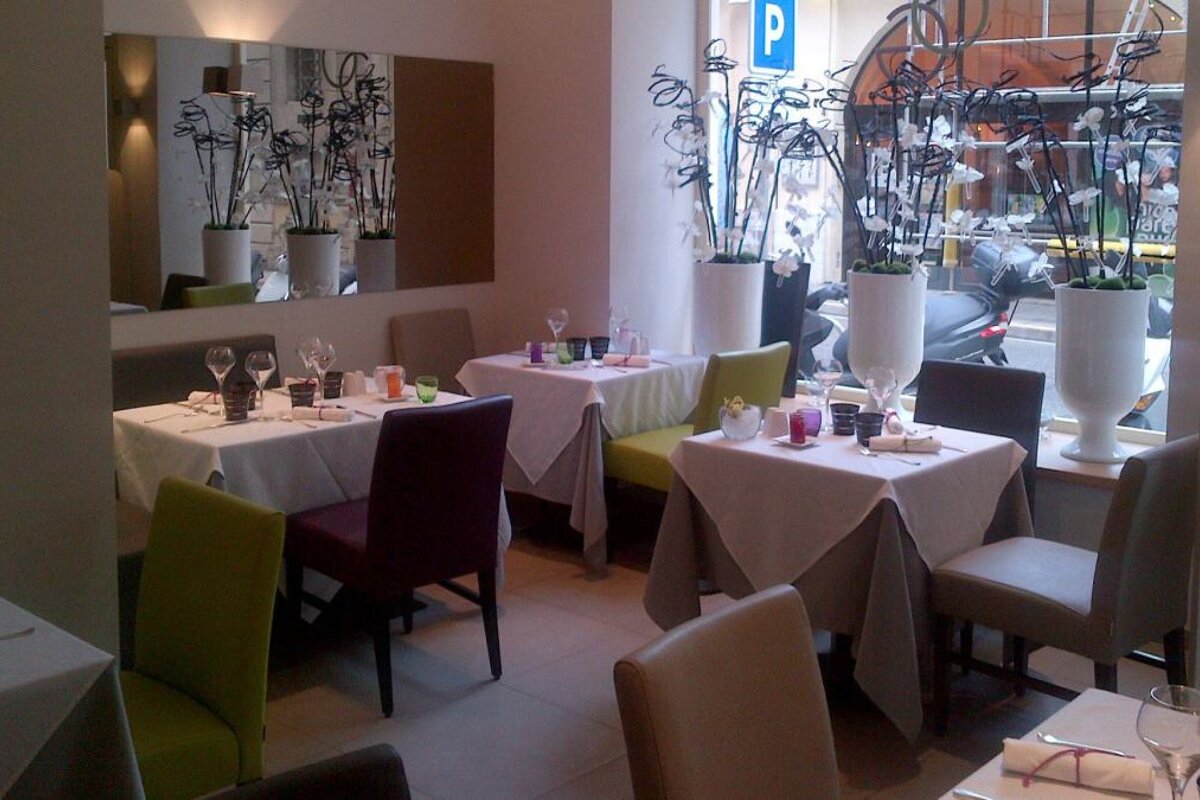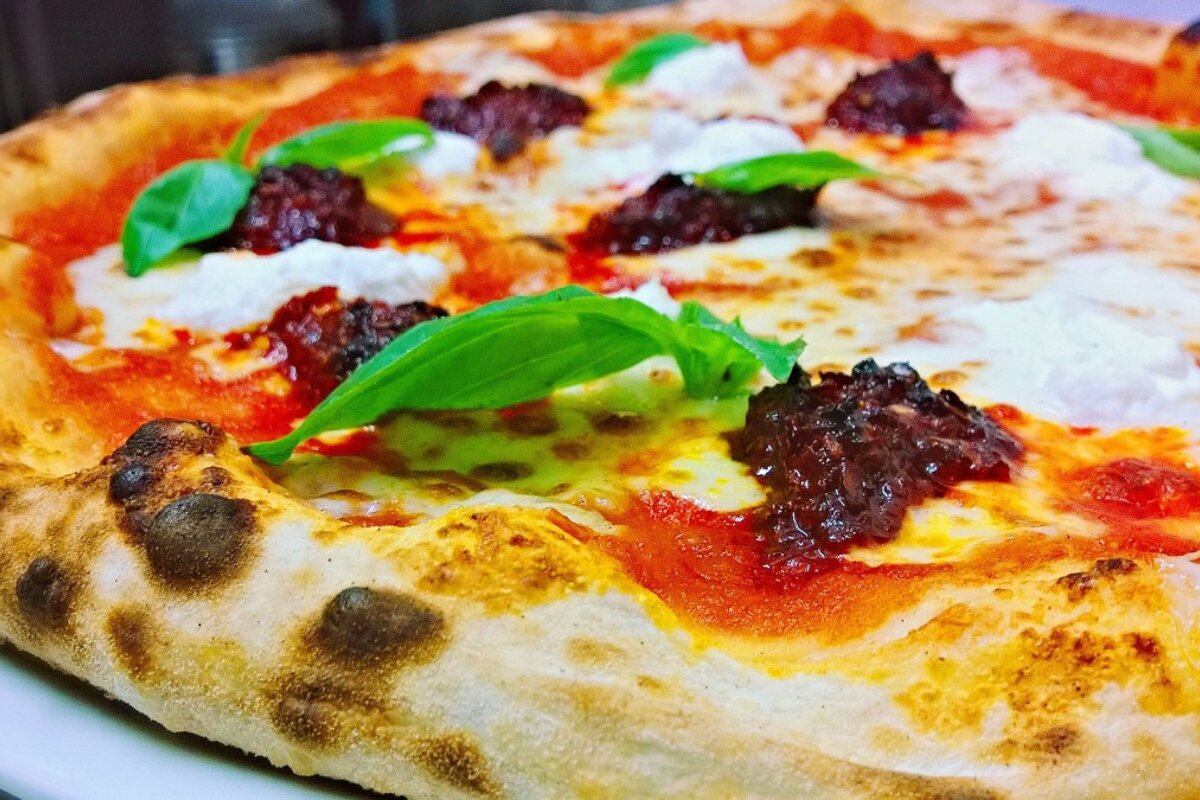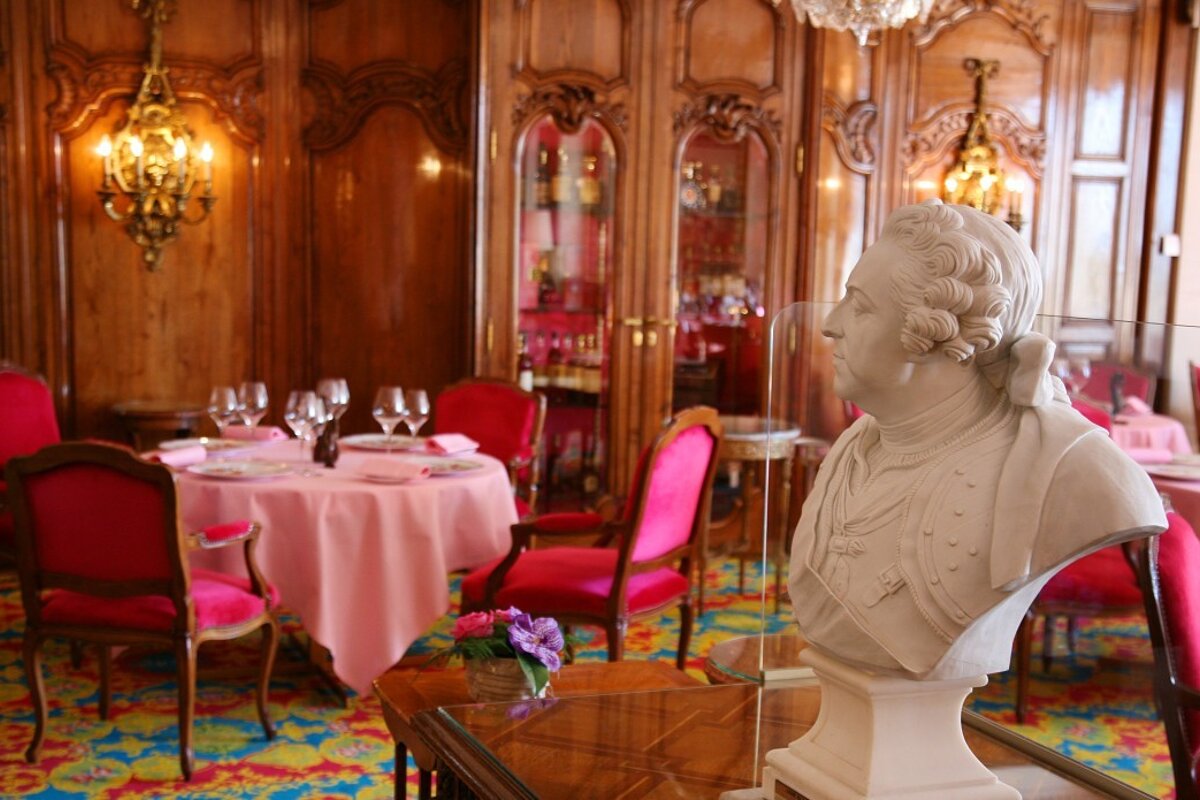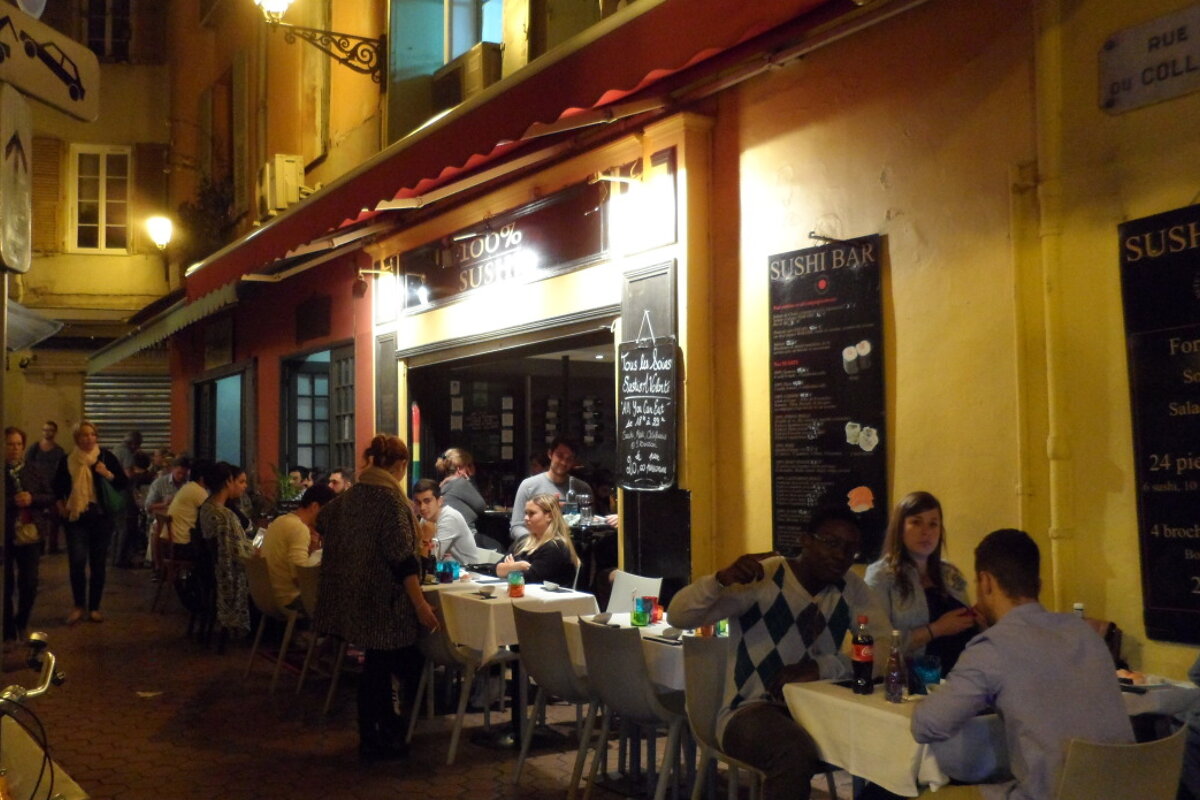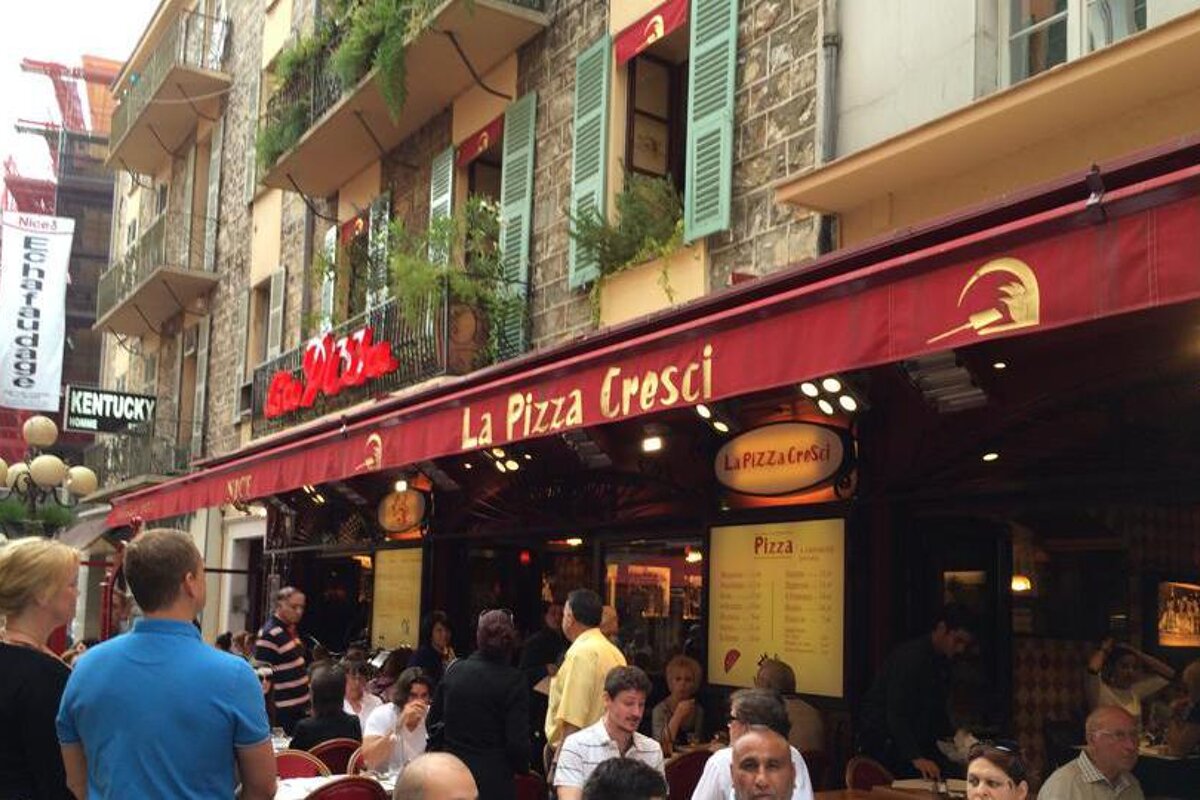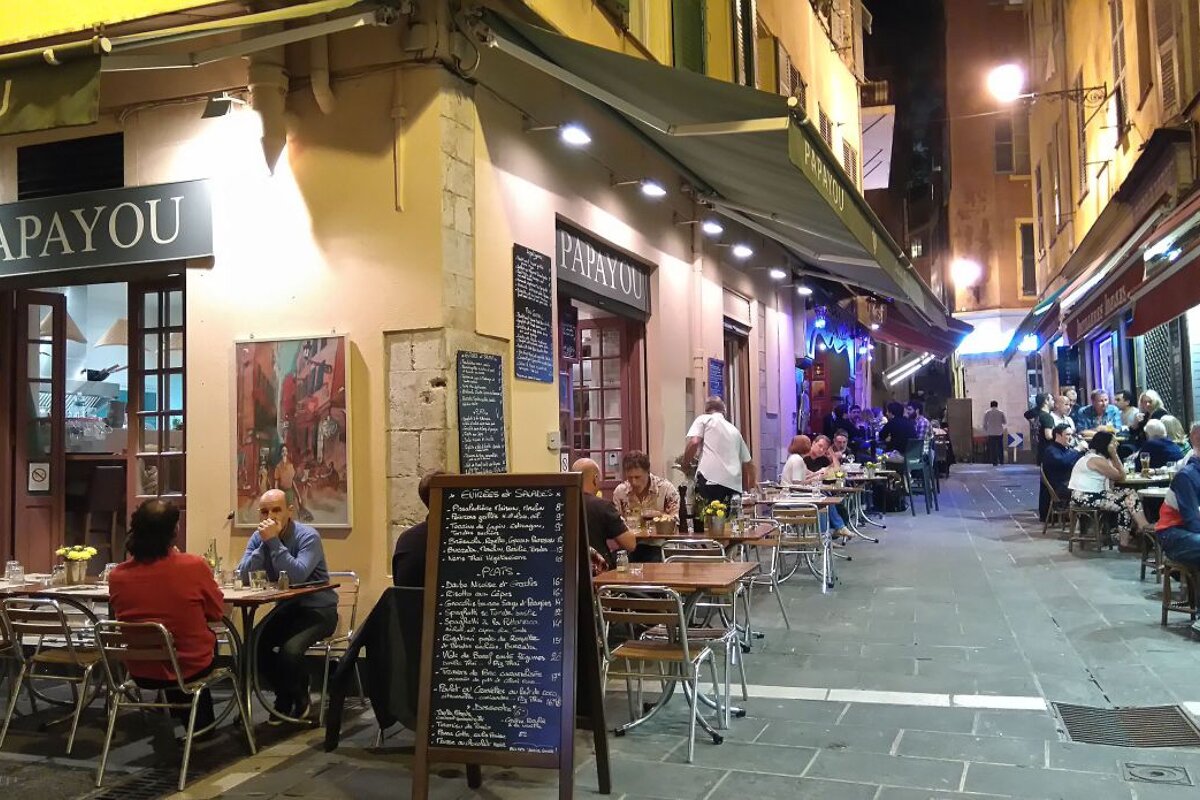 Where to Eat in Nice
Discover the top Nice places to eat
There's a wide range of restaurants in Nice to suit all tastes, and budgets. Read our guide on all the best places to eat in Nice and where to find your favourite style of cuisine.
Breakfast & Brunch
For a café and a croissant there are plenty of places along the Promenade des Anglais where you can watch the sun come up over the Baie des Anges as the morning joggers trot past.
For something a little more substantial Ma Nolan's does a full English breakfast (with vegetarian option) until the lazy hour of 4pm.
A hidden gem is Nice Life on Boulevard Lech Walesa; a small but delightful café serving healthy wholesome brunches every Sunday. Often vegan, sometimes raw, always delicious. A great meeting place with a friendly vibe for locals and visitors alike.
Cafes & Bakeries
There is no shortage of pavement cafés and boulangeries in Nice - you'll find them on practically every street.
For a taste of real Nice, head to Chez Rene Socca in the old town - socca is a type of pancake made from chickpea flour and is the quintessential Nicois snack. You can also find it being freshly made to order at Theres's market stall in Cours Saleya.
For a sweet treat, Emilie's Cookies is a retro-styled coffee shop serving... you guessed it, cookies. A great selection of home made cookies, muffins and cakes as well as bagels, smoothies and fancy teas. There are two branches of Emilie's Cookies in Nice, one on Rue Alberti in the centre of town and one on Rue de la Prefecture in the Old Town, as well as a third on Promenade Honoré II in Monaco.
French Restaurants
The superb service and great food at Chez Acchiardo makes this family-run restaurant a favourite with locals and tourists alike. A traditionally French menu with very attractive prices, all served up in a cozy environment with packed-in tables. A lovely atmosphere, with the hum of conversation and waiters who get the level of attentiveness just right. Enjoy Provencal specialities such as daube stew, baked fish and local wine straight from the barrel. You can eat cheaply and very well here, thoroughly recommended.
Chez Pipo is the local's favourite, specialising in that most Nicois of dishes - socca. Located near the port on Rue Bavastro, it has been serving all the traditional cuisine such as tapenade, pissaladiere, daube and ratatouille since the 1920's.
L'Escilanada in Vieux Nice is always busy and for good reason; they are renowned for serving up excellent Provencal cuisine. Some of it may be a bit too "authentic" for some people's tastes - breaded sheep's testicles, anyone? - but there are plenty of other delicious dishes on the menu to choose from and good daily specials. Tucked into a atmospheric corner of the old town with outdoor tables and plenty of charm, they have been in business for over 50 years - so they must be doing something right!
Italian & Pizza Restaurants
There is an abundance of Italian restaurants in Nice, which is unsurprising given that the city was Italian until 1860. Of these, there's a few standouts, including Pucci, a fantastic authentic pizzeria with friendly service. Vina & Cuccina is another great find away from the tourist crowds, serving up some sophisticated Italian food and some rustic old favourites.
A great spot for pizza and people-watching is La Pizza Cresci on Rue Massena, it has been serving up crisp delicious pizzas in one of Nice's busiest quarters since 1956.
A real treat is Geppetto on Rue Giofreddo; a family-run restaurant that opens daily for lunch and on Friday and Saturday evenings only for dinner. Slightly chaotic, usually busy and always good fun - you'll get a warm welcome from the ebullient Alex and will roll home absolutely stuffed from the huge portions of simple but delicious pasta dishes.
Michelin-Starred Restaurants
The best restaurant in Nice, according to the revered Michelin Guide, is the two starred Chantecler at the iconic Negresco Hotel. This hotel has a sense of history about it - you feel it when you see its majestic dome rise above the palms on the Promenade des Anglais, you feel it in the hotel's piano and jazz bar with its walnut and velvet décor. You certainly feel it when you move into the elegant dining room, where wood panelling, damask curtains and pink upholstery give the restaurant a regency feel harking back to 1913, when the Negresco doors opened for the first time to welcome royalty and stars from all over the world. Chef Jean-Denis Rieubland defines his cuisine and his style as 'inspired by Provence, with the respect of its products and traditions'. Sounds simple, but this is French gastronomy at its finest, with meals like 'studded scallops with black truffle, glazed with beetroot juice and Perigeux sauce with duck fois gras'. There are, of course, spectacular prices to match the spectacular menu - don't expect much change from 100 for a steak. If your budget allows, try the Chef's discovery menu at 180 euro to get the most of this culinary experience.
L'Amorate is another Michelin starred restaurant that delivers sensational flavour, with each meal presented like an artwork on a plate. Chef Mickaël Gracieux trained with the greatest French chefs and opened up his restaurant with Elise Morselli-Lourtet, only two years later the young couple were rewarded with a Michelin star. The meals here are a visual and gastronomic treat, a delight for the senses. You can get a menu for around the 60 euro mark.
Le Bistro Gourmand has quickly made a name for itself with its light-filled, chic décor and fresh, sophisticated French gastronomy. This Michelin starred restaurant was described as 'delightful' by the Michelin inspectors, who applauded their use of fresh produce, expertise and enthusiasm. The prices are quite reasonable too - you can order off the a la carte menu with main meals between 23 and 40 euro, or take advantage of the excellently priced lunch menus, starting at around 25 euro. This is definitely one worth visiting, but it fills up quickly so book well ahead!
Modern European & International Restaurants
Nice is a vibrant multi-cultural city with lots of different cuisines to choose from; you'll find good Lebanese, Indian, Chinese, Middle-Eastern, Thai and Japanese restaurants as well as the usual burger bars and pizza joints.
Delhi Belly in Vieux Nice is a good curry house staffed by friendly waiters who understand that the Brits generally like their curries with a bit more kick than the French. Similarly, look out for the colourful rickshaws outside Indian Lounge just round the corner where you'll receive a warm welcome and a good feed that won't break the bank.
For something a bit different, try Pamir, an Afghan restaurant on Rue Sainte-Claire in the old town. The menu has lots of options for meat-eaters and vegetarians alike and the owner is a very friendly chap who loves to chat to people from different countries.
For good contemporary cuisine in a lively spot, Papayou on Rue de la Prefecture in the old town is a great spot. Their small menu serves a range of local and international dishes made from fresh seasonal ingredients. You can't reserve, you just have to turn up and wait for a table, but it's worth it.
Pubs & Gastropubs
If you're craving some familiar international food, then the pub scene of Nice has what you're looking for.
The Snug & Cellar is a popular gastropub, offering very good versions of English classics - roasts and fish and chips and the like. They have live music of an evening and is in a very lively spot in the heart of Nice old town.
Meanwhile, Chez Wayne's caters well for the expat, yachtie and tourist crowds with live music and a good international menu of pub classics.
Ma Nolans is another pub serving up English and Irish classics, with a young fun vibe. They have two restaurants in Nice, one by Cours Saleya and the other by the port.
Seafood Restaurants
Just a few steps from Opera Plage is La Petite Maison, a very well-known restaurant attracting a long line of dignitaries and stars. It's known to be Sarkozy's favourite restaurant, while Elton John and Beyonce have been seen there in recent summers. The food, which has a strong emphasis on seafood, is good although not exceptional; the prices are expensive but not stratospheric. The proprietor has expanded her franchise, opening up restaurants of the same name in Cannes, Paris, London, Beirut and Dubai.
While the beach clubs of Nice aren't generally as glitzy as those of Cannes or Saint Tropez, they are still lovely places to spend a few sunny hours enjoying a rose lunch and some excellent dining.
For a sophisticated lunch at good prices, visit Castel Plage tucked at the far east end of the Quai des Etats-Unis, where you can enjoy fresh Italian and French cuisine in an elegant beach setting. Taste from the raw bar, enjoy Italian pasta or indulge in fresh caught seafood. Prices are much more reasonable than in other Riviera towns ranging from 18-26 euro.
Plage Beau Rivage is part of the hotel of the same name, and it's the most luxurious of the beach clubs along this stretch, offering an excellent restaurant set on teak decking with crisp white umbrellas.
Of the restaurants down by the old port, Le Bistrot du Port is the pick of the bunch. It's a brightly coloured bistro where you can enjoy very good French food and wine at reasonable prices while looking at the superyachts clustered in the docks.
Le Barque Bleu is also very popular and not badly priced considering its port-side location and good fresh seafood.
Sushi Restaurants
There are plenty of sushi restaurants in Nice, including the Planet Sushi and O'Sushi chains which each have three branches scattered through the town.
100% Sushi in Vieux Nice does a special 20€ all-you-can-eat menu, which is always popular and surprisingly good quality.
Take-away Restaurants
There are take-aways on every corner in Nice, particularly in the old town where they anticipate lots of hungry revellers once the bars close.
Check out Pili Pizza on Rue Benoit Bunico for fresh pizzas served from a hatch. There's always a queue but you can order and come back later to collect.
Vegetarian Restaurants
Nice is relatively easy for vegetarians due to the popularity of dishes such as ratatouille, beignets de fleurs de courgettes (fried courgette flowers) and socca.
Nice Life on Boulevard Lech Walesa near the port serves excellent lunches and snacks, mostly vegan and always home made. They often host brunch at weekends and ocassional workshops on healthy cooking.
Vegans should take the bus or train to Menton and check out The Loving Hut - everything on the menu is 100% vegan (including pet food if you want to bring your dog!) and they serve a wide range of dishes to keep everyone well fed and happy.