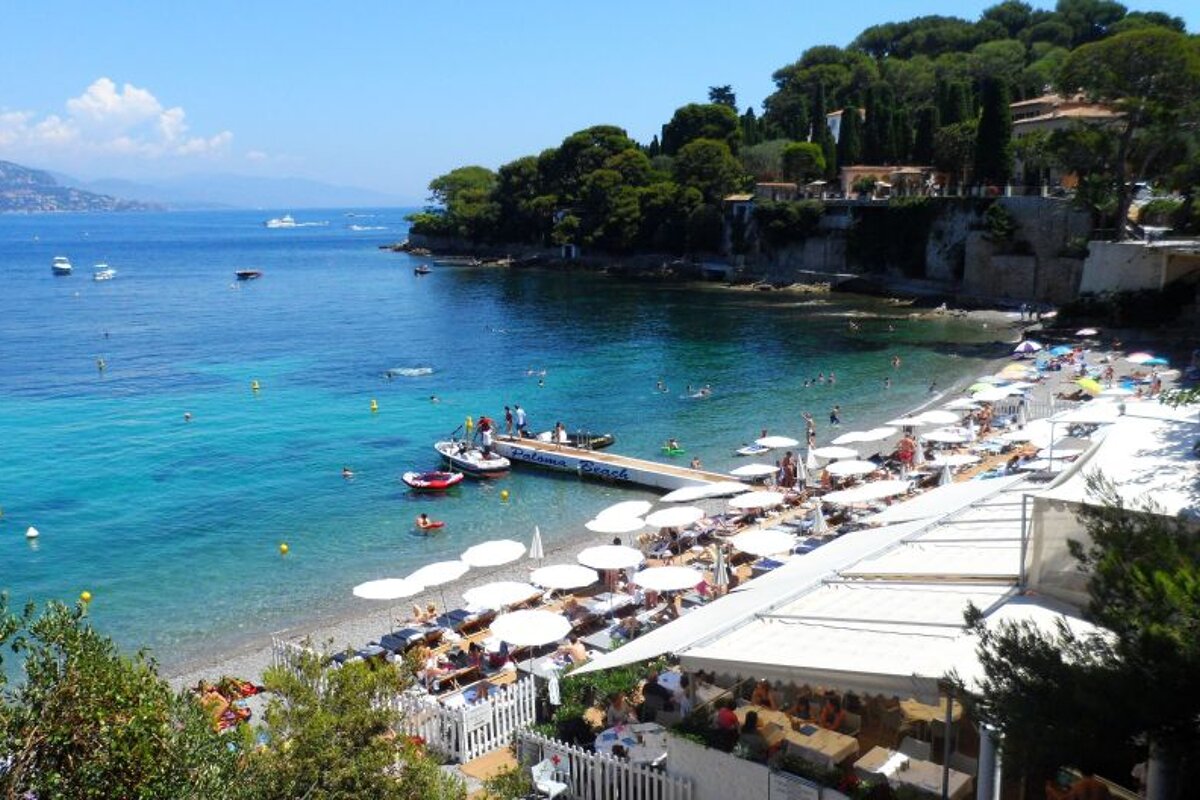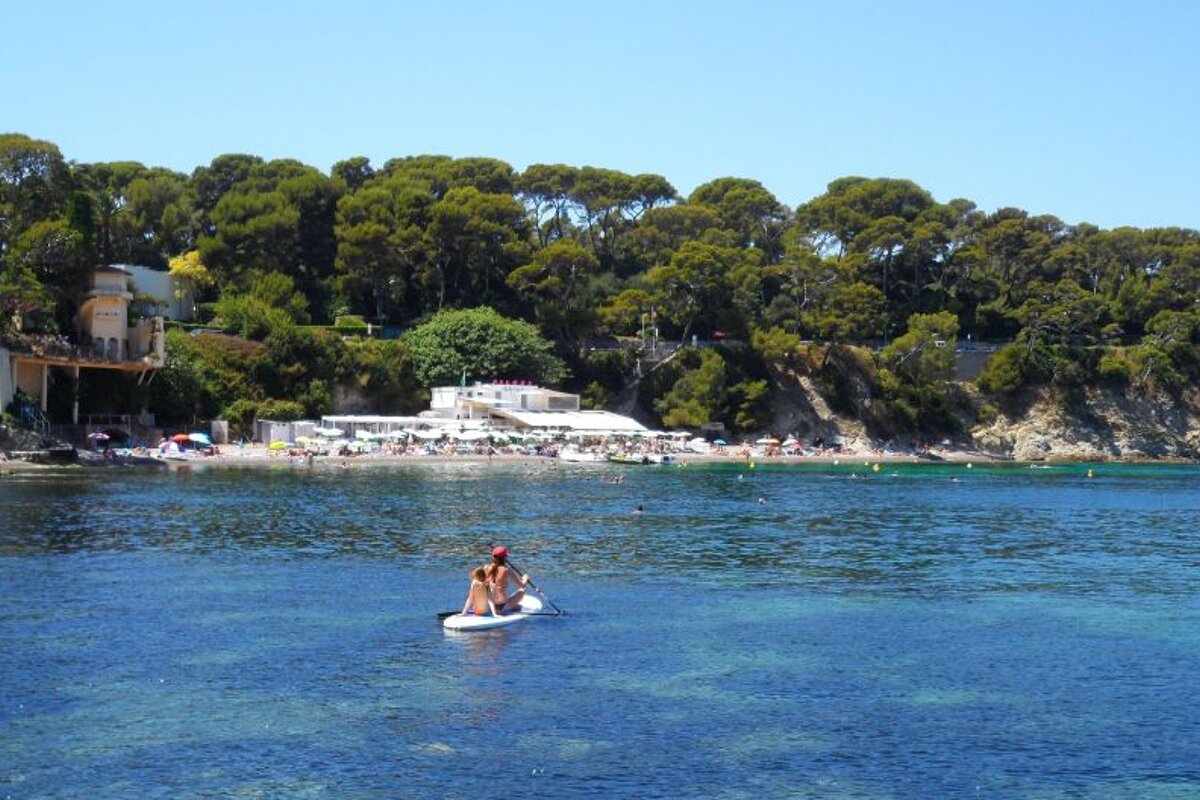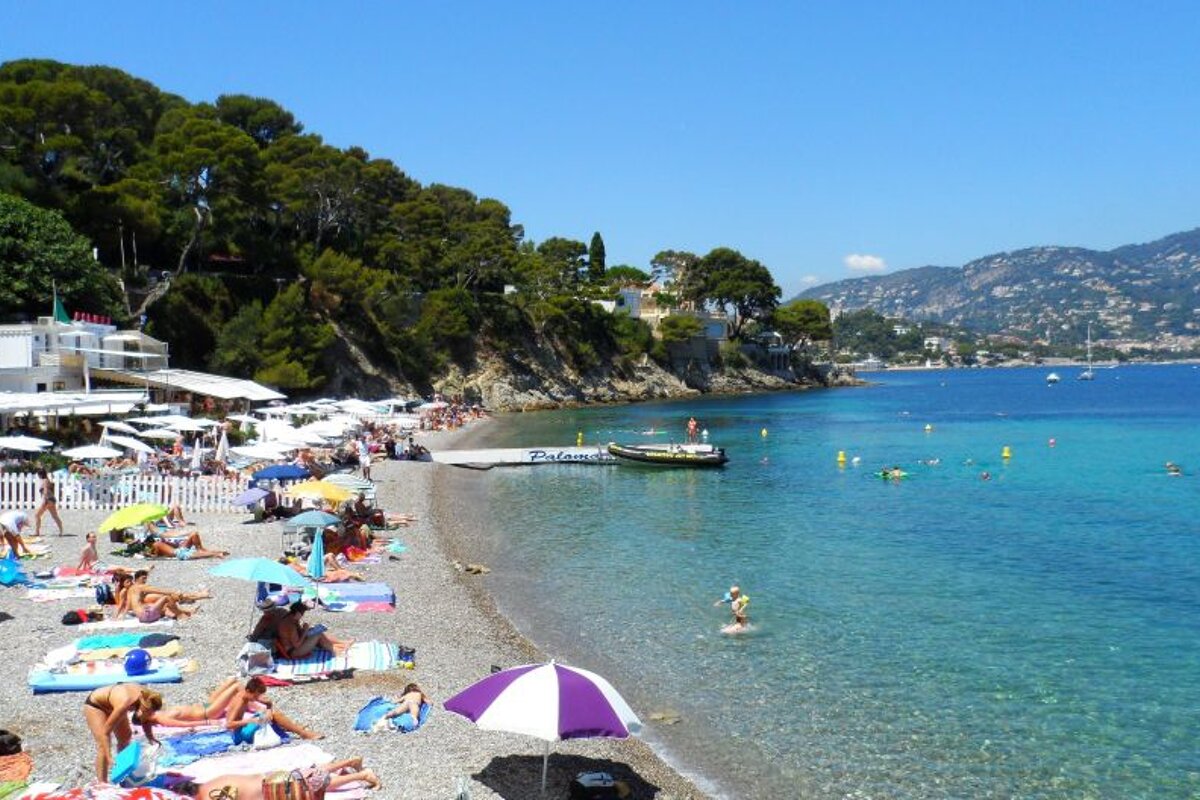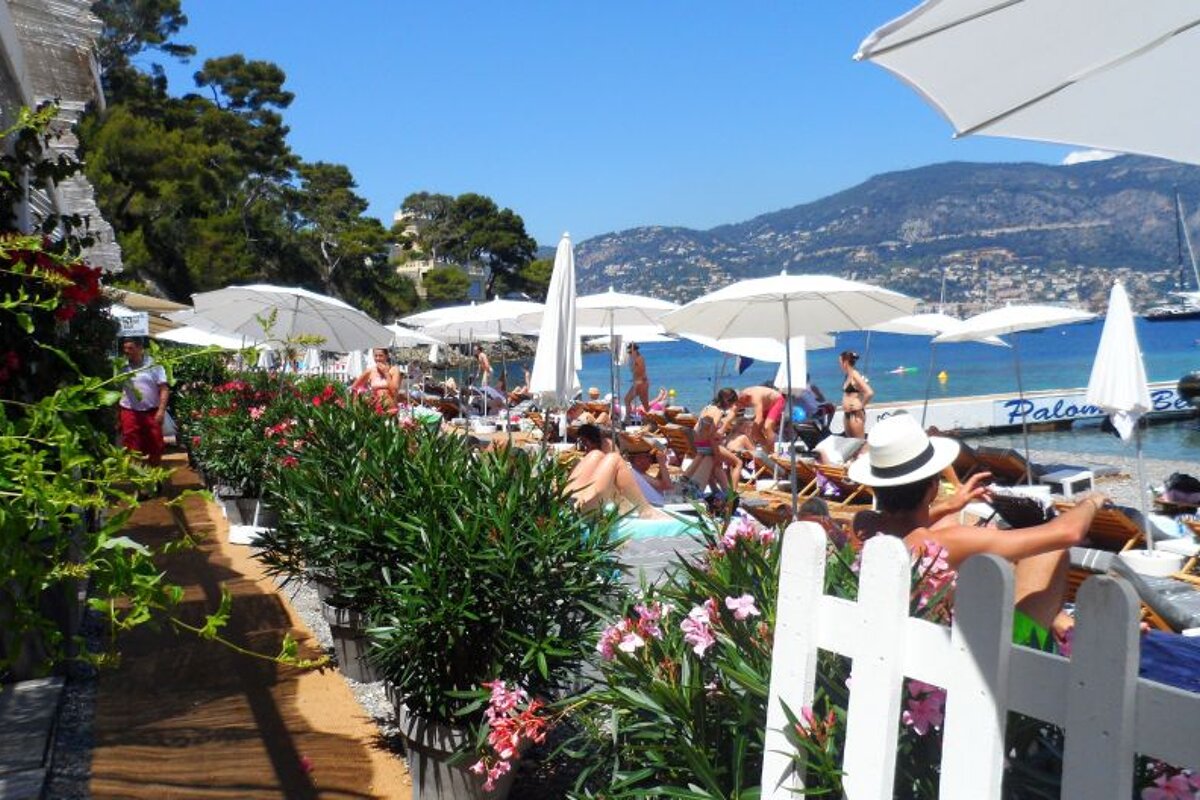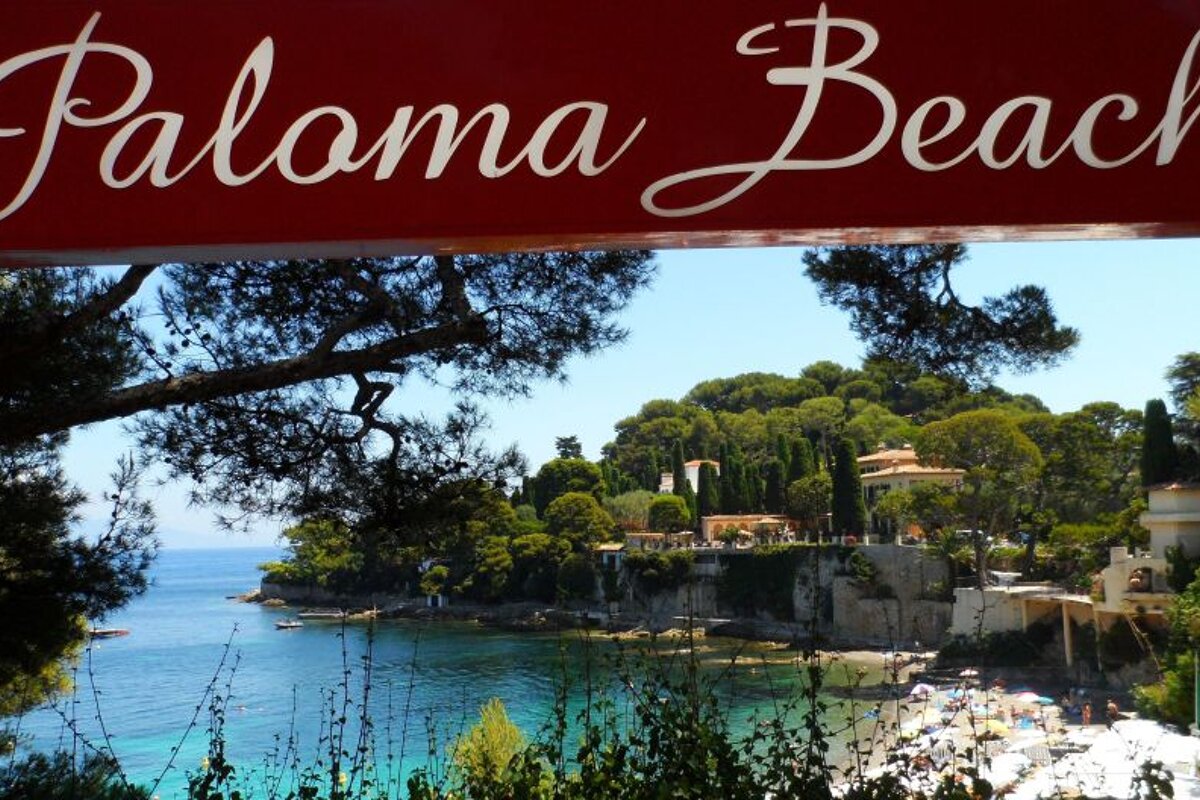 Plage Paloma Beach, St Jean Cap Ferrat
A fine pebble beach with watersports, great for families
Away from the hustle and bustle of the Port, Paloma Beach is a delightful little haven with more than a touch of 1950's Riviera glamour.
The sheltered beach gets the sun early and keeps it all day - you are surrounded by beautiful views of Cap d'Ail and Beaulieu, with luxury yachts bobbing in the bay and pine-covered cliffs to the east.
Beach Bars & Beachclubs in Nice
The Paloma beach club and restaurant is open daily from Easter until the end of September; their menu includes fresh grilled fish and local specialities. Given their impressive roll-call of celebrity guests we figure it must be pretty good - over the years they've welcomed Winston Churchill, Ivana Trump, Jack Nicholson, Roger Moore, Tom Cruise, Sean Connery, Mick Jagger, to name just a few...
It's not just the reserve of the rich and famous though, there is a reasonably sized section of public beach as well. Even if you are not a customer of the restaurant you can still buy ice creams and drinks from them and hire water sports equipment.
Setting & Location
This beach is situated just a few minutes walk from the Port of Saint Jean Cap Ferrat.
Water Safety & Clarity
There is a safe swimming area marked out with yellow floats and the waves are always fairly calm. A lifeguard is on duty during the summer months.
Beach Quality
The beach is made up of fine pebbles.
Watersports Nearby
There are plenty of people, including children and novices, trying out new things in the water at Paloma - paddle boarding, sailing, water skiing and more.
Directions
Take bus number 81 and then it is just a short walk.
Location
St Jean Cap Ferrat, Nice