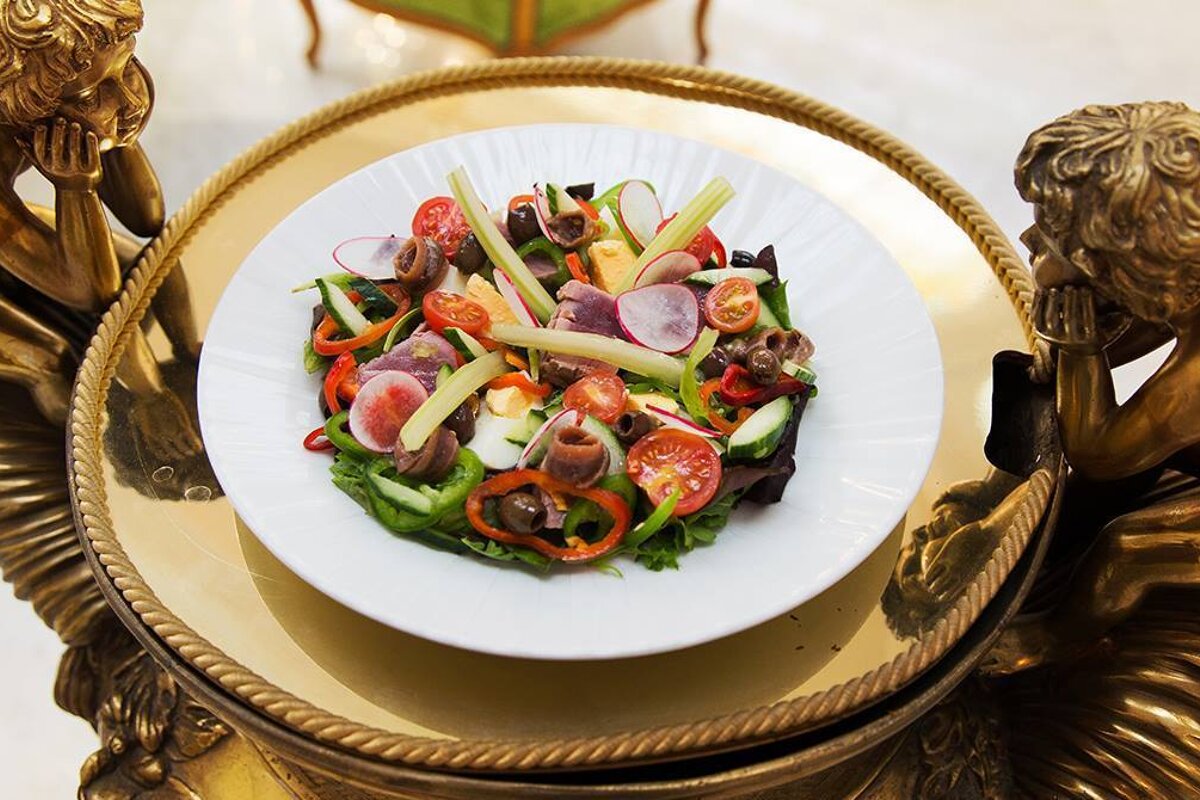 Nice's top traditional restaurants
Restaurants awarded the "Cuisine Nissarde" label
In order to preserve and promote traditional Niçoise cuisine, the city's tourist office has created the "Cuisine Nissarde" label. Restaurants that display the logo on their windows serve only authentic regional recipes.
Every year a committee 'inspects' all the restaurants in Nice serving local specialities in search for the true keepers of traditional Niçoise cuisine, those that respect regional ancient recipes. They're also judged on their attachment to local heritage and culture, as well as their service.
Only the ones that succeed are granted the "Cuisine Nissarde" label as long as they agree to include at least three specialities prepared according to the recipes approved by the Cuisine Nissarde, at all times, in their menus.
Dishes include local delicacies like the refreshing salade Niçoise, the pissaladière – Nice's ancient version of the pizza, and the city's favourite street snack, the socca, in any of the Cuisine Nissarde-labelled restaurants.