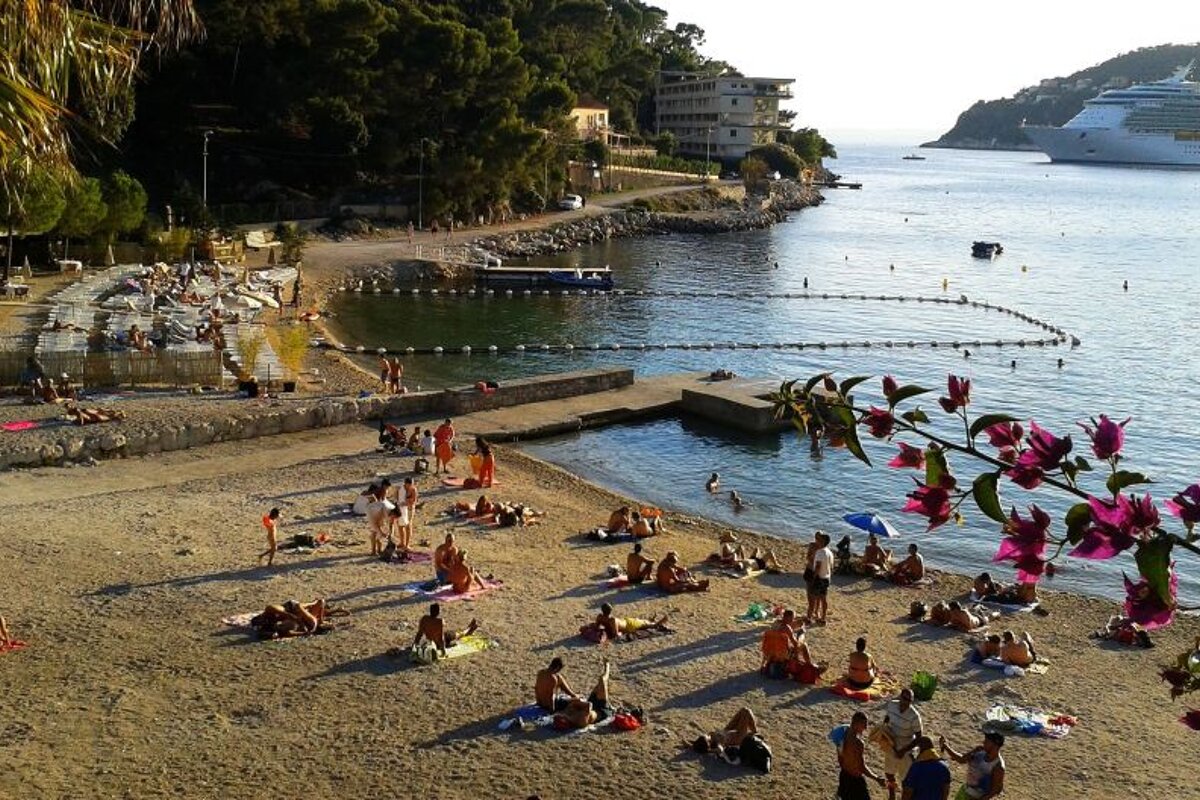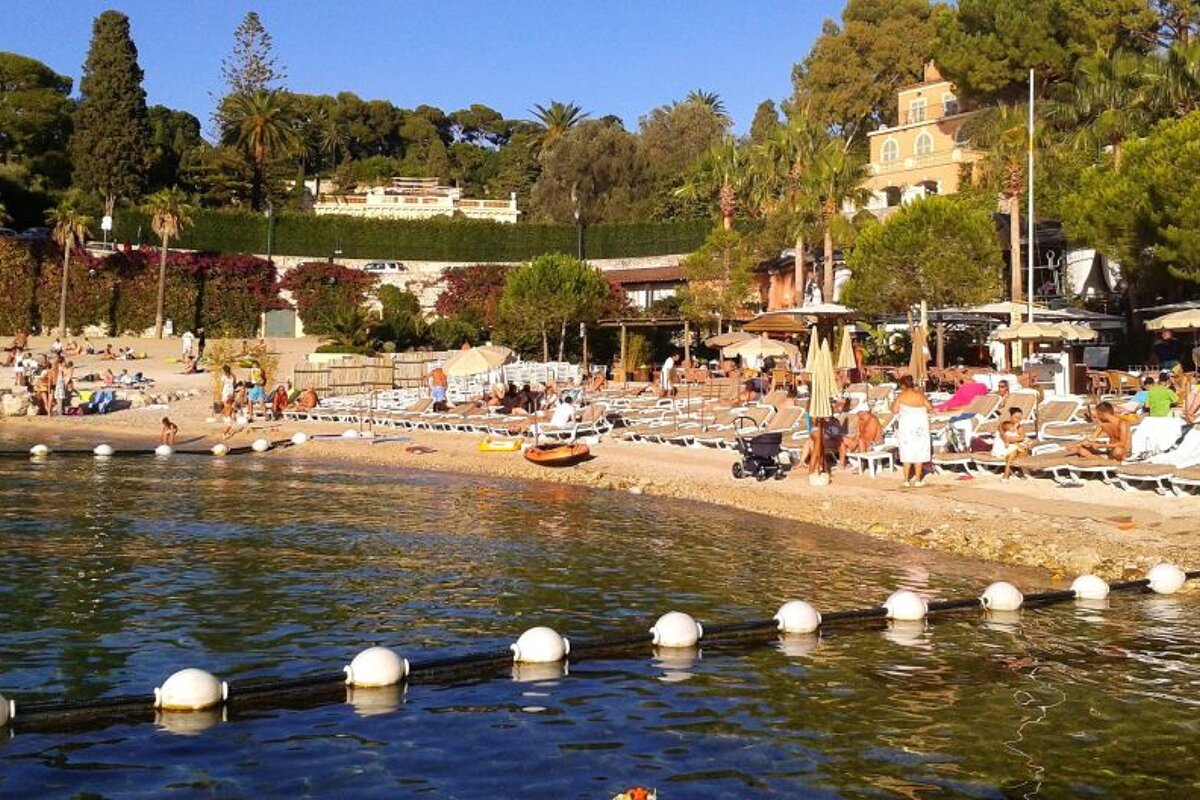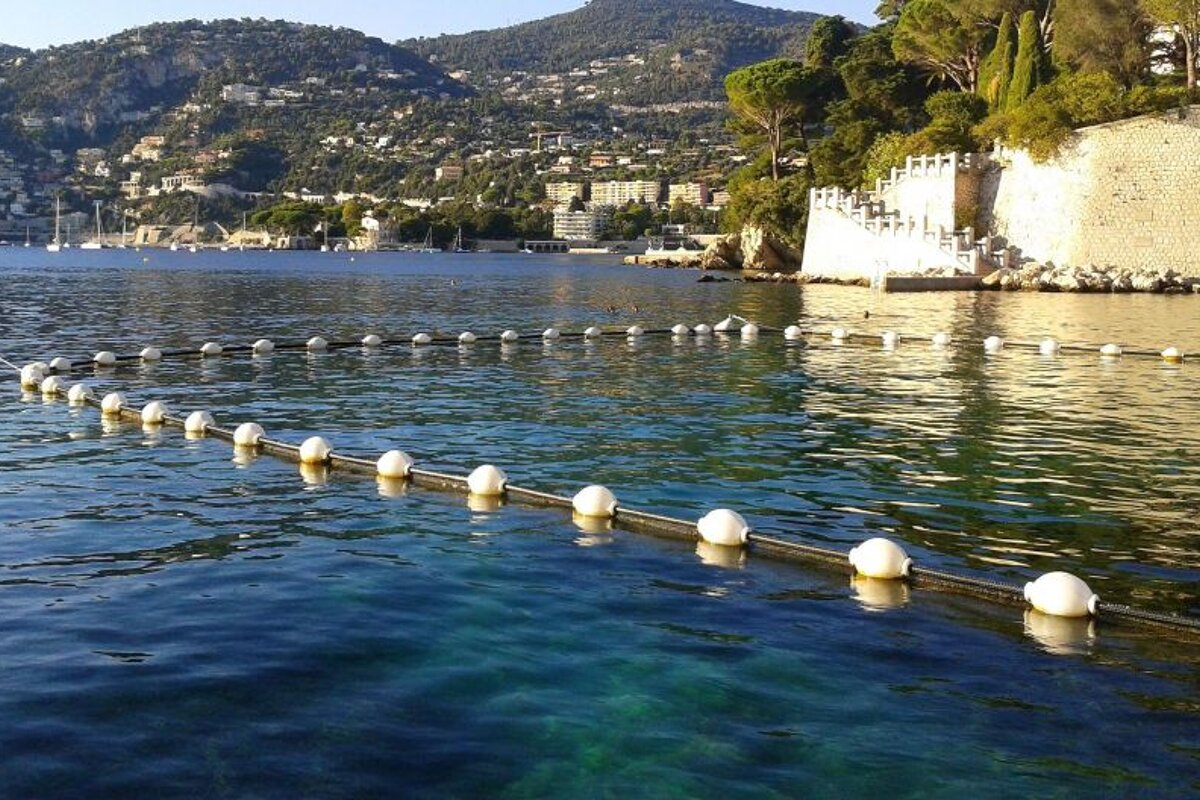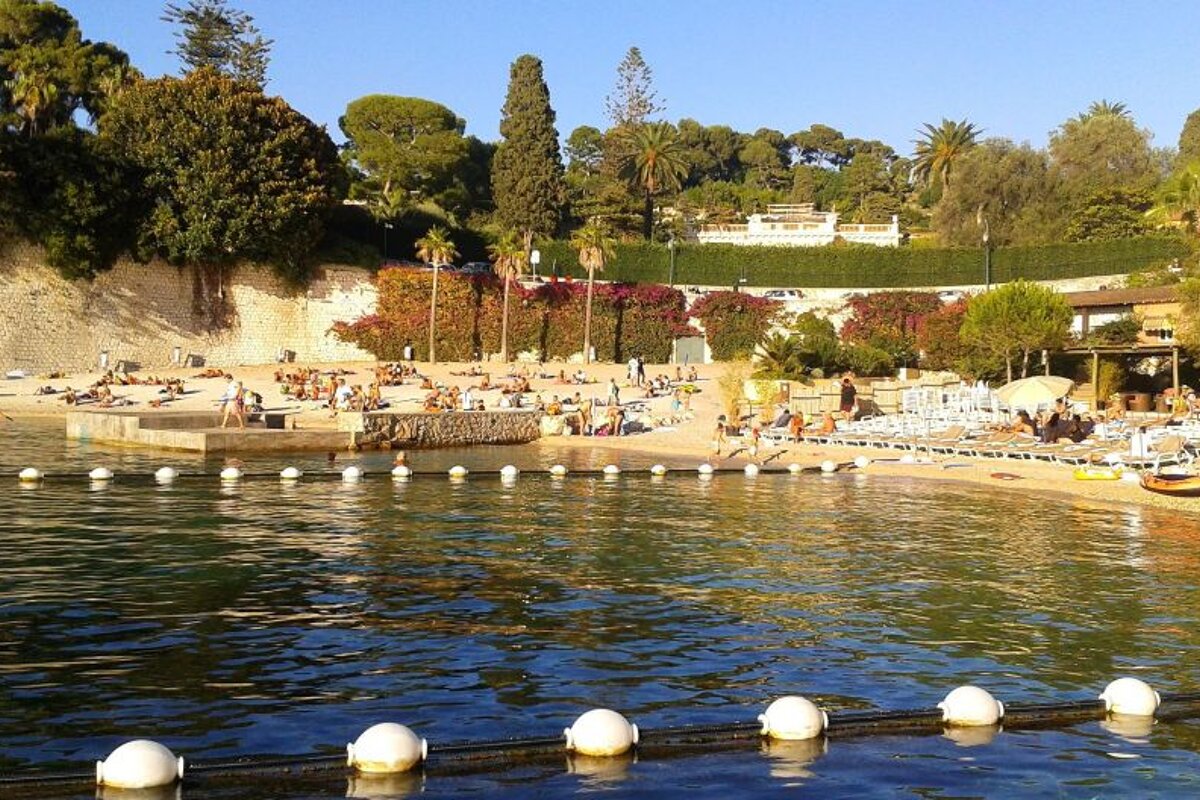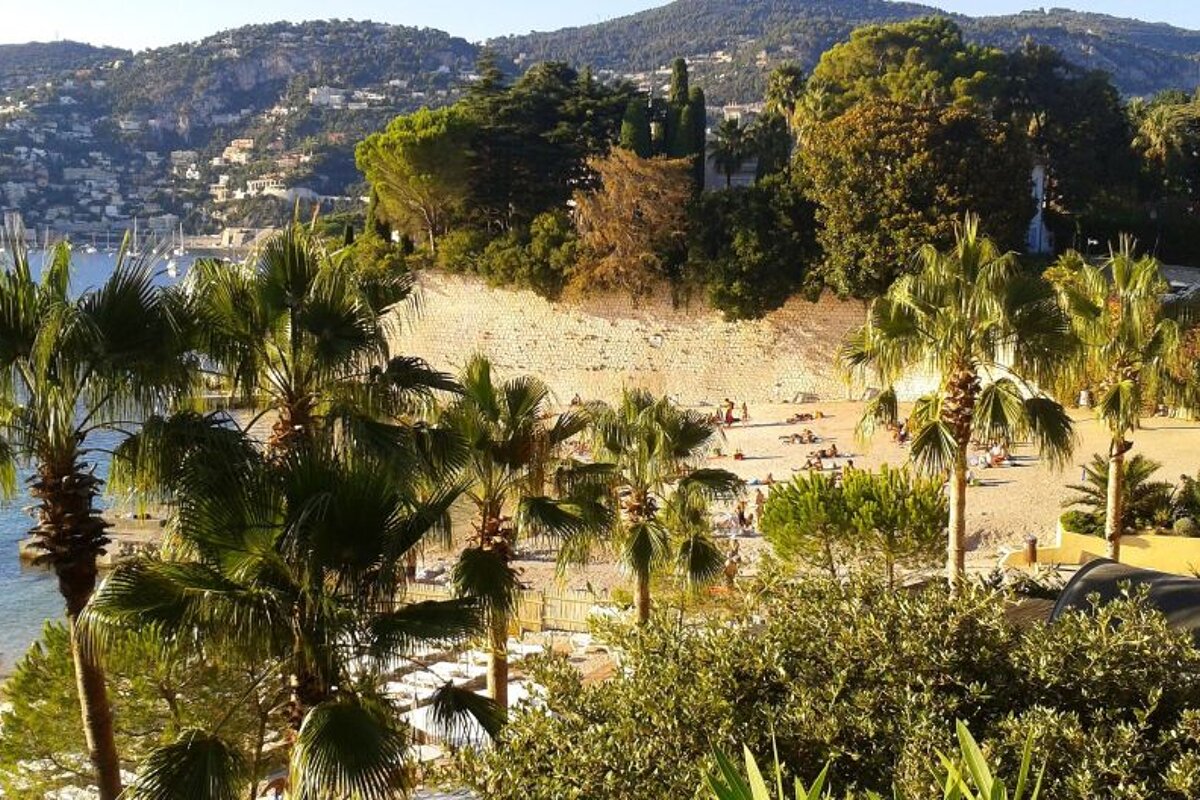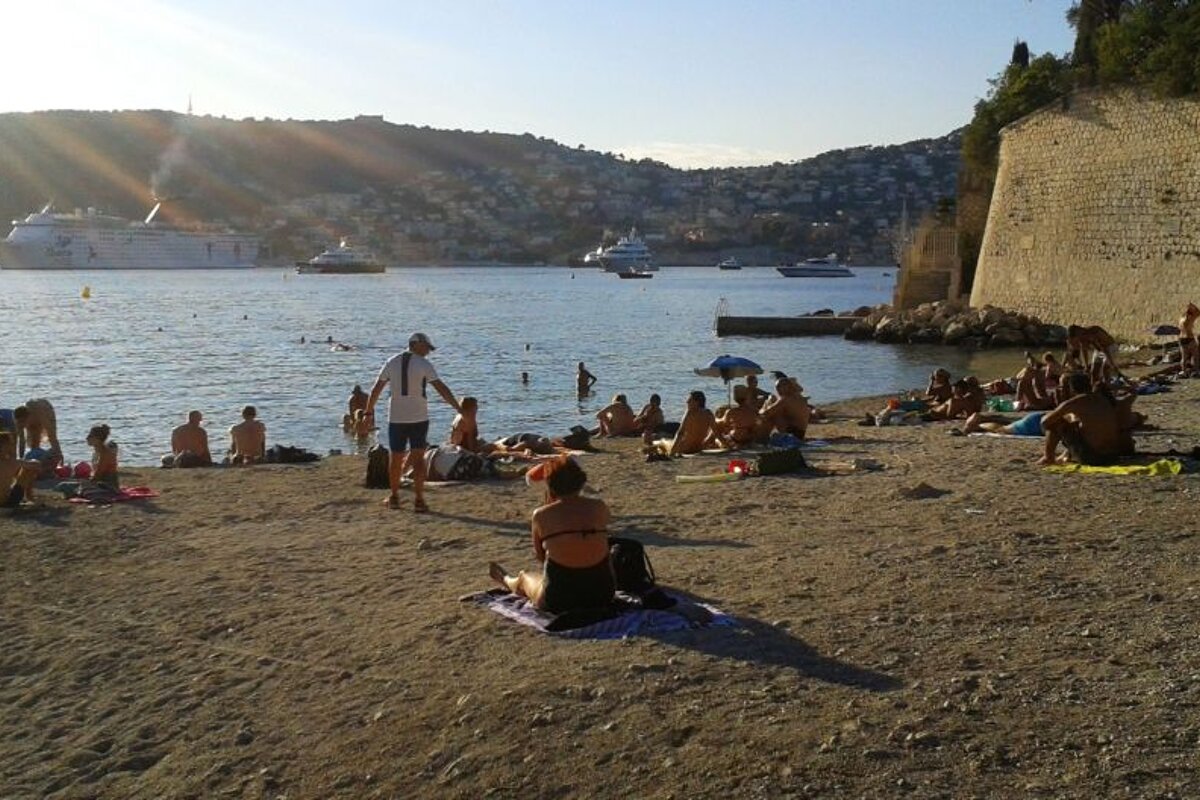 Plage de Passable Beach, St Jean Cap Ferrat
A fine pebble beach perfect for sun worshippers
Tucked away in a little niche on the north-west side of Saint Jean Cap Ferrat, Plage de Passable is a glorious secluded sun trap with shallow crystal clear water.
Slightly off the beaten track, this beach is not visible from the road and only one bus route takes you anywhere near it. Add to that the fine pebbles that are small enough not to hurt your feet, the shallow waters that get deeper very gradually, the crystal clear water that is perfect for snorkelling and the relative peace and quiet compared to more well-known beaches and you've got yourself a winner.
Beach Bars & Beachclubs in Nice
The beach is half public and half private, the private part owned by the Restaurant Passable where as well as enjoying food and drinks you can also hire sun loungers and parasols for around 20-28€ per day (not one of the cheapest but as they're the only restaurant on the beach there's no competition). The restaurant also offers massage and relaxation treatments, as well as jet-ski, kayak and pedalo hire.
Setting & Location
Nestling into the rockface and overlooked by palm trees and brightly coloured flowers, Plage de Passable keeps the sun longer than most beaches in the area. If you're ever enjoying an evening drink on the quai at Villefranche-Sur-Mer (and we strongly recommend that you do), Plage de Passable is the small golden crescent bathed in a radiant glow right opposite you, long after all the others have been cast into shade.
Water Safety & Clarity
The beach is not patrolled by lifeguards but there are yellow floats in place to mark boundaries for passing boats and there is a safe swimming zone marked out right in front of the restaurant. It is a popular family beach and very safe for small children and nervous swimmers.
Directions
If you can find your way to the well-signposted Villa Ephrussi de Rothschild, the turn-off for Plage de Passable is more-or-less opposite at the bottom of the cunningly named Chemin de Passable.
Parking is roadside only and therefore a bit limited, it is also pay-and-display with Municipal Police checking tickets regularly. You are much better off taking the bus 81 that runs every 15 minutes or so in between Nice and the port of Saint Jean Cap Ferrat. There is also a beautiful coastal path that runs all the way around Saint Jean Cap Ferrat, passing by all the beaches including Plage de Passable.
Location
St Jean Cap Ferrat, Nice