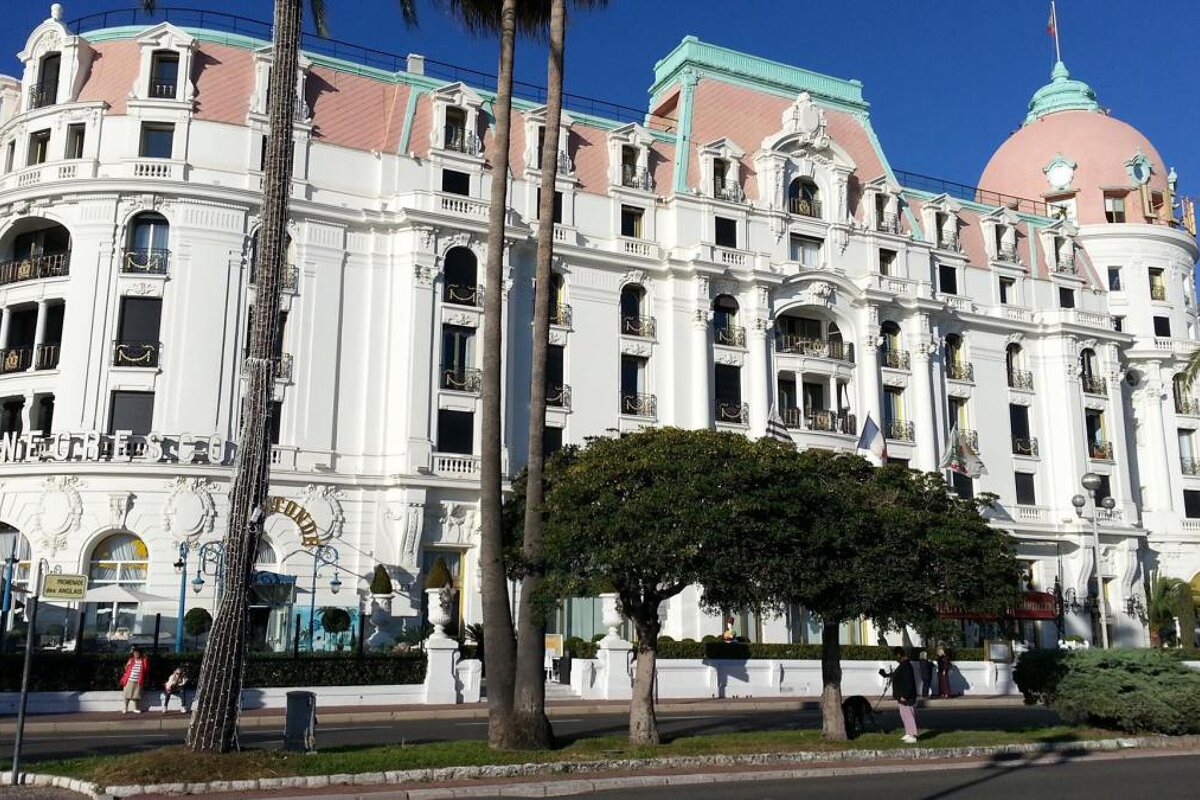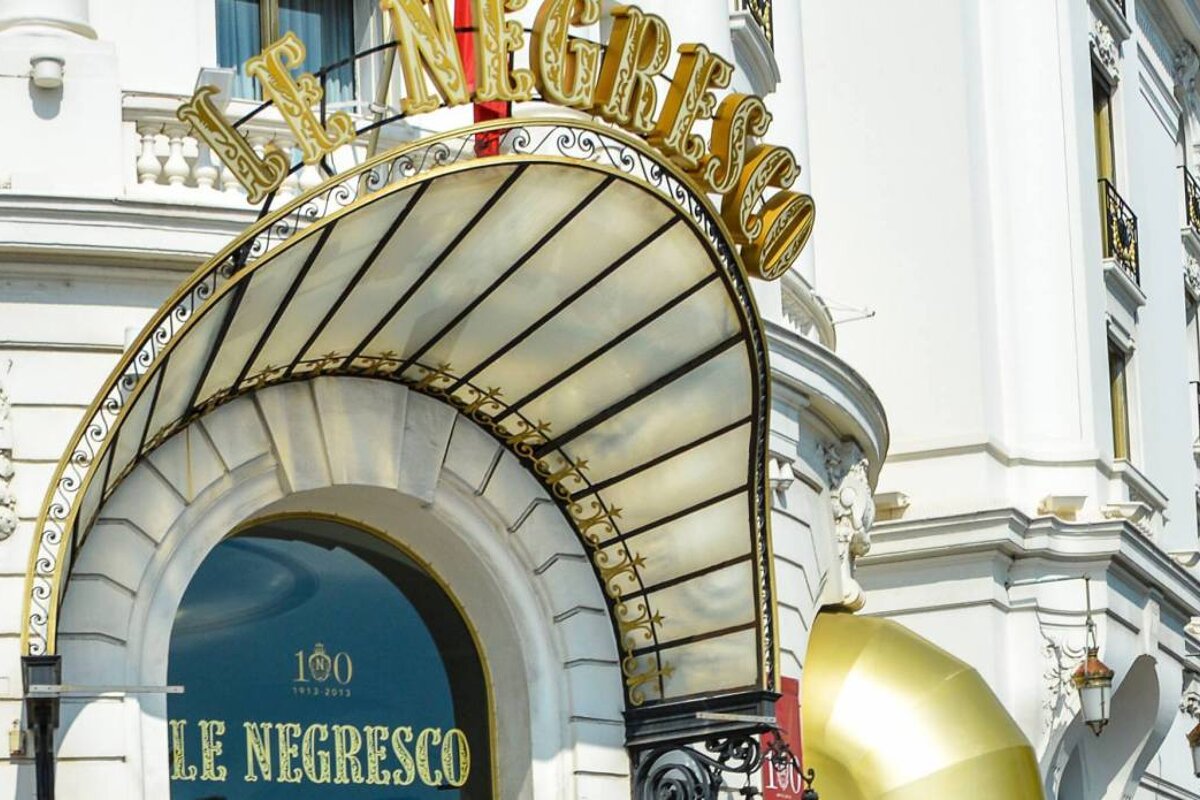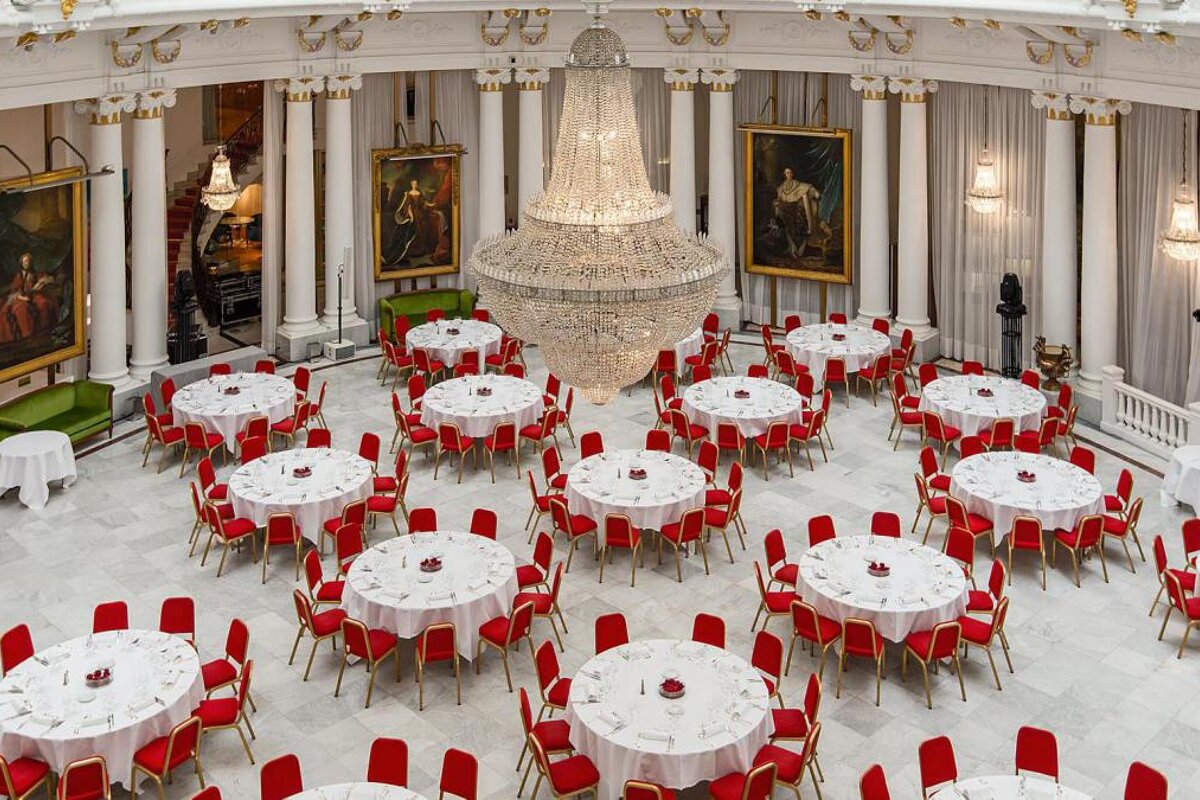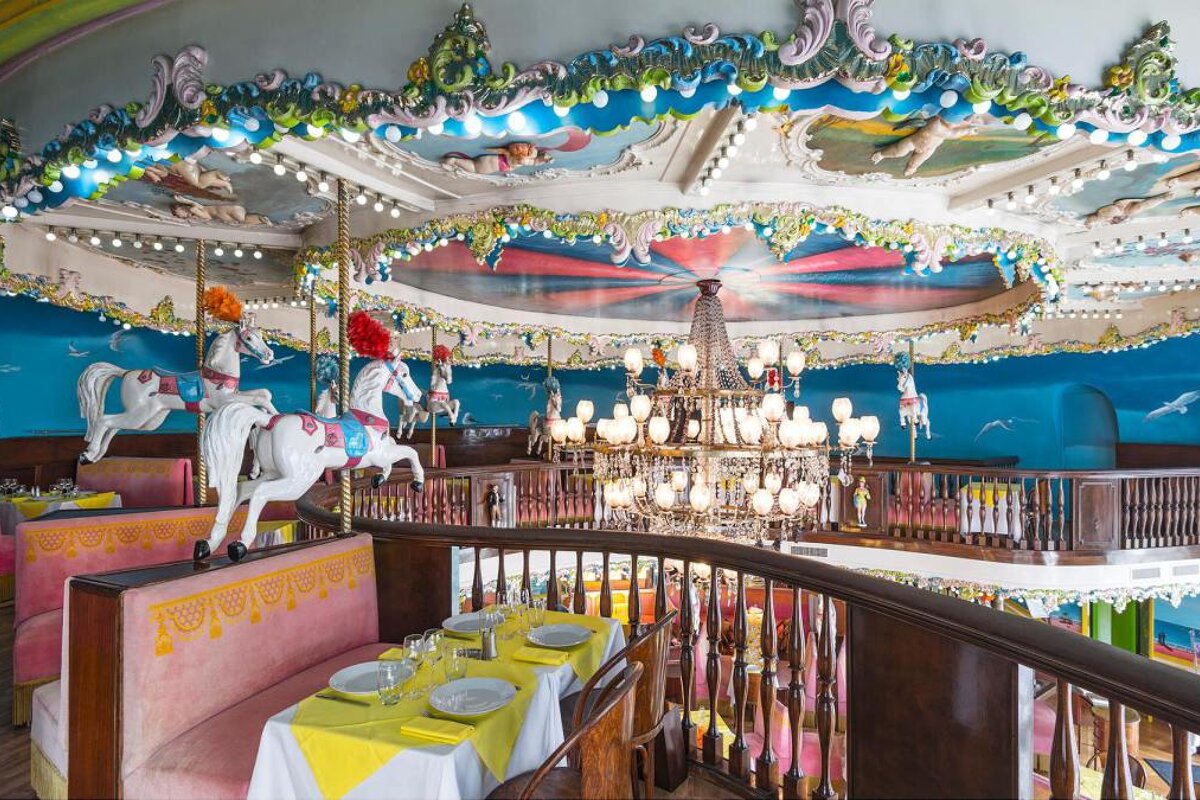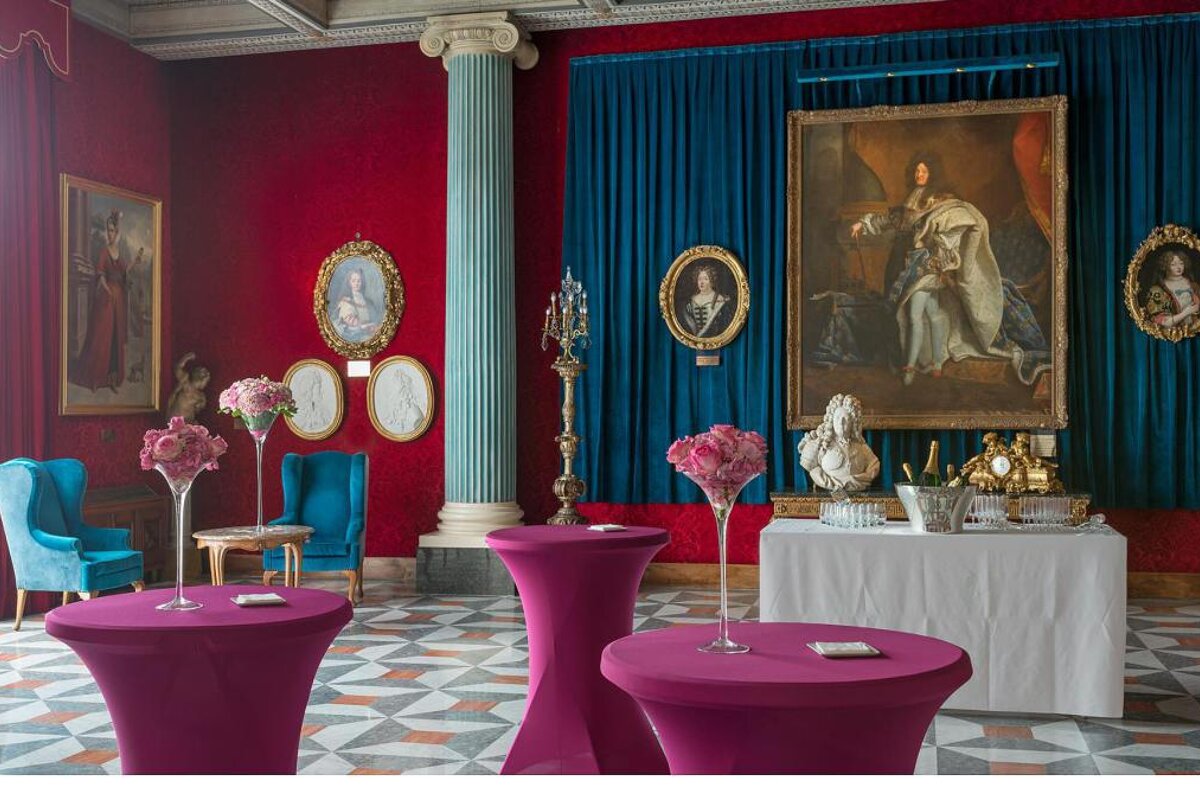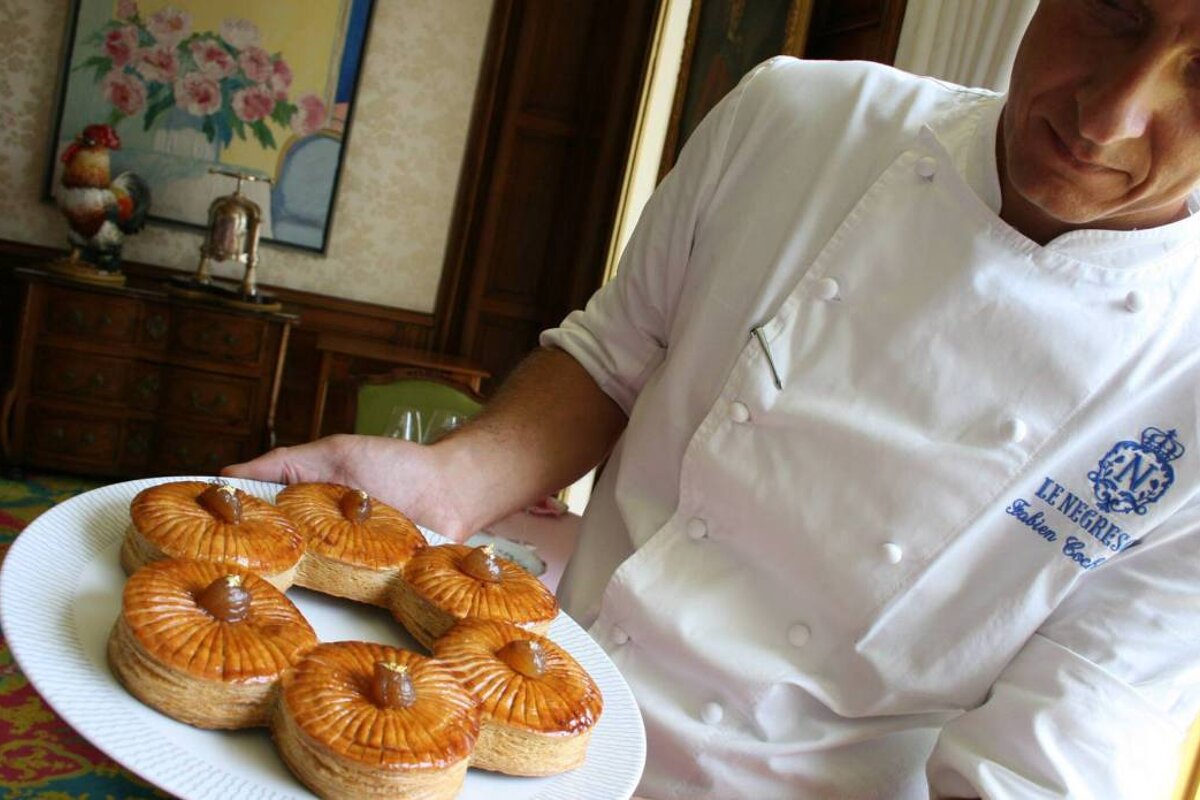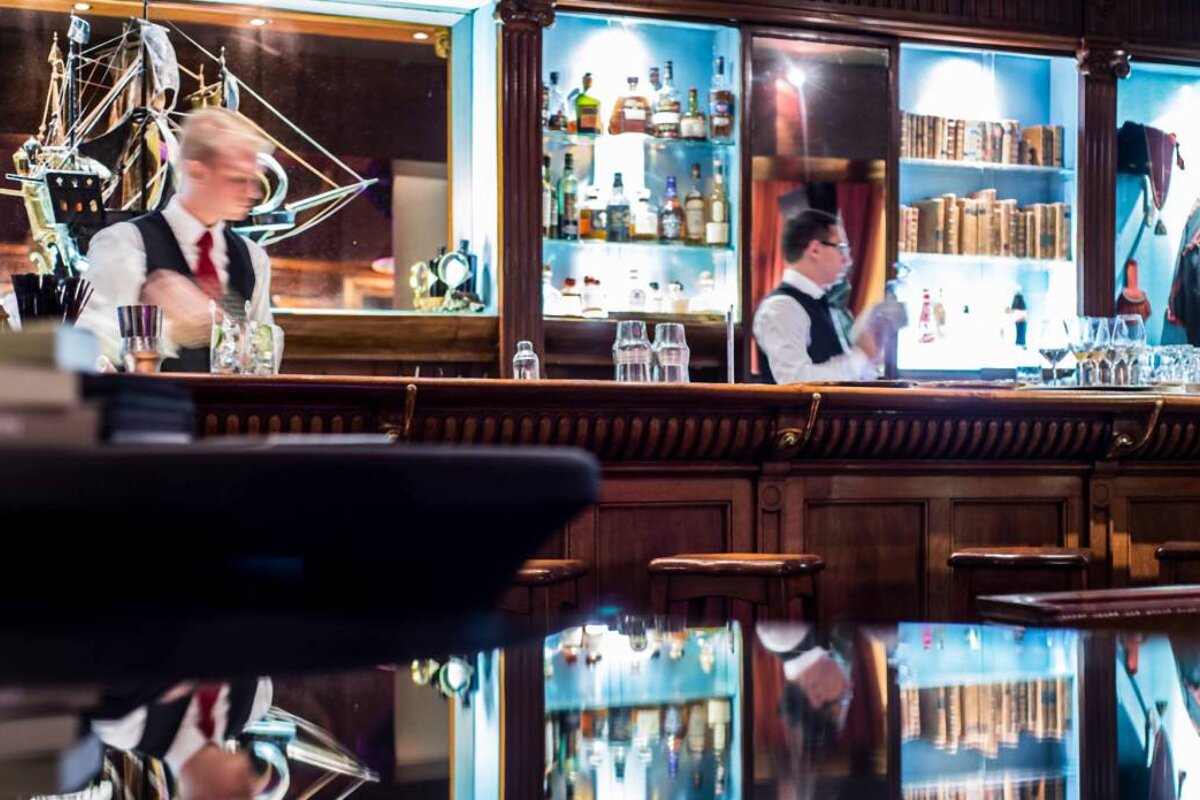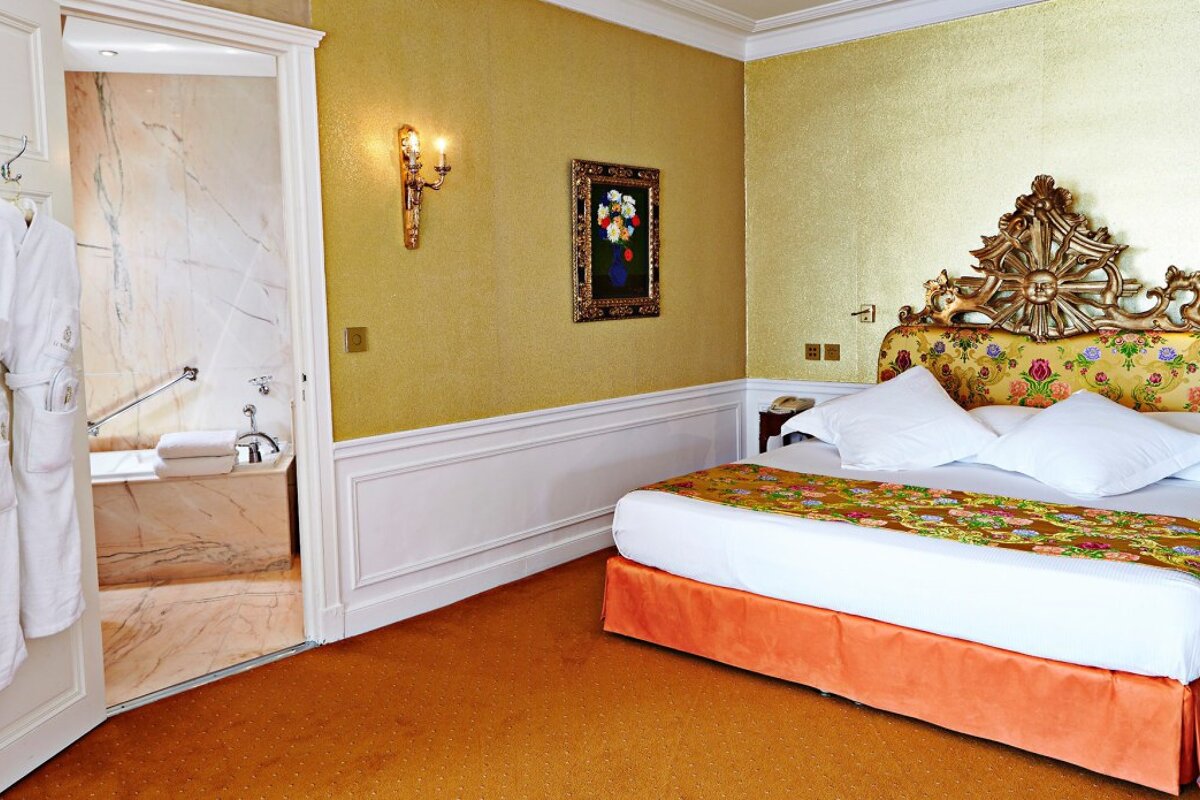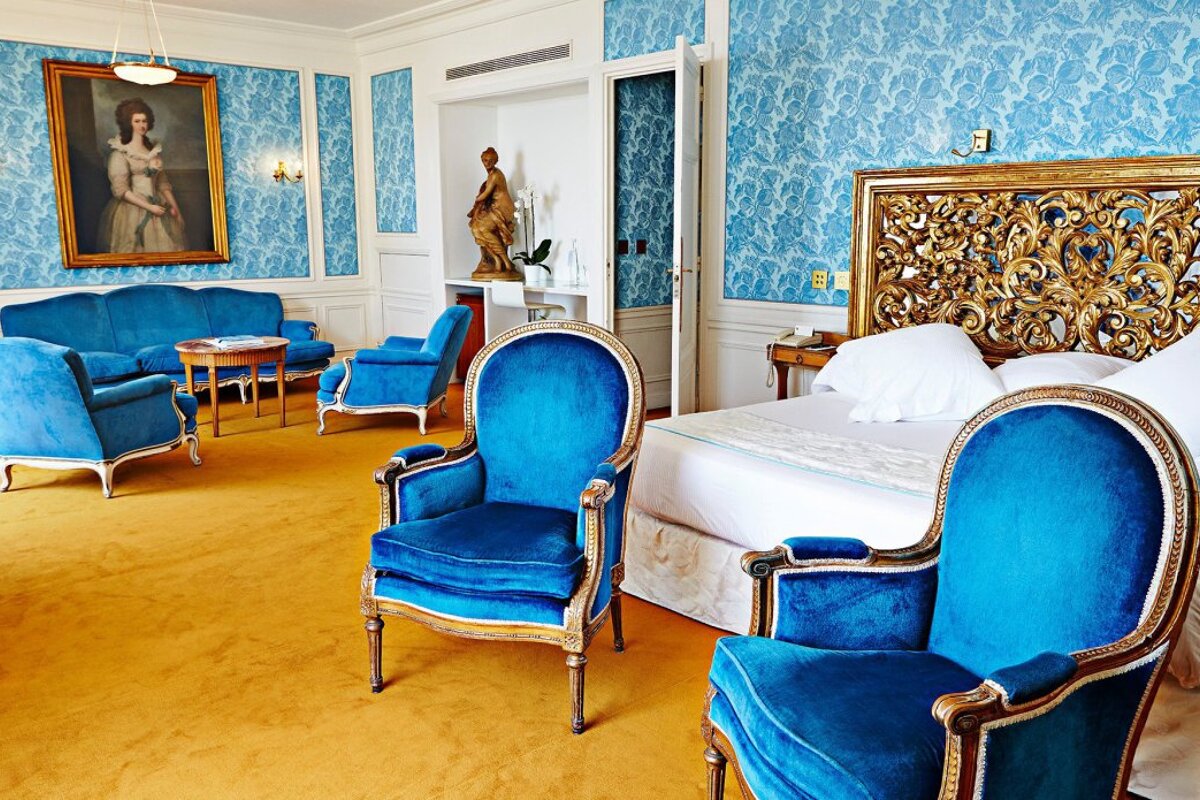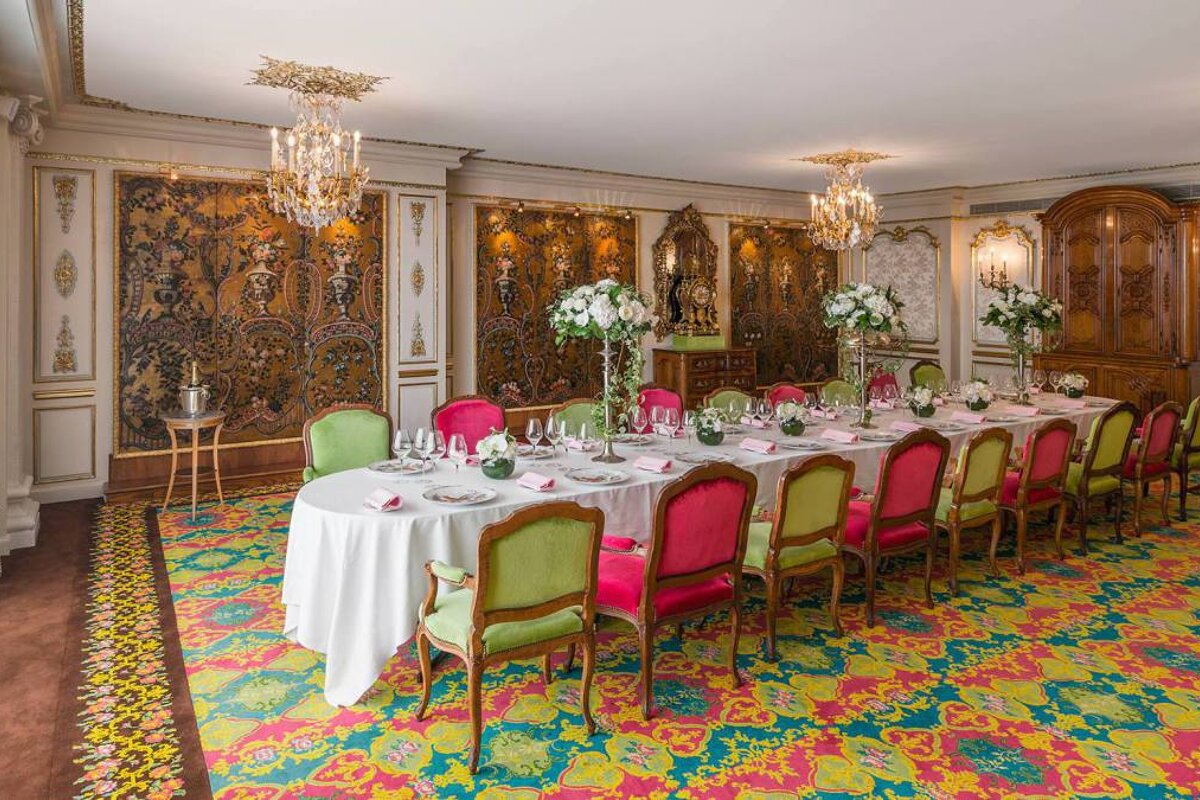 Le Negresco Hotel, Nice
Traditional hotel with two star Michelin Restaurant on the sea front
Famous hotel and site named after Henri Negresco with an equally famous restaurant Le Chantecler, located on the Promenade des Anglais.
Built in 1912, overlooking the famous Baie des Anges, and classified a National Historic Monument in 1974, the 5 star Hotel Le Negresco in Nice is one of the few remaining private palaces still existing in the world. Jeanne Augier, owner and chairwoman, has created a unique living museum based on her desire to share her passion for art with her clients.
Reviews
2534 verified reviews by
"Excellent"
Good to know
"Hotel could use some updating"
"Excellent"
Good to know
"Value for money could be better"
The Neighbourhood
This hotel overlooks the beach and the famous Promenade des Anglais and is a 15 min walk from the historic old town.
The Bar
Le Relais Bar is a place of hushed tasting. When the evening comes the bar wakes to the rhythm of jazz chords and Latino music.
The Restaurant
This hotel features two restaurants including Le Chantecler, one of Nice's finest restaurant, rewarded with two Michelin stars.
La Rotonde is the hotel's more casual indoor-outdoor restaurant which serves breakfast, lunch and dinner. Ideal for families, the 18th-century carousel and its wooden horses make this restaurant a much-unexpected place.
Visitor comments
"I've now stayed at Le Negresco on 2 occasions. The second time around was just as fantastic as my first stay. The room was quite large & comfortable. The staff were very helpful. The view of the promenade & the Bay of Angels is an absolute picture. I look forward to returning in the future." - Trip Advisor
"We stayed in January during a fairly wet weekend but our visit to Negresco was lovely. The hotel has an old world charm to it and has been lovingly 'restored' - our room had a mixture of bright green, pink and gold tones which were overwhelming yet wonderful - and in keeping with the over the top opulence of that era. The bathroom LOOKED dated but it was done deliberately and was immaculate. Our views over the beach front and ocean were stunning. The staff were wonderful and we spent a great deal of time simply wandering around the hotel taking in the decor and architecture." - Trip Advisor
Check-in Time
Check-in Time: Guests can check-in at 15:00.
Check-out Time
Check-out Time: Guests must check-out by 12:00.
Child policy
All children under 12 years old stay free of charge using extra beds or cots. All older children or adults are charged 95€ per night.
Contact
Address
37 Promenade des Anglais
06000
Location
Nice Area, Nice