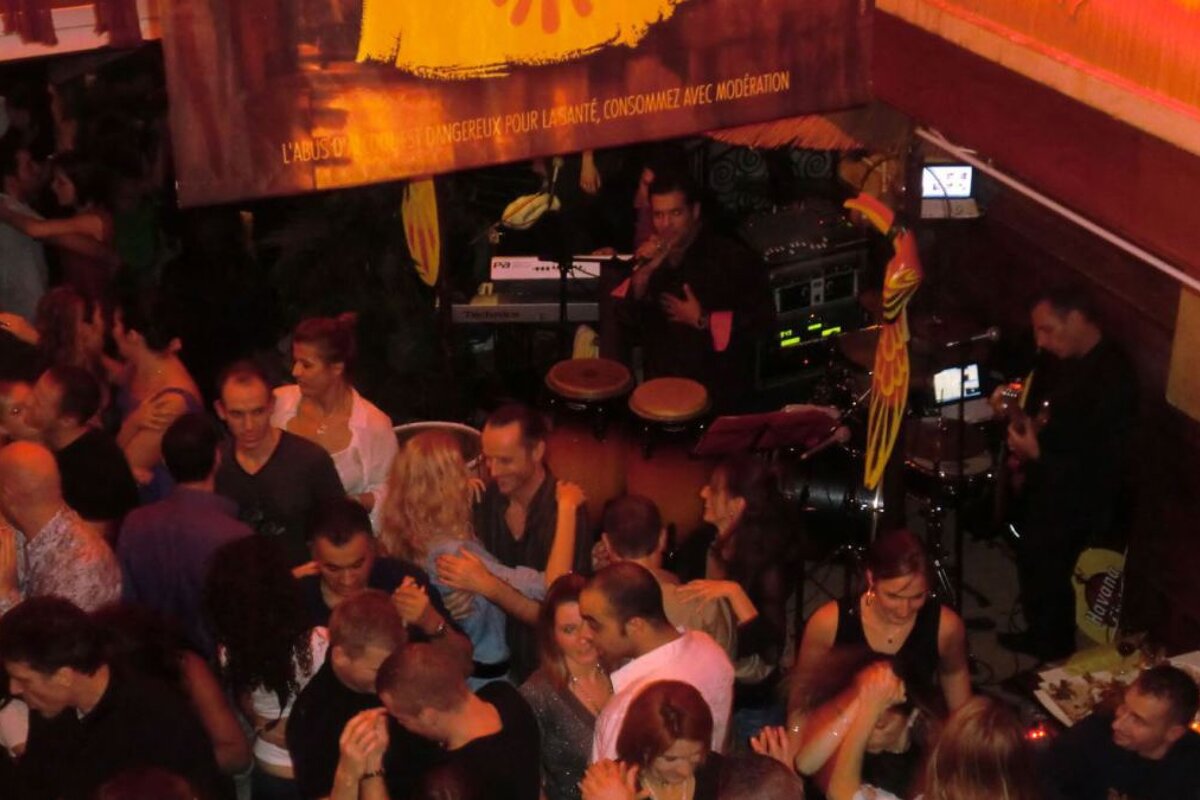 La Havane Live Jazz, Nice
Live jazz and salsa music in a Cuban style bar
If you are looking for something a little different then this bar could be for you - you will be transported to a different country!
Latino jazz and salsa in this bar restaurant, starting from 9.30 pm Tuesday to Saturday. Cuban tropical décor, cocktails and Cuban food.
Open daily from 16:00 until 02:30.
The Restaurant
The kitchen of Havana is the result of a blend of flavours from different regions of South America and the Caribbean. The menu consists of Tapas-entries, exotic salads and grilled meat and fish. Menus are available for groups.
Location