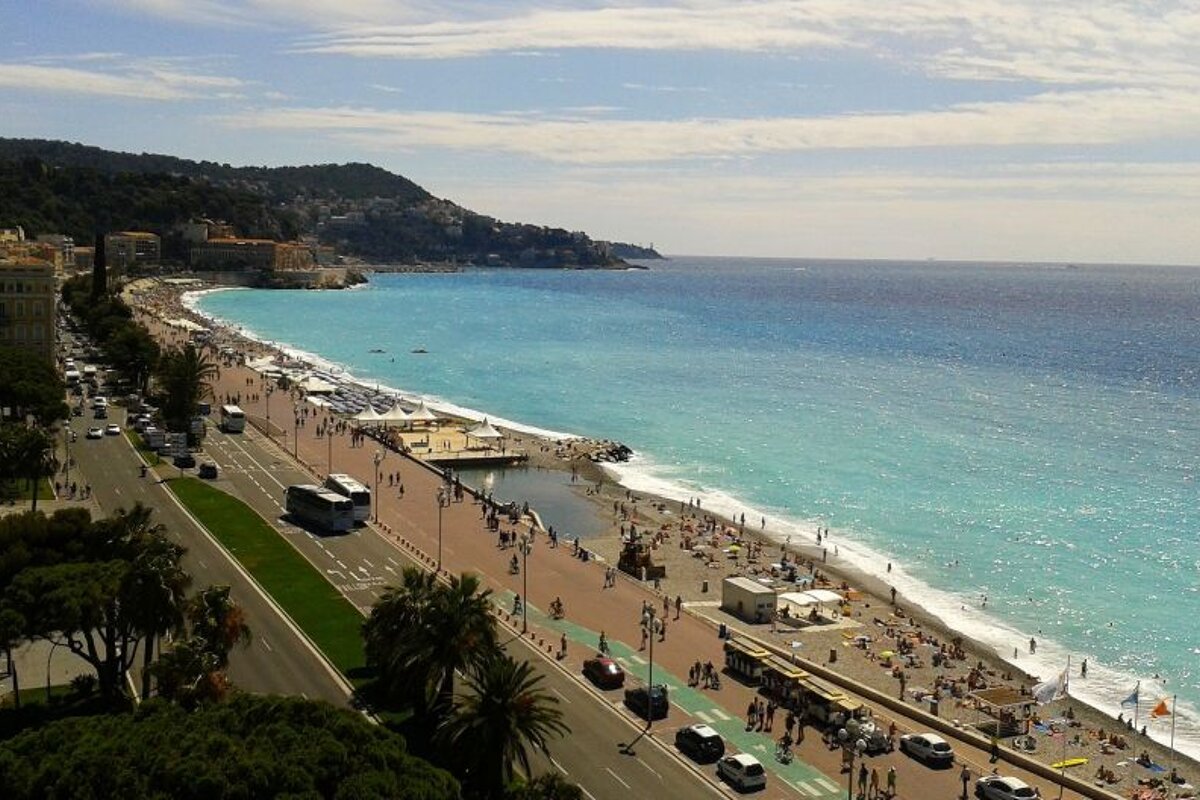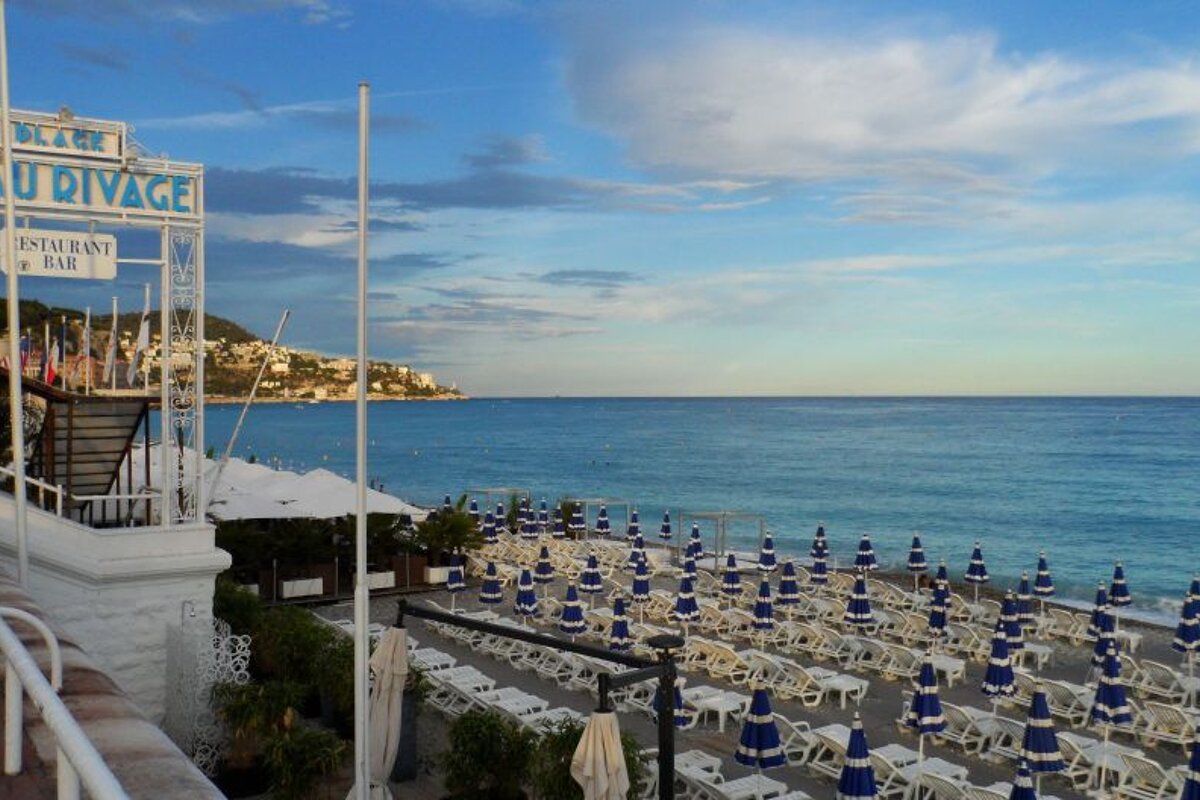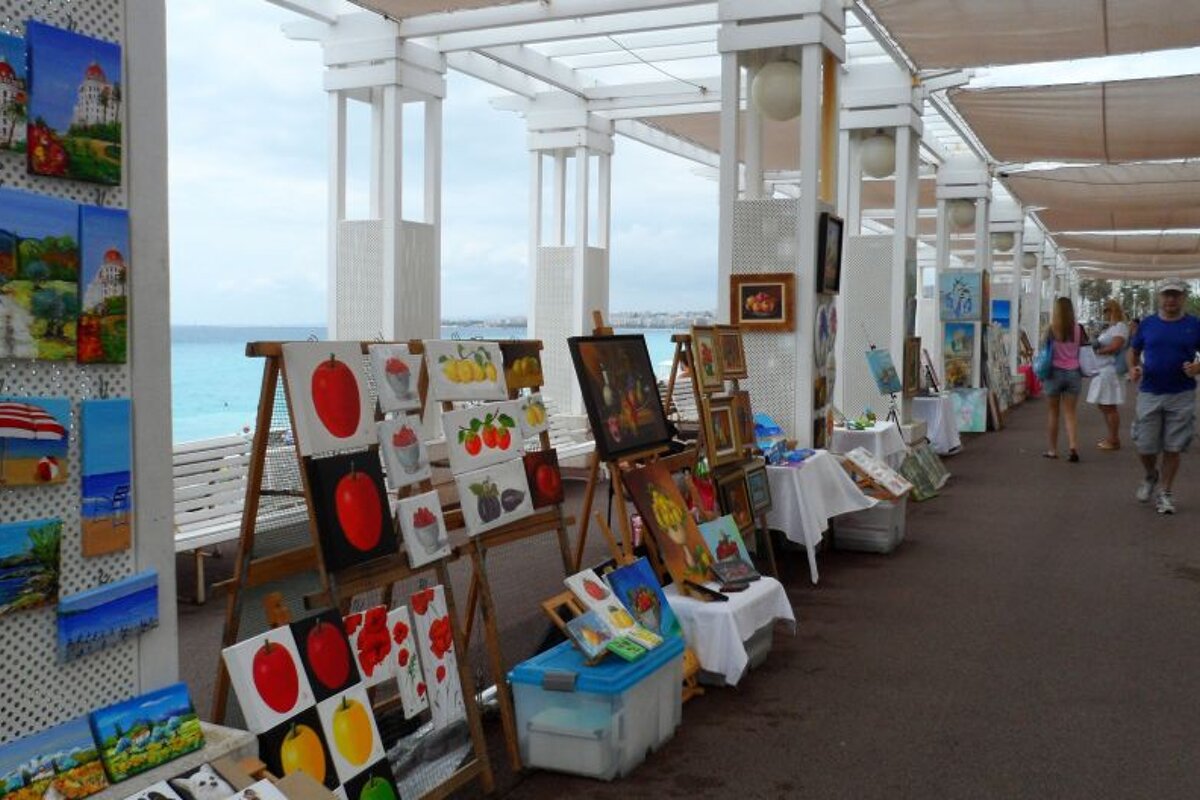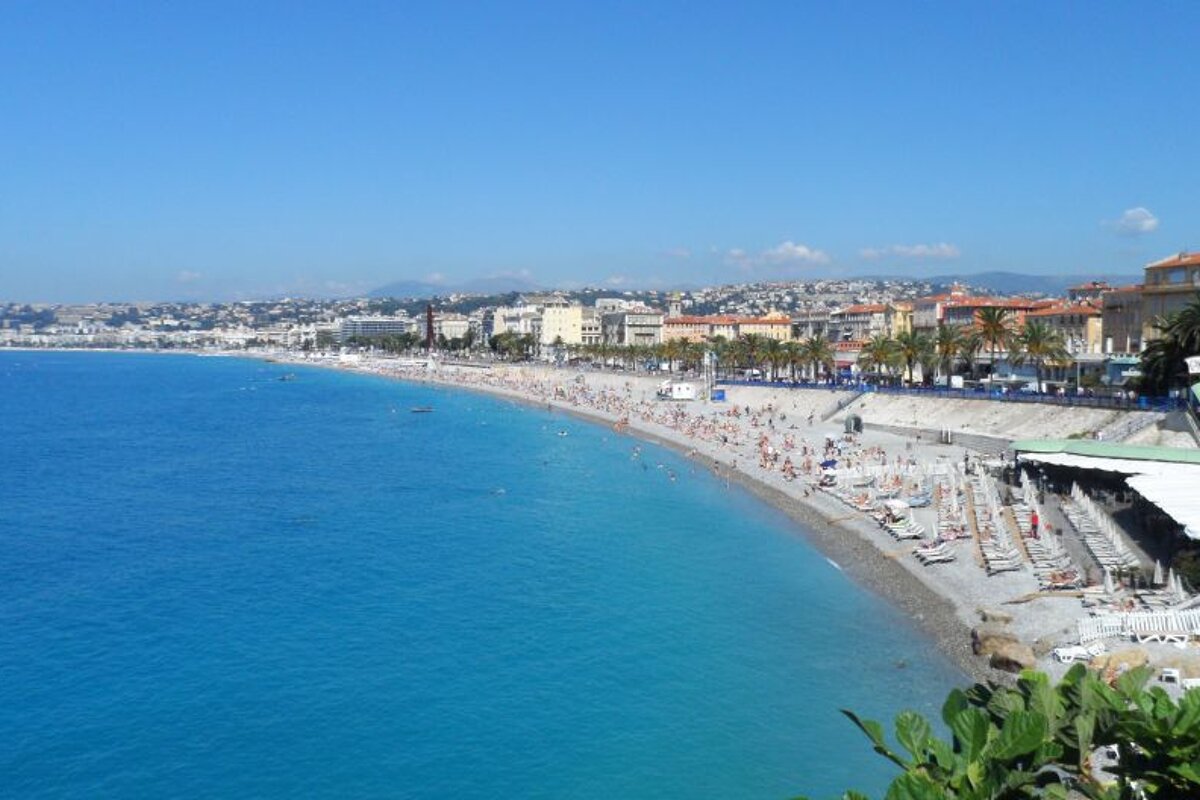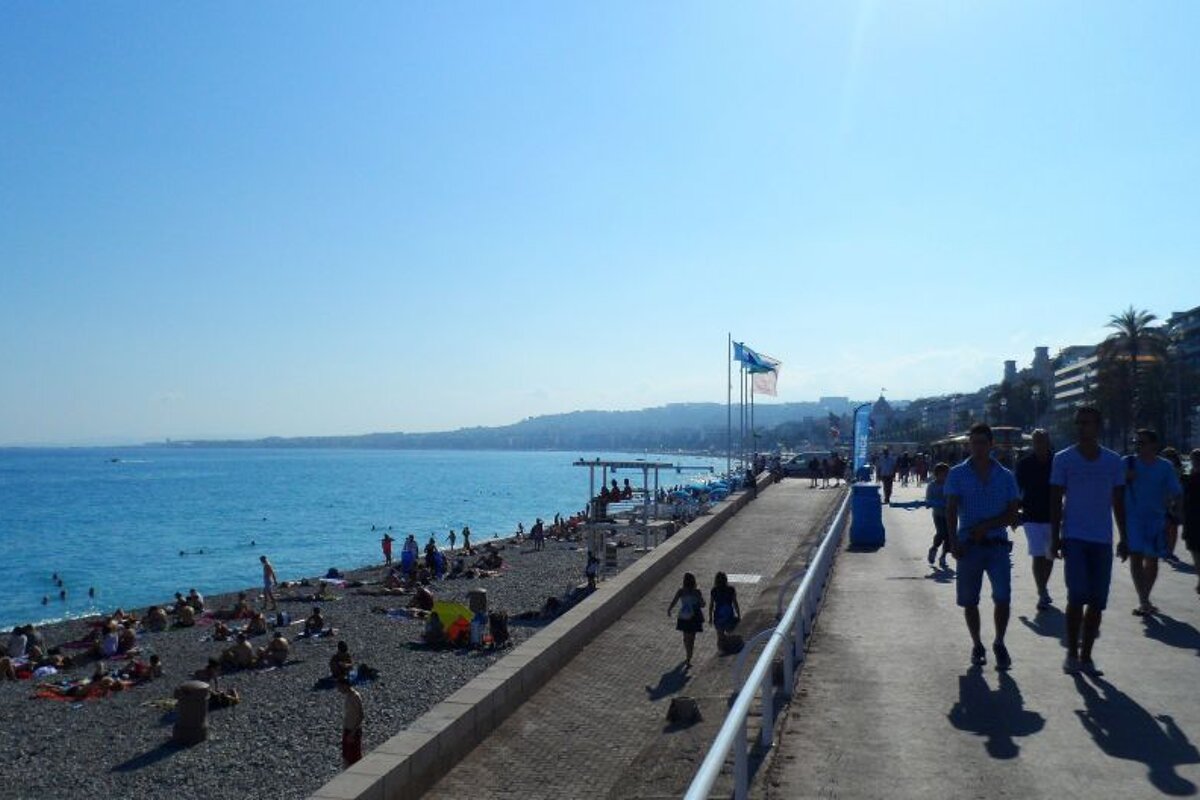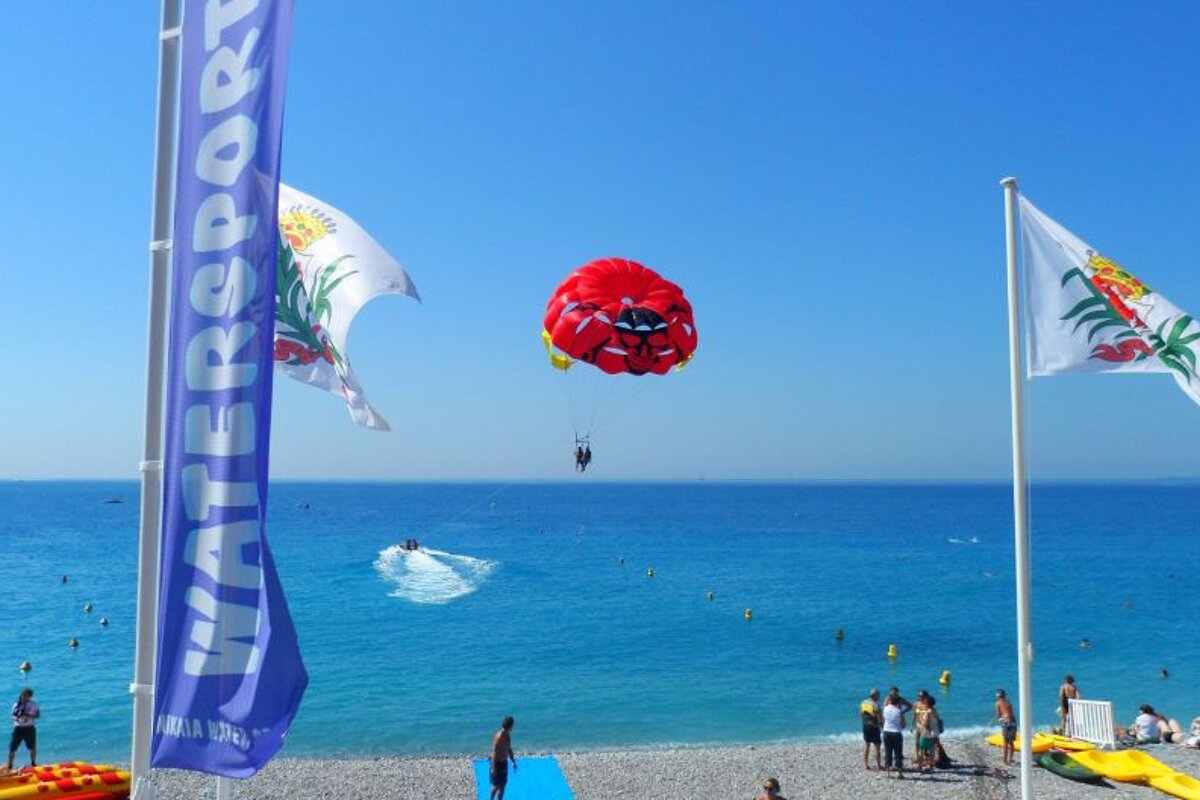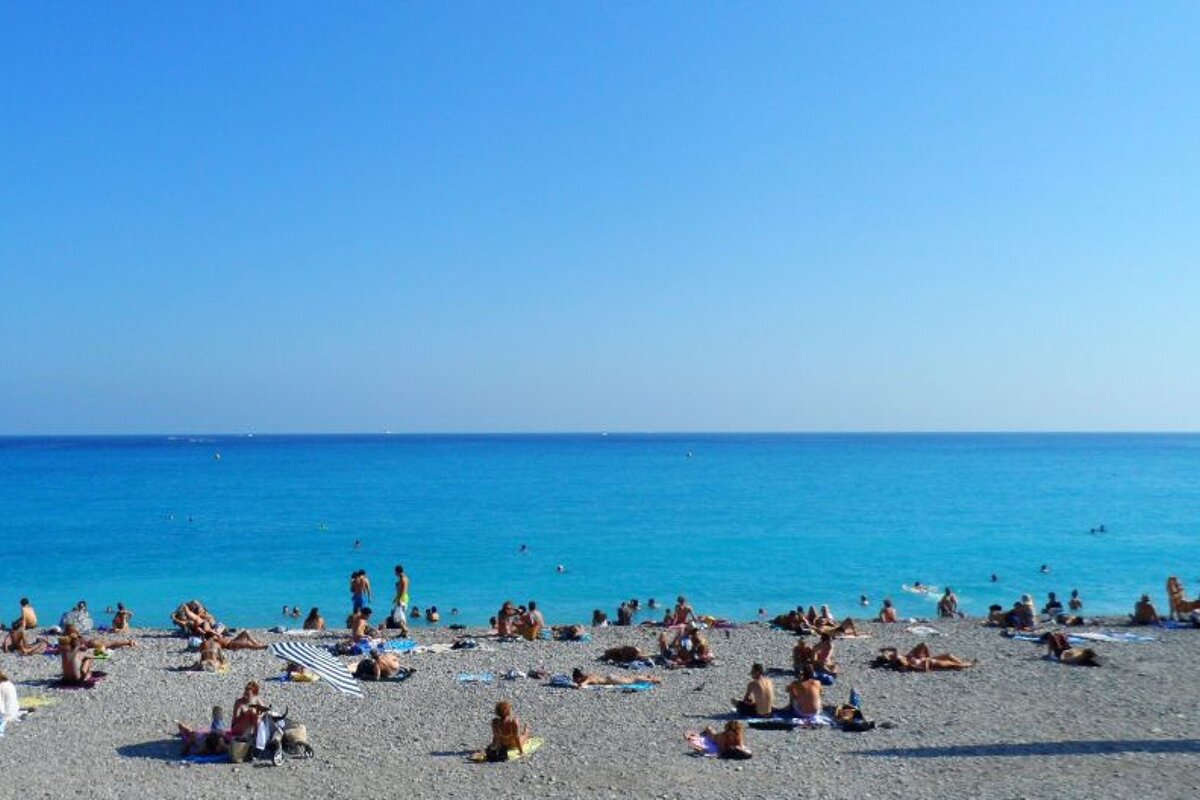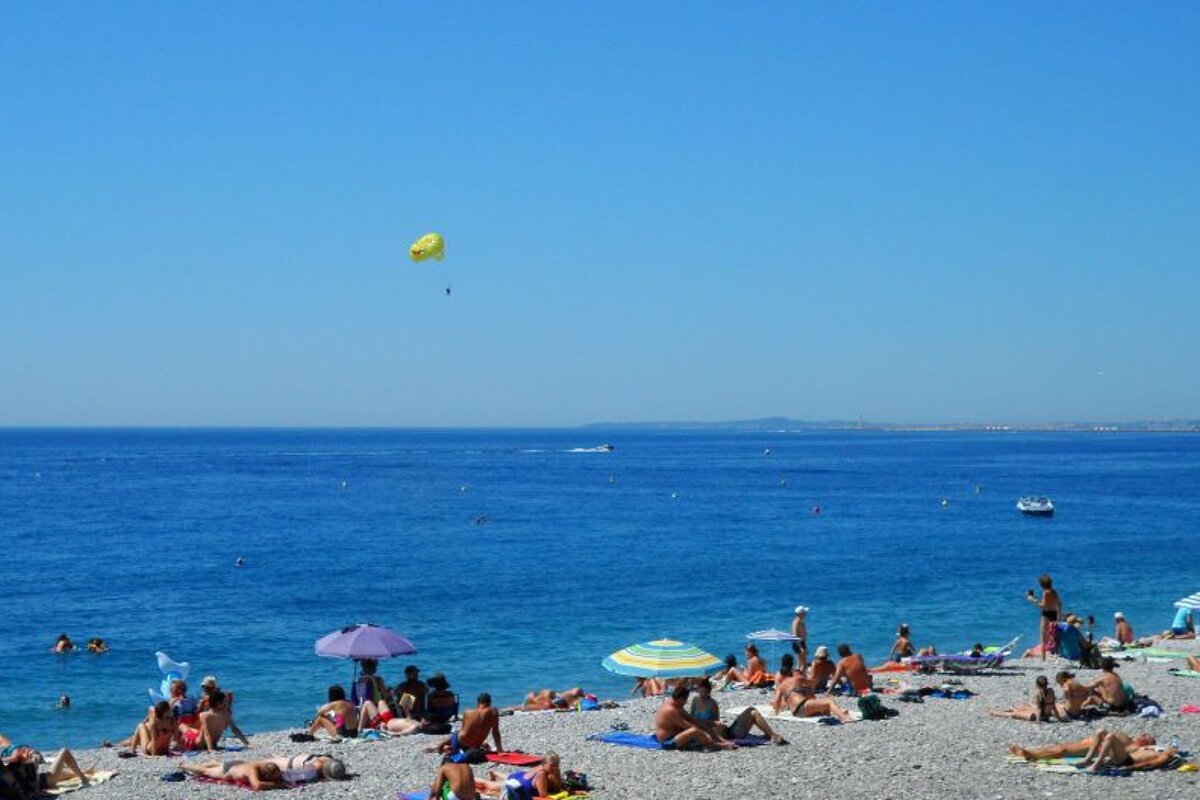 Promenade des Anglais, Nice
Pedestrian walkway from the old centre to the airport
Just as Cannes has its Croisette, Nice has the Promenade des Anglais; 7km of beaches, palm trees, hotels, restaurants and bars.
All along the Baie des Anges runs a wide pavement that is always packed with sightseers, joggers, rollerbladers, families, street performers, artists and so on. The Promenade is overlooked by the castle at one end; it only takes a few minutes to walk up the winding staircase to the viewing platform and is well worth it for the beautiful aerial views of the Promenade and its beaches.
Many events take place along the Promenade throughout the year such as the Carnival in February, the Bastille celebrations in July and the Nice marathon in November - have a look at our events calendar to see what is coming up soon.
​Other than the beaches, there are plenty of places to visit along the Promenade: the famous Hotel Negresco is the grandest hotel in Nice and a national historic monument; Parc Phoenix has tropical birds, waterfalls and botanic gardens; the Museum of Asian Arts and the Massena Villa both have excellent art collections from two very different backgrounds.
Bicycle lanes run the entire length of the Promenade, keeping cyclists safely apart from the traffic on the busy road and there are a number of Vélobleu stations where you can hire bikes for as little as 1€. There are also many bus stops all along the road, so getting to your favourite section of beach is very easy.
Worth knowing
Nice's pebbly shores are split into sections, some public and some owned by bars and restaurants. You can rent sun loungers and parasols by the day and have food and drinks brought to you as you sunbathe, if you wish.
Watch out for
Nice, like any other lively city, has its fair share of characters - look out for "Michael Jackson" performing his greatest hits in front of Plage Ruhl. He's there pretty much every evening during the summer and often draws quite a crowd, he's happy to let fans dance alongside him and take photos.
Visitor comments
"Picture perfect spot. great for couples to take an evening stroll or afternoon stroll (it can get quite sunny and there's no shade if you walk right along the promenade). You can see lots of people cycling or jogging. It is scenic and beautiful and must visit place in Nice!!" - Trip Advisor
"My first visit to city of Nice is truly breathtaking, This beautiful long promenade is one of the best attractions in the city, beautiful view, beautiful beaches, very calm, placid, although a bit noisy, you feel like you're just there alone, a special feeling is just to sit on a small bench and watch the beautiful sea, and sunset view." - Trip Advisor
"Its a great stroll any time of the day. you can walk, jog, run, cycle, skate... there is a separate cycling track. Nice view of the Mediterranean sea. Its lined with free beaches and paid beaches.. its a great way to enjoy the French Riviera." - Trip Advisor
Location
Nice Centre, Nice