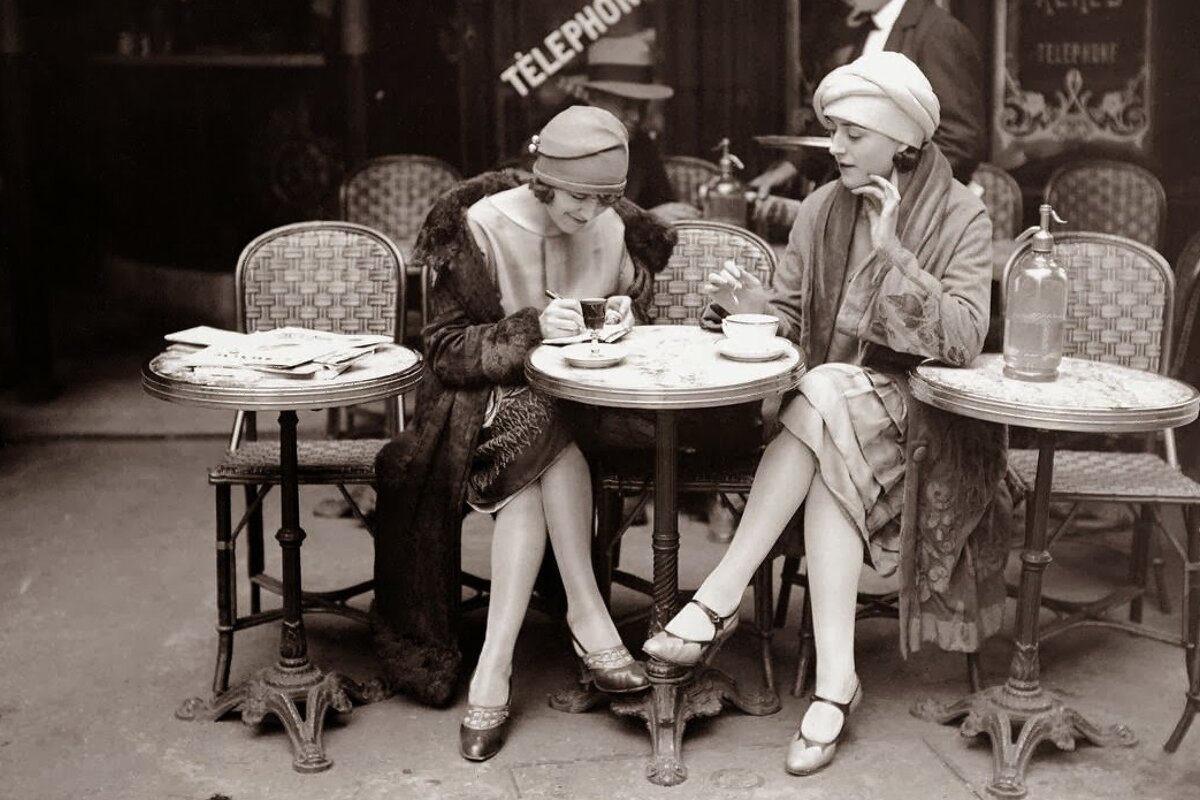 Café culture in Nice
Soak up the atmosphere and sip on a cup of coffee
For the French, the idea of 'café culture' goes back centuries, when the great thinkers, poets, philosophers, artists and even the revolutionaries of France would gather in their local café to debate, share and plot.
Further developed in the 19th century, the Café Society as it was then known, was the description for the 'beautiful people' and 'bright young things' who gathered in fashionable cafés and restaurants in New York, Paris, and London. In the late 1950s, this crowd became the 'jet set', replacing the 'café society' and travelling further afield to throw their parties and gather together.
Regardless of what we call them today - jet set or café society - the French Riviere has them and is most definitely where the elite come to meet, to see and to be seen. The quintessential French café in Nice has seating indoors and out with small round tables where locals and tourists flock to soak up the atmosphere and sip on a small cup of coffee.
Coffee with a view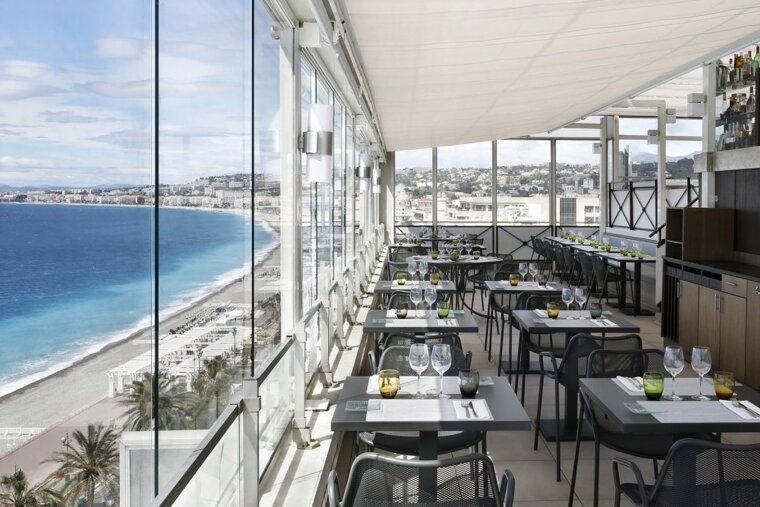 Getting your caffeine fix is all very well but in a town like Nice, a coffee with a good view is essential. Not only for people watching but to truly appreciate the beauty of this city in all its glory. Perhaps one of the most notable and obvious choices for a sea-side coffee is the elegant La Terrasse Restaurant in Le Meridien Hotel, situated high above the Promenade des Anglais, with its rows of seats on the sunny terrace and stunning views over the Promenade and the Mediterranean... heaven.
Or for something a little more peaceful, the streets of the old town of Nice, offer some real history, intrigue and more than a few secret spots. Cafe Marche is just one of many small cafes where you can enjoy a coffee and a cake in intimate surroundings in Vieux Nice.
Coffee and a cake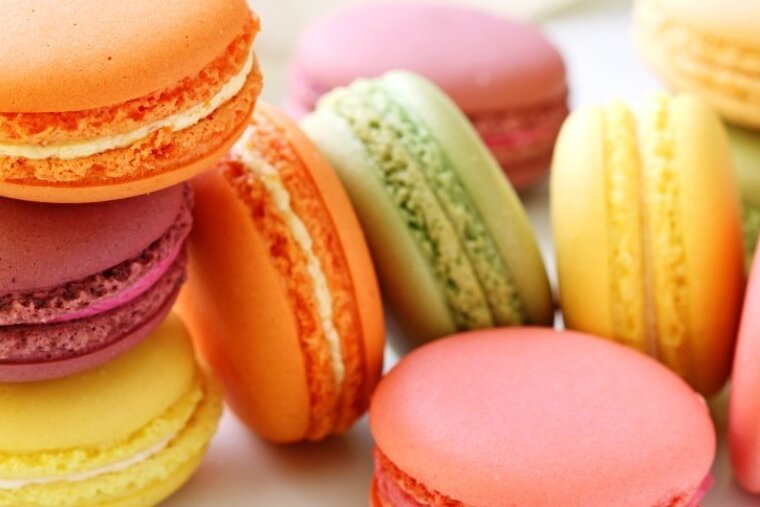 After a morning wandering the streets of Nice, checking out the local markets and enjoying the sights, you'll be in need a coffee and most likely that all essential 'goodie' to accompany it. Nice certainly has some treats to offer you! From the buttery French croissant to the bright candy coloured macarons that come in all and every flavour, you will be spoilt for choice. The French macaron is a decadent almond based treat that has a crisp outer shell of meringue with a deliciously creamy flavoured filling to tantalise and tickle the taste buds. A trip to Nice is not complete without trying this sweet treat, in fact, you'll probably have to taste a few as the choice of flavours is bound to be overwhelming.
Being courteous doesn't cost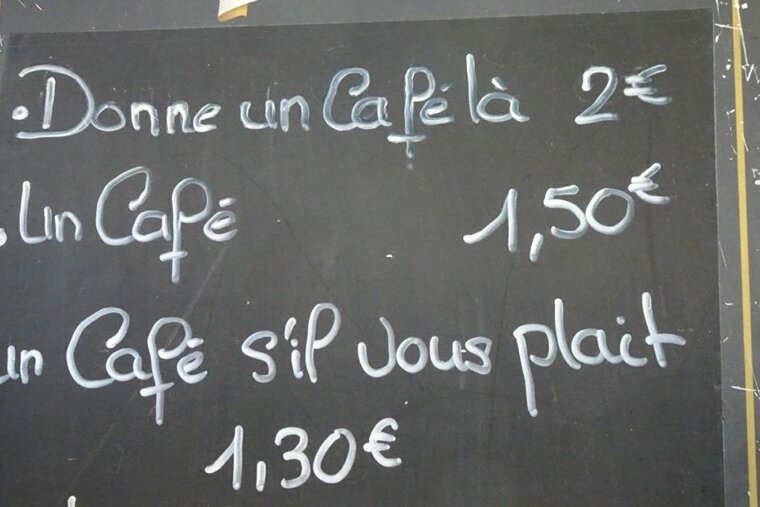 In fact, being polite can actually save you money. We have all experienced the rude waiter or waitress, been tempted to shout 'garçon' just to annoy them and even considered clicking our finger to gain attention. However, a post a couple of years ago on Reddit (a social media channel) went viral and it turns out that café staff are just as disgruntled as we are. Fed up with customers forgetting their manners some cafés have even decided to change their menus and encourage a more courteous customer.
Relax and enjoy a cuppa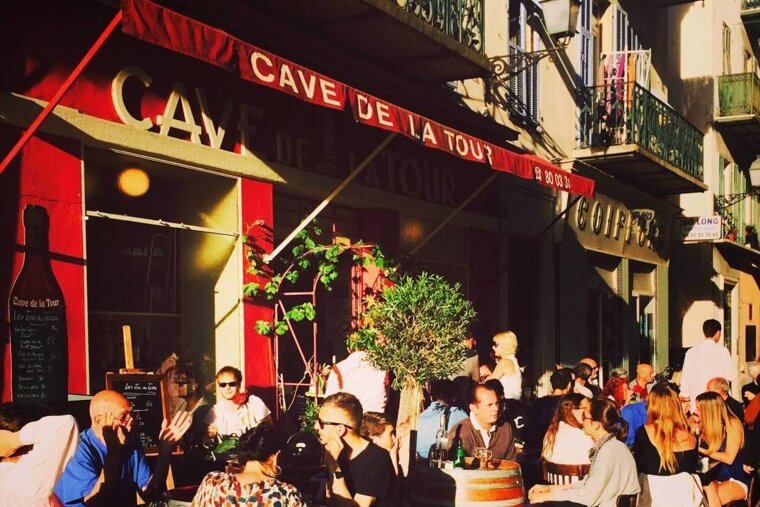 Another idiosyncrasy of the French café culture is that there are normally no menus offered automatically as the choices are quite standard, espresso, café allongé, café au lait or perhaps a glass of rosé! You will also notice that your bill comes with your coffee, but no need to go scrambling around in your purse just yet, you can wait until you are ready to go before you pay.
Staying true its roots French café culture is more about people who like to be seen and people watching, so don't feel rushed. Whether you are looking for a quiet corner to read a book, a couple wanting a romantic moment, having a business meeting or groups of friends sharing a bottle of wine, there will always be room for you in a café in Nice.
More inspiration...
Find more cafes and restaurants in Nice where you can soak up the atmosphere and sip on a cup of coffee.