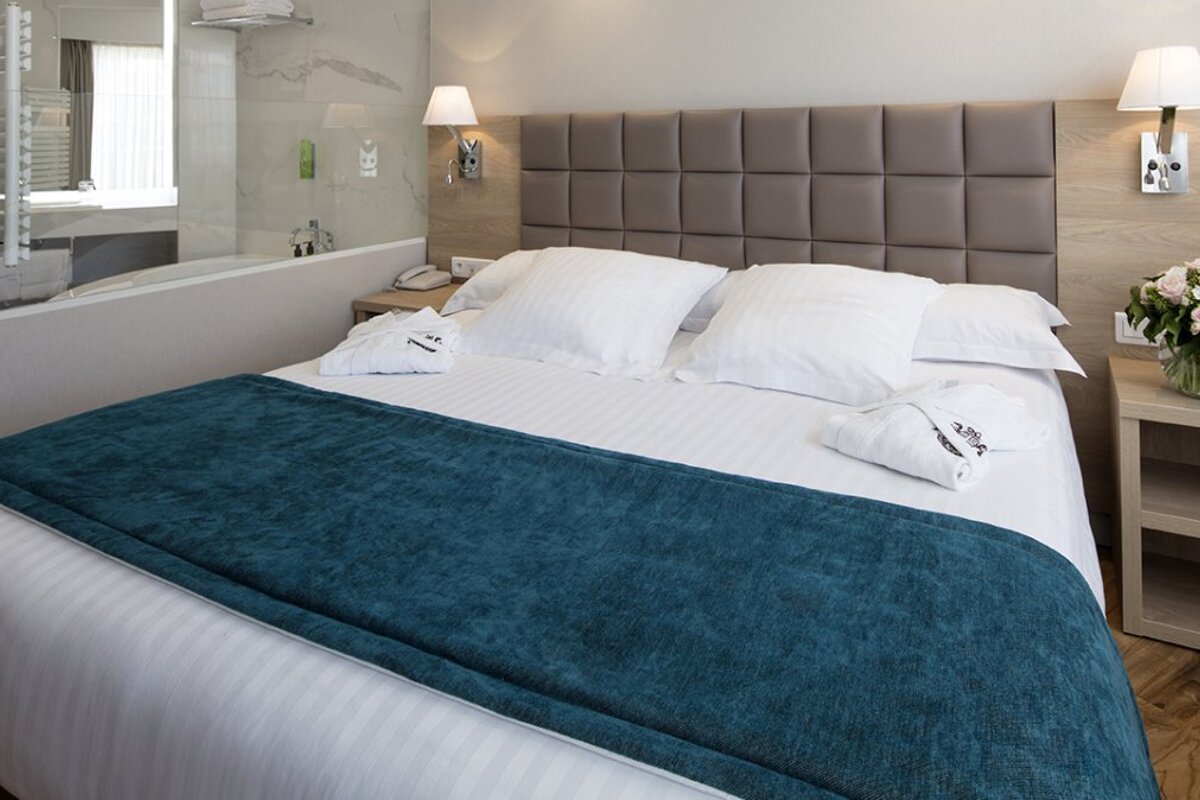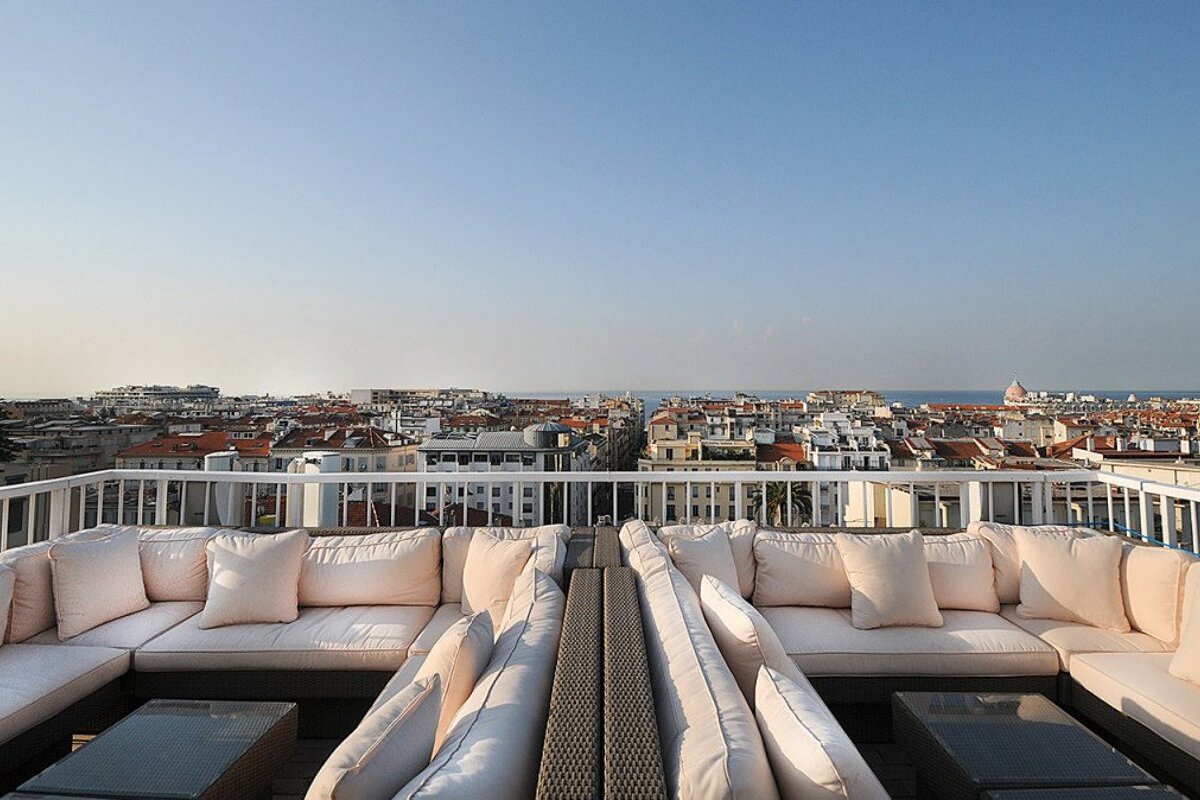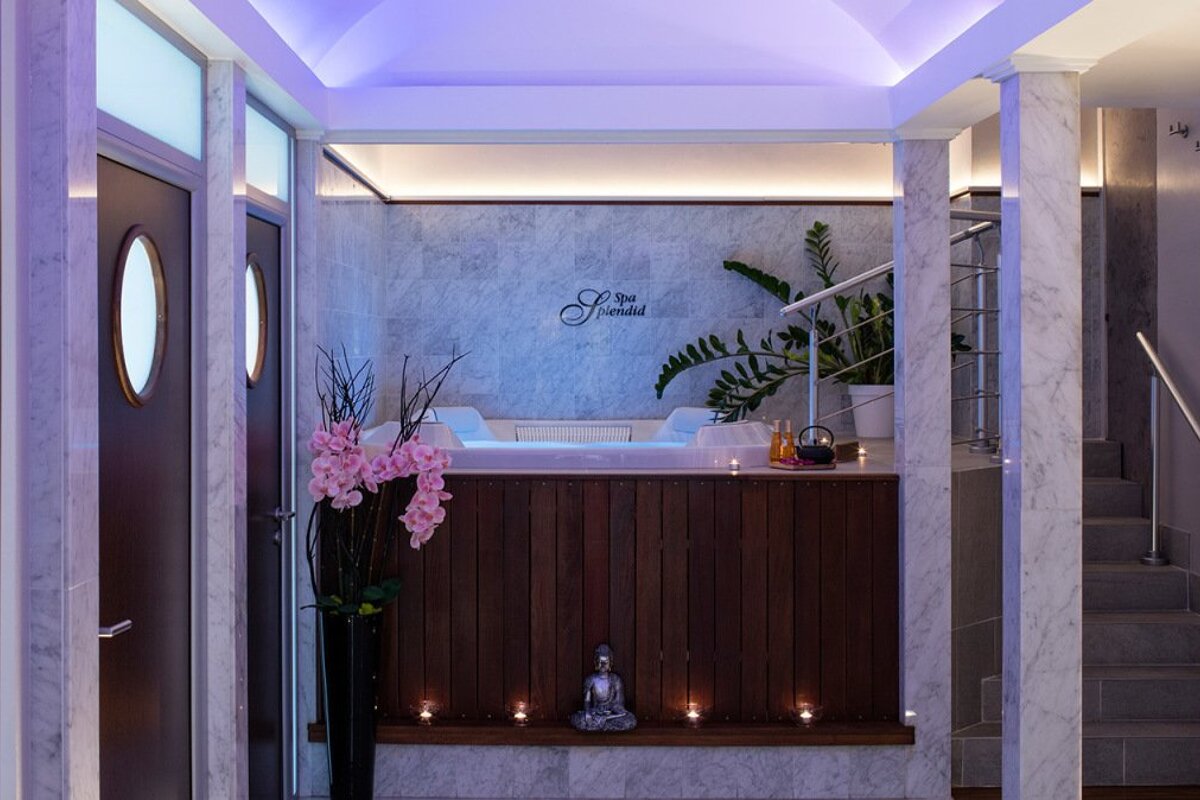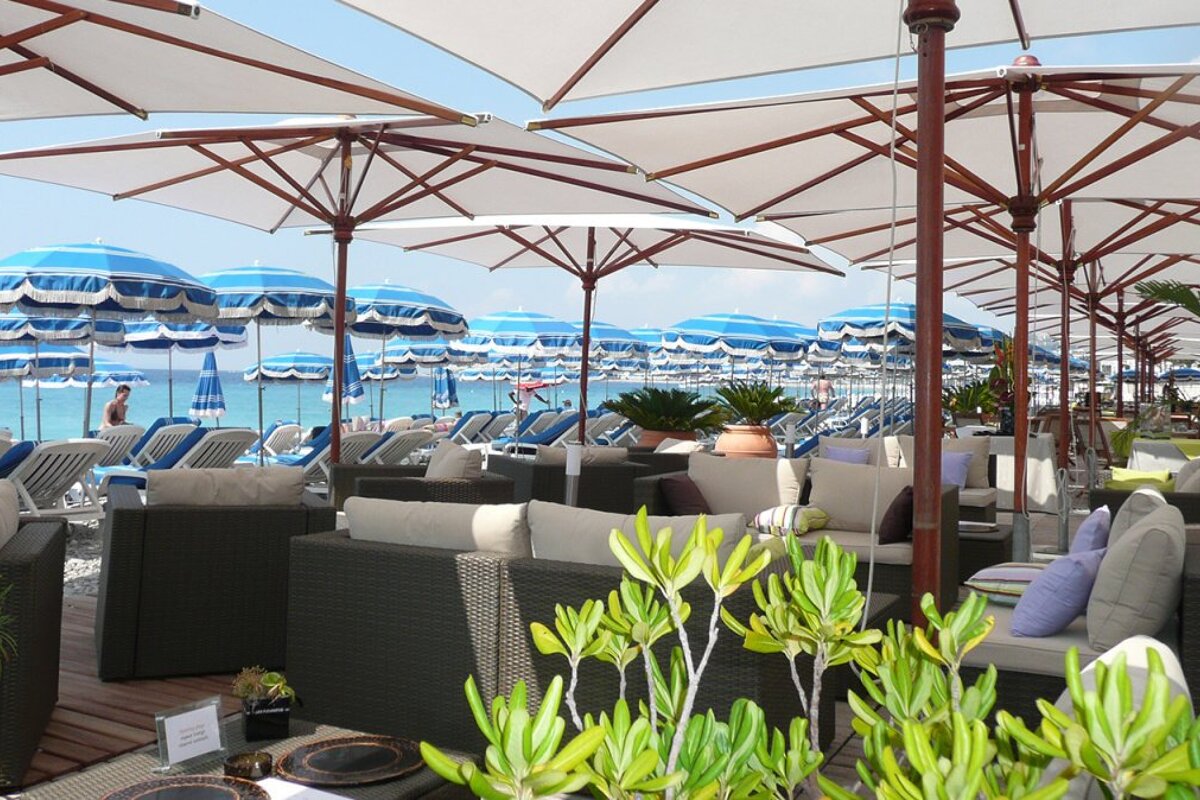 Splendid Spa & Hotel , Nice
Eco-friendly & serene 4 star hotel embellished by superb rooms
Set in the heart of Nice, this luxury hotel offers 128 splendid rooms with in most of them a balcony and a spa bathtub.
The hotel features a seasonal swimming pool on the rooftop terrace which has stunning panoramic views of the sea and the mountains. It also includes fantastic spa facilities including a beauty treatments, a hammam, a hot tub and a fitness corner.
The restaurant, also located on the rooftop, specialises in organic cuisine. A buffet breakfast is served each morning and a bar is open to guest for drinks and snacks.
For generations, a sophisticated tradition of comfort and style has emanated at this hotel.
Reviews
1357 verified reviews by
"Good"
Good to know
"Rooms in need of an update"
"Hotel could use some updating"
"Fair"
Good to know
"Room needs to be improved"
"Fair"
Good to know
"Housekeeping can be a problem"
"Good restaurants & bars in the area"
"Shower can be a problem"
"Good"
Good to know
"Hotel could use some updating"
"Rooms in need of an update"
"Fair"
Good to know
"Value for money could be better"
"Rooms need regular maintenance"
"Great wellness & sports facilities"
The Neighbourhood
Nestled in a quiet residential neighbourhood, this hotel is ideally located in the heart of Nice and is 600 metres from the legendary Promenade des Anglais and the beach.
The Pool
This hotel has a pool on its rooftop terrace and features a spa facility with an indoor hot tub, a hammam, a small gym, a relaxation room and provides massage & beauty treatments.
The Bar
L'EssenCiel Bar is designed for comfort and relaxation and offers a wide range of drinks and creates a special cocktail of the month.
The Restaurant
Located on the rooftop terrace, "L'EssenCiel" restaurant serves exclusively organic cuisine.
Visitor comments
"A great place to stay - clean, quite and wonderful service!! A few blocks & easy walk to the Mediterranean Sea. It is in a great location - close to a lot of great restaurants and shops and easy to the tram. The shower is good and the rooms have character. The restaurant, pool & bar are all located on the roof (8th floor) and it is fun to be up there and look out over the city." - Trip Advisor'"
"We stayed here last weekend for the Monaco Grand Prix, the hotel is in a fantastic position for everything. The train station is very close, so you can get a round with no problems! The hotel has an amazing roof top terrace with pool and jacuzzi, with spectacular views, restaurants and bars are all in walking distance... Perfect for a romantic break!" - Trip Advisor
Child policy
Cots are available on demand and children under 2 years old stay free of charge.
Location