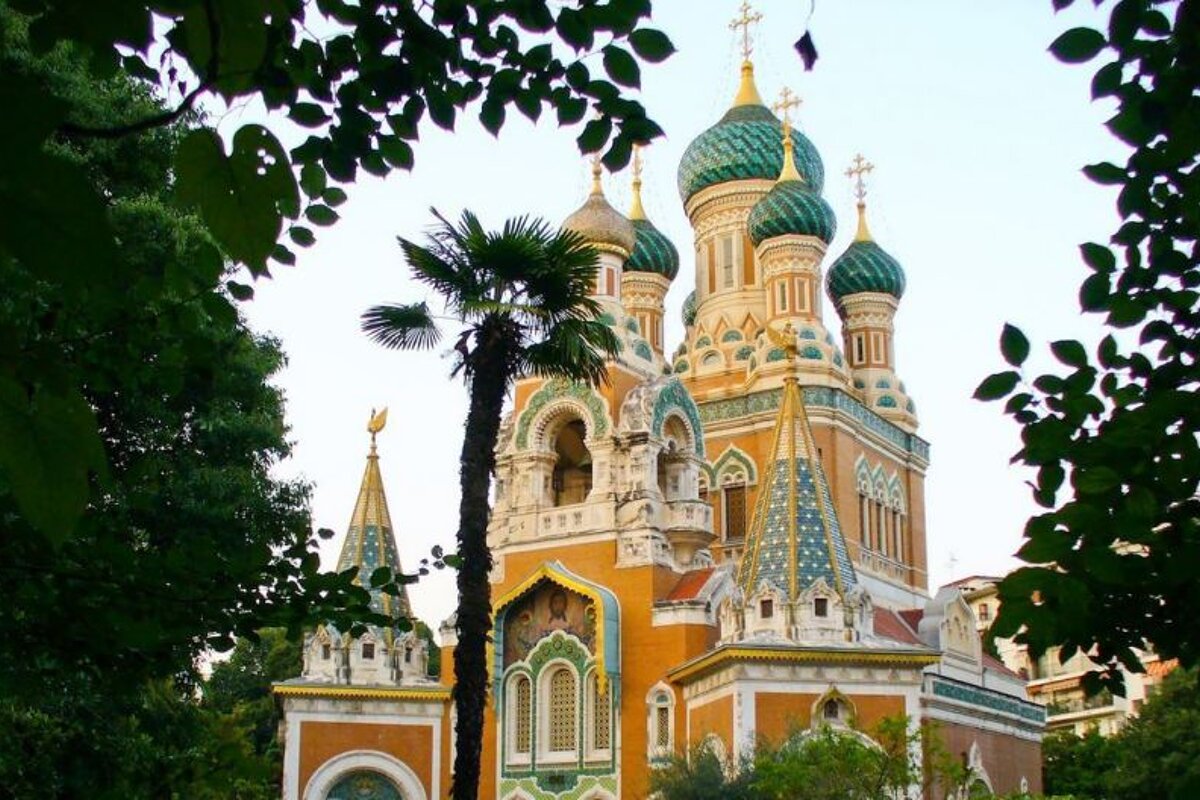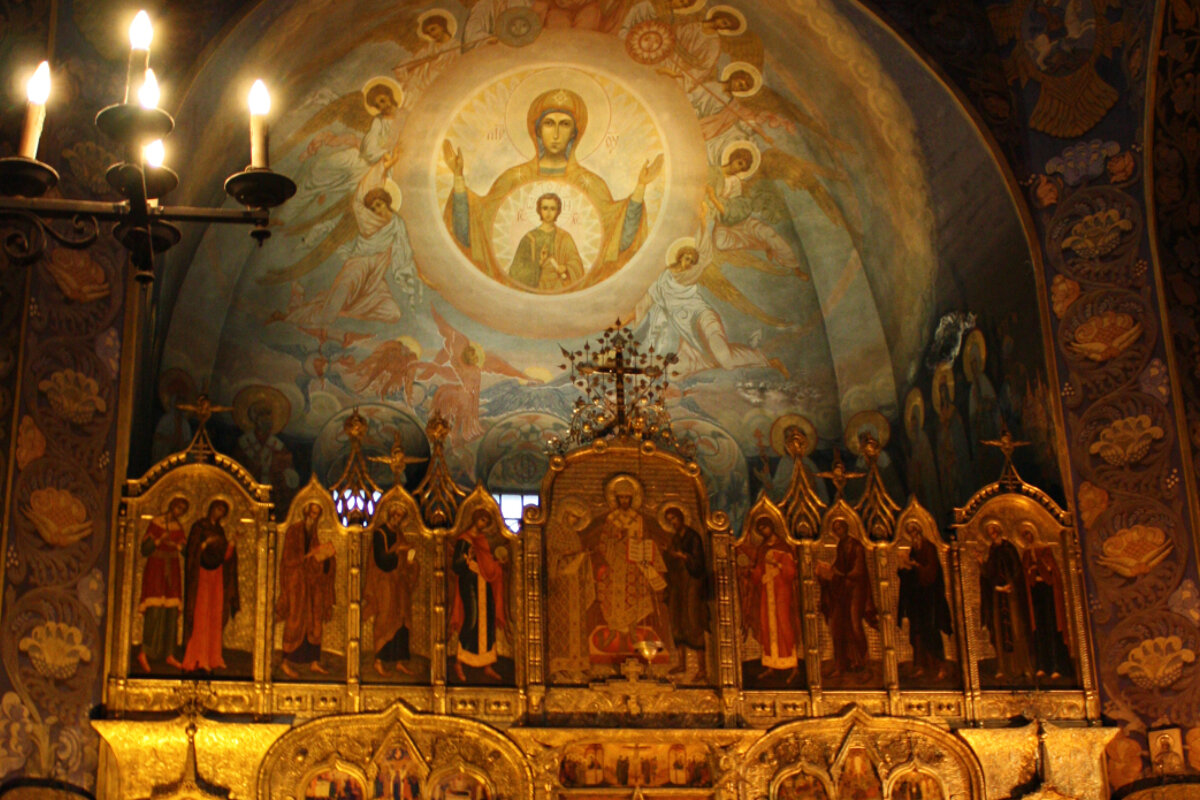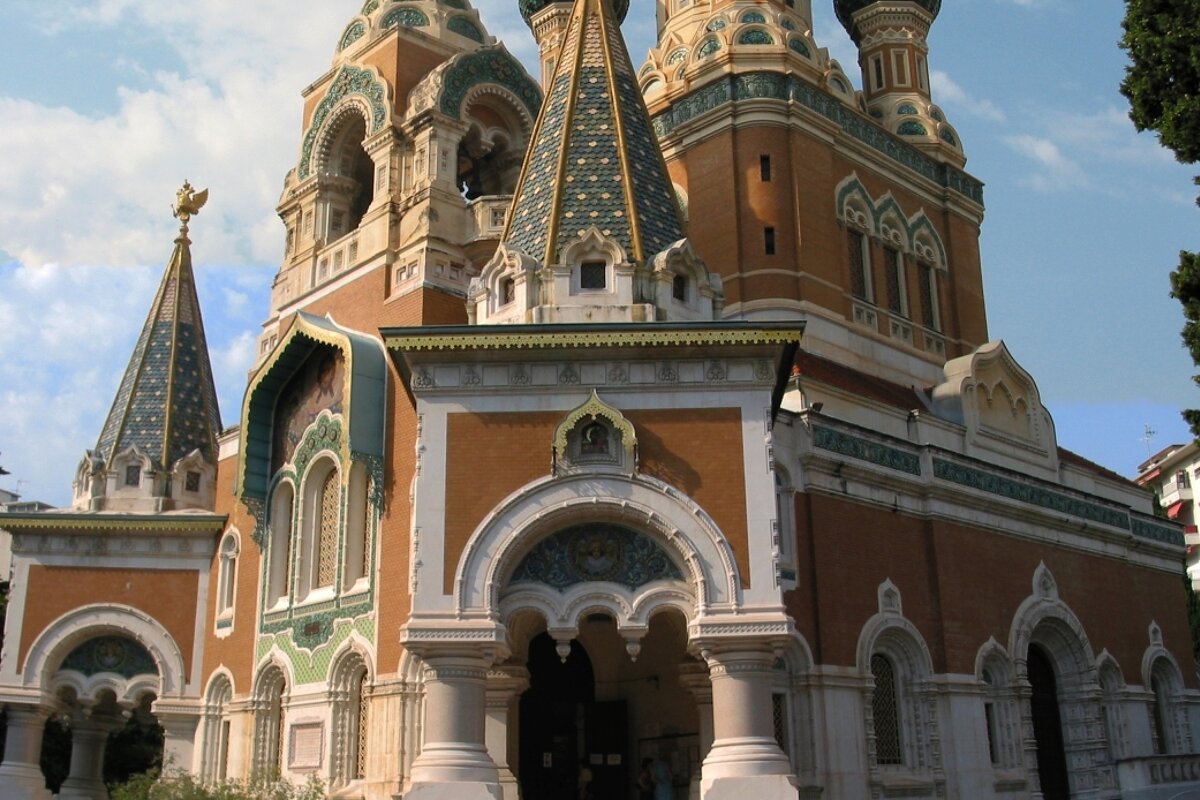 Saint-Nicolas Russian Orthodox Cathedral, Nice
Ornate 20th century Russian orthodox cathedral
The most important orthodox cathedral outside Russia, this is a beautifully ornate building. It was built to serve the large Russian community that had settled in Nice.
The first Russian chapel in Nice was built in 1859, when the Russian community was already important in the city, but it quickly became too small. Construction work for a new, larger cathedral started in 1903 at Bermond Park. This was the place where the son of tzar Alexander II died due to a sudden meningitis when he was staying at Villa Bermond. The tzar had bought the park and built a chapel in honour of his son here.
The construction of the cathedral was planned near this funerary chapel, and it was designed by Preobajenski, an architecture professor at the Academy of Saint Petersburg. It was finally opened in 1912.
It has been declared a national monument of France and has a highly decorated interior with murals, icons and carved woodwork. It has recently undergone extensive renovation works.
Worth knowing
As it is an orthodox cathedral, some rules must be obeyed. Men cannot enter shirtless, and women cannot enter wearing a miniskirt.
Visitor comments
"Worth visiting, very elaborate Russian cathedral, easy to reach from the hop on/off bus. If you are unlikely to visit Russia, this is one way to have an authentic Russian experience in France." - Trip Advisor
"The largest Russian Orthodox Church in the western country. Stunning both outside and inside. Don't miss it if you are in Nice for more than a day, a must see on par with the Chagall museum." - Trip Advisor
"This was a very pleasant surprise in the heart of a beautiful city. The walk from the train station was only about 10 minutes and well worth the stroll. The church is absolutely stunning with a beautiful and unique Russian design. This is a must do while in Nice!" - Trip Advisor
When to come
Open 09:00-12:00 and 14:00-18:00. On Mondays, only 14:00-18:00. Visits are not allowed during mass.
Location
Nice Area, Nice