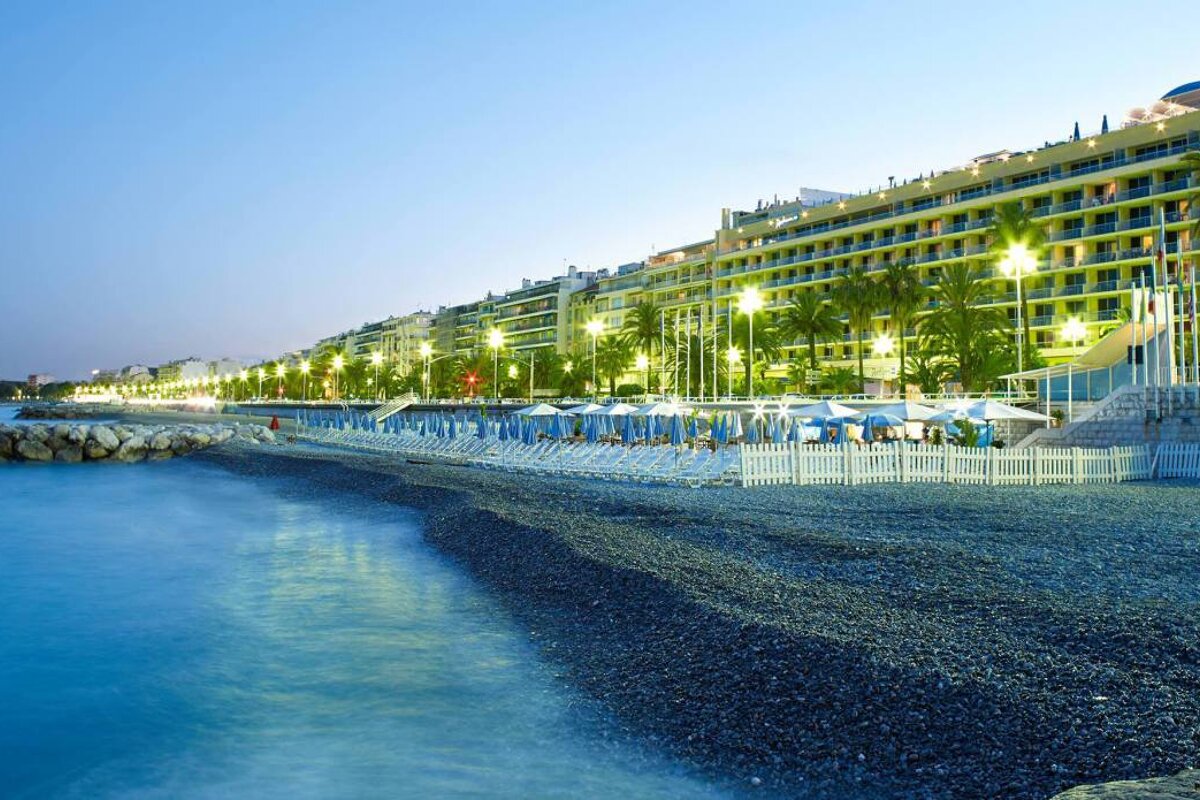 © Radisson Blu Hotel, Nice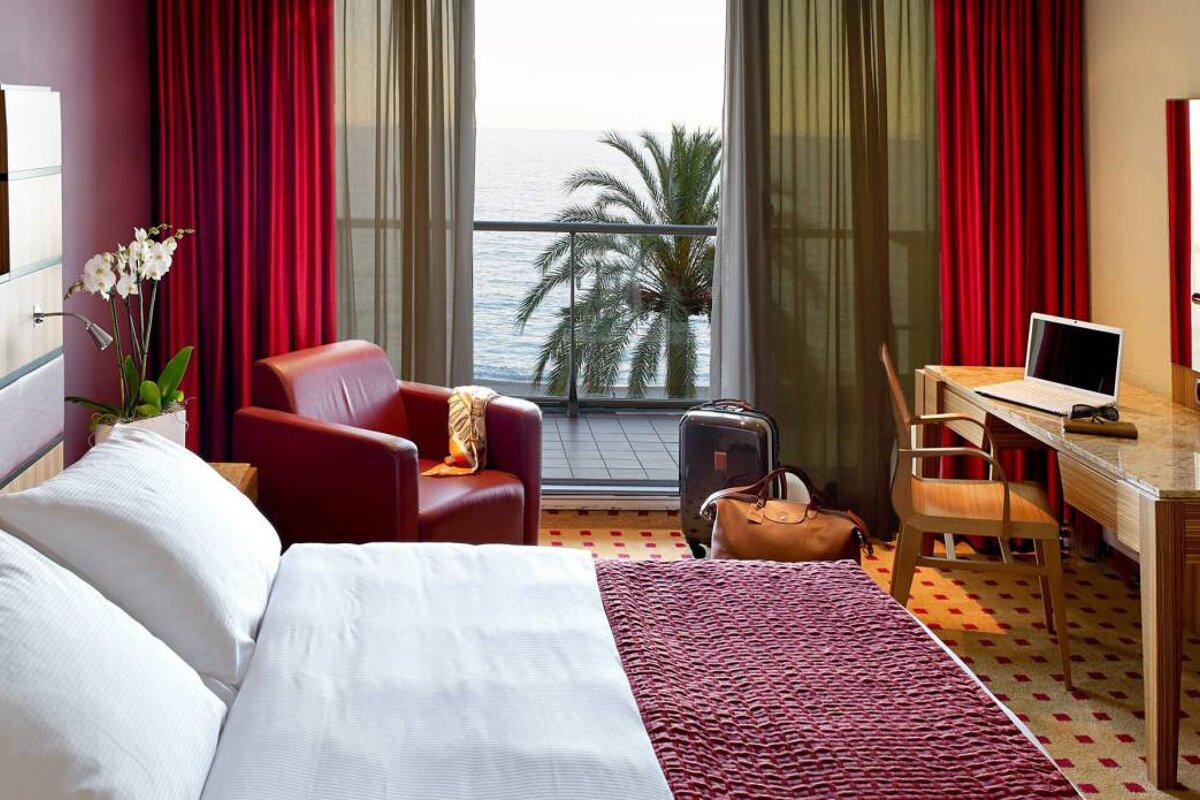 © Radisson Blu Hotel, Nice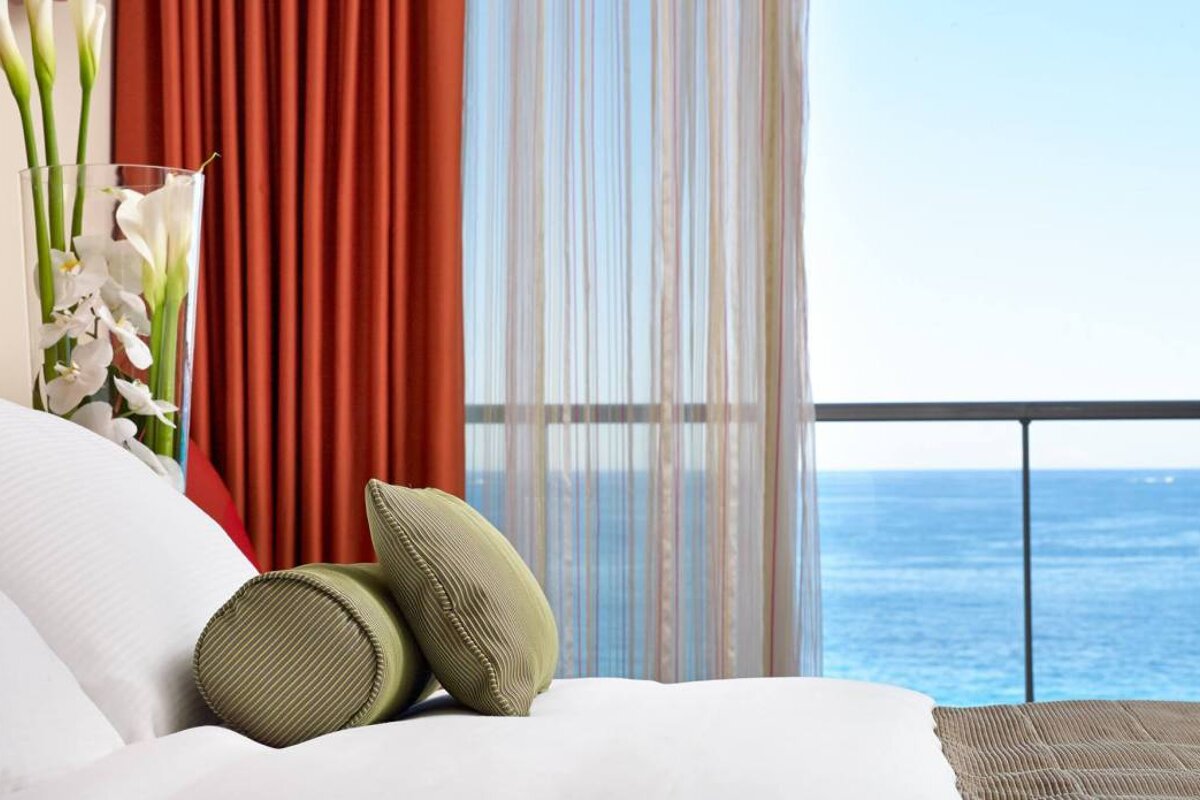 © Radisson Blu Hotel, Nice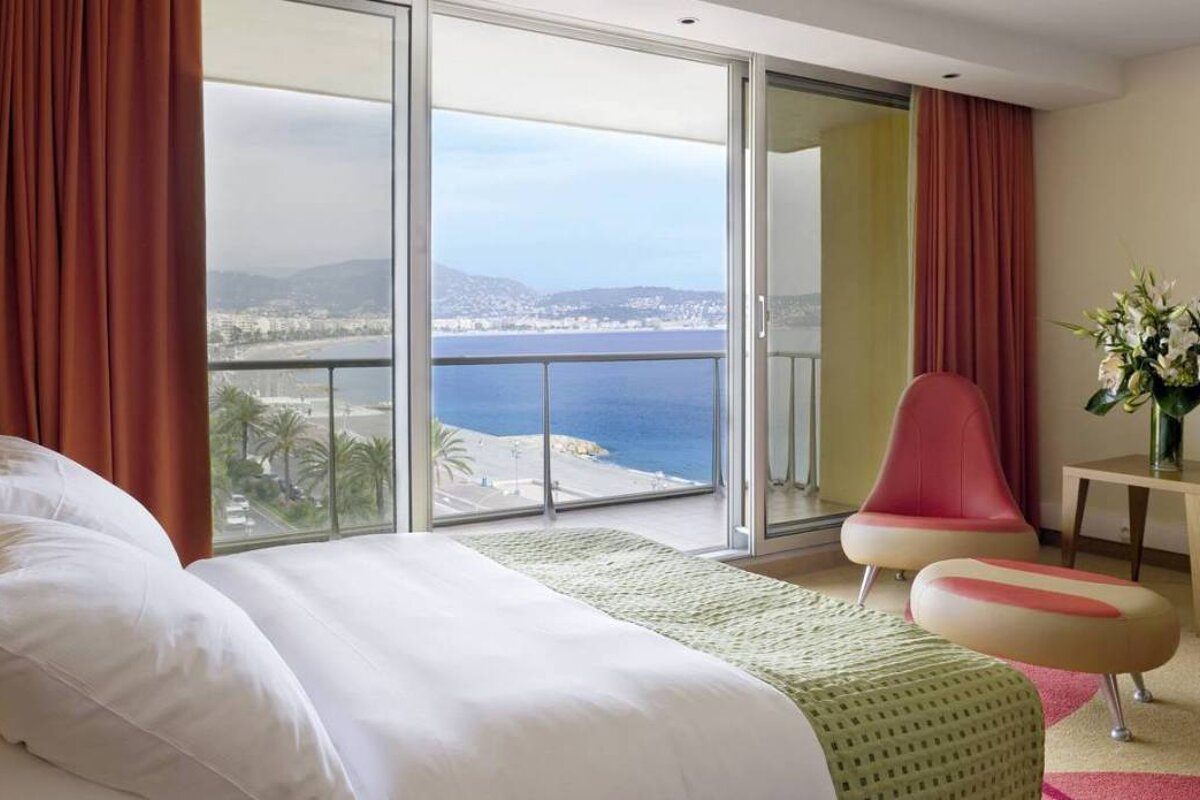 © Radisson Blu Hotel, Nice
© Radisson Blu Hotel, Nice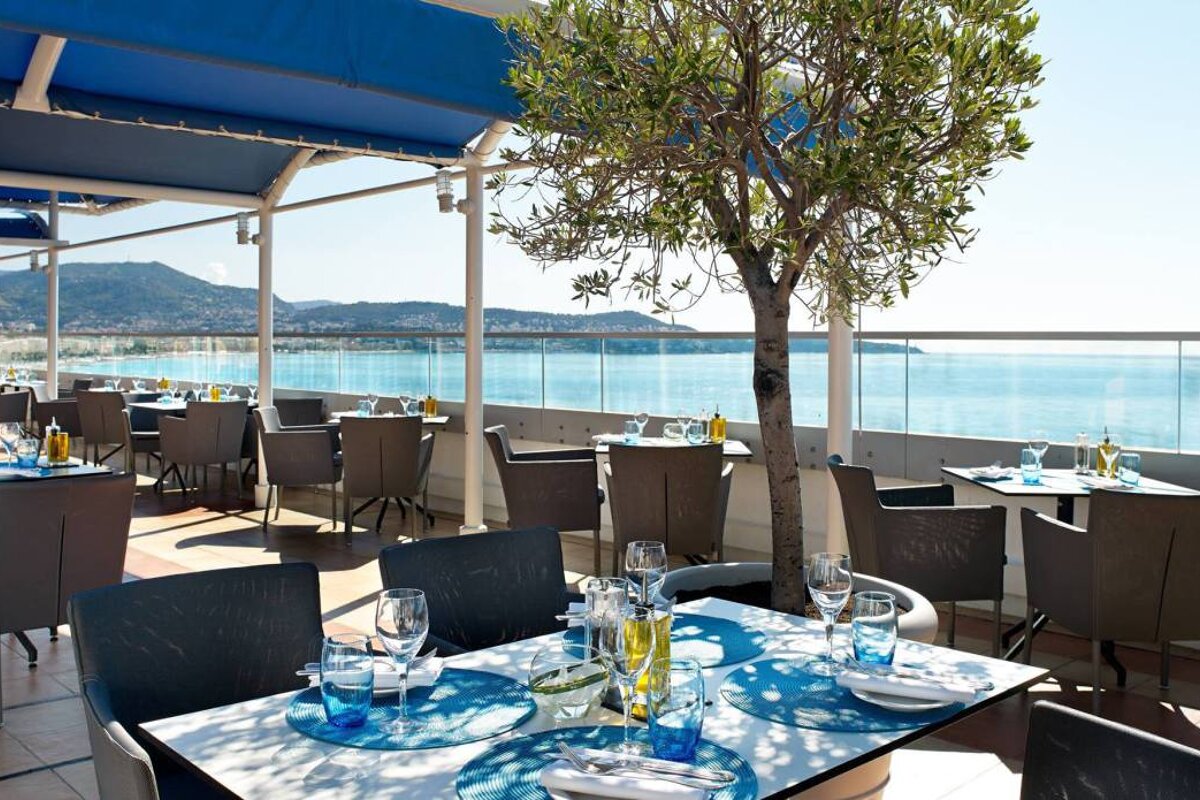 © Radisson Blu Hotel, Nice
Blu Hotel, Nice
Hotel boasts enviable seaside location offering a private beach access
With an ideal location on the famous Promenade des Anglais and by the shores of the French Riviera, this hotel is a perfect spot for a memorable holiday.
This top-notch establishement features 331 rooms and suites enabling guests to wake up to beautiful sea views.
In addition, this contemporary seven story hotel has several restaurants and bars and a large rooftop heated outdoor swimming pool offering panoramic views of the Mediterranean Sea. Guests also have access to a fitness centre and a solarium.
Reviews
4210 verified reviews by
"Very Good"
Good to know
"Rooms need regular maintenance"
"Very Good"
Good to know
"Parking should be cheaper"
"Good"
Good to know
"Fitness area can be optimized"
"The bar needs better service"
"Dining area could have been cleaner"
"Alcoholic drinks are not the best"
"Good"
Good to know
"Elevator in need of updating"
"Booking process should be better organized"
"Good"
Good to know
"Food is a bit overpriced"
"Shower can be a problem"
Worth knowing
It is worth the price to ask for a room with a sea view.
Who should go
This hotel is suitable for both corporate and leisure travellers.
The Neighbourhood
In addition to the hotel's awe-inspiring views in Nice, France, this accommodation also provides convenient access to romantic Old Town, including the Cours Saleya Flower Market and the Matisse and Chagall museums.
The Pool
The rooftop terrace features a heated outdoor swimming pool with deckchairs and umbrellas.
The Bar
The Lobby Bar offers a wide array of homemade cocktails including the signature drink "Luxury", a combination of strawberry liqueur, tequila and lemon juice.
The Pool Bar & Lounge, set on the rooftop in a cosy and intimate decor is ideal for a glass of wine or a homemade cocktail.
The Restaurant
Le Bleu Citron restaurant prepares modern gourmet French cuisine and features impeccable service. This restaurant boasts a menu with masterful cuisine, including regional dishes like shellfish risotto and salade Niçoise.
La Terrasse restaurant is the perfect spot for summer. Located on the rooftop terrace, this restaurant specialises in a delectable variety of grilled meats, fresh salads and pasta dishes and features an open-air kitchen and stunning sea views.
Visitor comments
"What a wonderful place to stay! The location was perfect - a quick bus ride to the old city. The staff was very friendly and professional and took care of any requests that we asked for. The concierges offered great recommendations from pharmacies to restaurants helping to make our stay stress free. The restaurant in the hotel was excellent. We ate breakfast each morning and had one dinner there and the food and service were superb. Overall, a great stay; we will be back." - Trip Advisor
"Radisson Blu is a great place to stay in Nice. Clean and spacious rooms, great water pressure in the shower, and comfortable beds. I would recommend upgrading to a sea view. Our balcony overlooked the ocean and was probably our favourite feature of this hotel. One note - it is not conveniently located to "Old Town" Nice. It is about a 20-30 minute walk, however, you can walk along the Oceanside promenade which is certainly not a bad way to make your way to dinner." - Trip Advisor
Check-in Time
Check-in Time: Guests can check-in at 15:00.
Check-out Time
Check-out Time: Guests must check-out by 12:00 unless they ask for a late check-out.
Child policy
The hotel provides cots and extra beds for free for all children under 12 years old.
Contact
Address
223 Promenade des Anglais
06200
Location
Nice Area, Nice