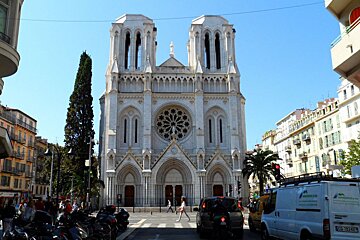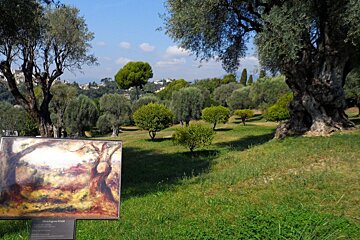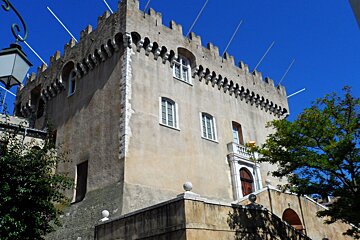 Cultural activities in Nice
Discover the top Nice cultural activities
Whatever you choose to do on your holiday you are sure to find a huge range of cultural activities across the Nice area. From museums to archaeological sites, live music or wine tastings, there is something for everyone in Nice. Check out the selection of things to do & see below for some holiday inspiration!
Archaeological Sites & Roman Ruins
Nice boasts a very long history, with the first settlement in the area established by the Greeks in the 4th century BC. You can visit the hill where they settled, the Colline du Chateau, or walk around the Cimiez Roman arenas located in a beautiful natural park.
Castles & Ruins
Around the city of Nice you can find castles and forts dating from the 16th century to the beginning of the 20th century. Many have been turned into hotels or administrative buildings, but can still be visited.
Caves & Rocks
Nice is surrounded by beautiful countryside and spectacular natural features such as the Gorges du Loup or the caves of Saint Cezaire and Baume Obscure, full of magnificent rock formations.
Cinema
If you want to catch the latest releases, Nice offers a few cinemas showing films in English version (look for the VOS sign). If it's more artsy films you're after, at the Cinematheque you can learn about world cinema heritage and history.
Cookery Schools & Courses
Fiestas, Fairs & Fetes
There are many village festivals around Nice where you can mingle with the locals, dance to traditional music and taste local specialities while learning more about the region's history and customs.
Houses & gardens
From the municipal botanical garden, to stunning villas or historical townhouses, Nice has a wide range of houses and gardens to visit.
Live Music
Nice is one of France's largest cities, so it comes as no surprise that it boasts one of the liveliest music scenes in the country. From the world-famous Nice Jazz Festival, to small pubs hosting live rock bands or nightclubs with some of the best DJs, Nice has something to suit all tastes.
Markets
Nice and the surrounding area have a whole host of markets where you can hunt a bargain, check out the local crafts and antiques, or buy regional produce. There are also a couple of night markets perfect for those balmy summer evenings.
Museums & Galleries
Nice has a wide range of museums and galleries to keep visitors entertained. From very important art collections, including those dedicated to artists that lived locally like Matisse, Renoir or Giuliano Mancini, to history museums and exhibitions dedicated to typical products like perfumes or gastronomy.
Religious Buildings
Nice has a very long history, featuring a whole host of religious buildings that are true masterpieces. There are ancient buildings like the charming 5th-century monastery of Lerins, Baroque wonders like the Misericorde Chapel, or gems such as the Rosaire Chapel designed by Matisse.
Theatres
Nice is a large city with a bustling cultural scene, so there is no shortage of theatres. Many of the shows are in French, but you can also head to a dance or circus performance, or try out Nice's Opera.
Wine tasting & vineyard tours in Nice
The region of Provence produces some of the best wines in the world. Take a tour around one of the beautiful vineyards in Nice. Taste the carefully made wines, learn more about them, the grapes and the wine making process whilst enjoying the wonderful vineyard scenery.