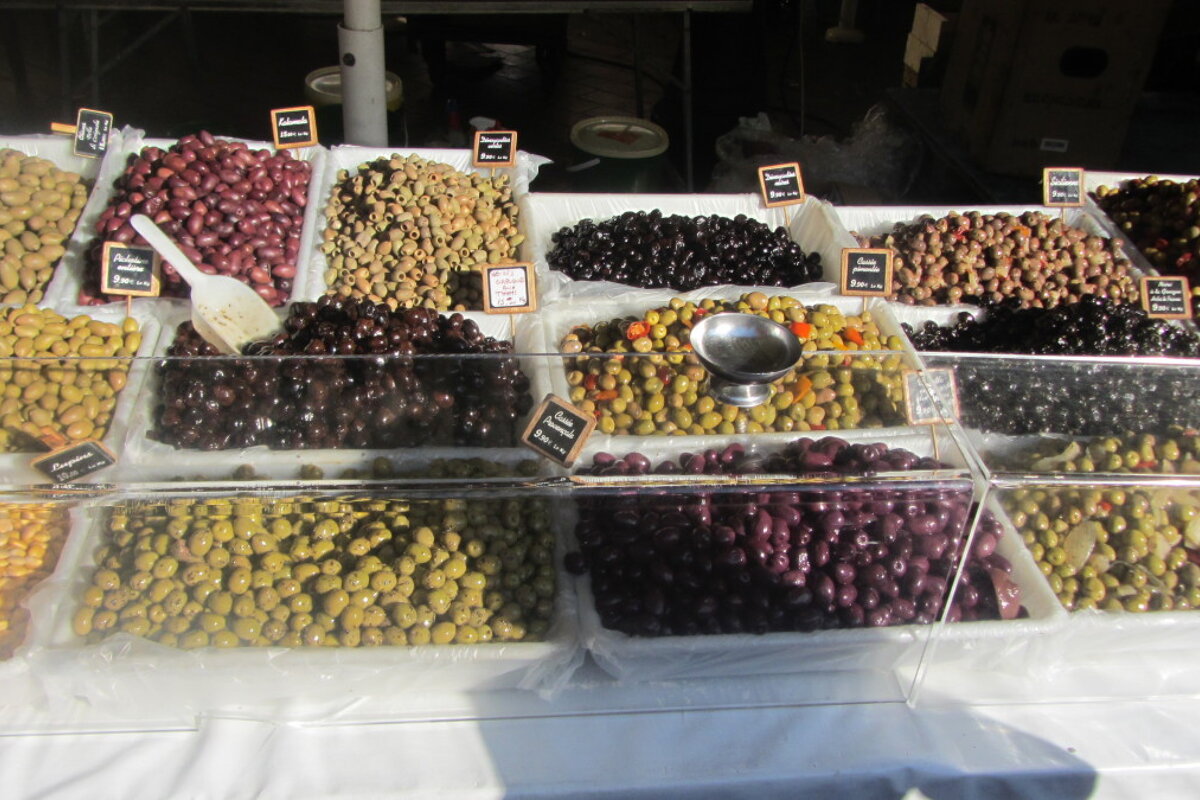 Olives of Nice
Held in great esteem, to the ancient Greeks, the olive tree was a gift from the gods
The Cailletier is a type of olive grown primarily in the Alpes-Maritimes region near Nice. It is best known under the name Niçoise, which signifies its curing method.
Niçoise olives are an important ingredient in the Niçoise salad. They can also be used for the production of delicious olive oils. Interestingly this particular type of olive is particularly susceptible to the olive fruit fly. For use in olive oil production, the harvest takes place in mid-November. However, table olives (for apero or a lunch time nibble!) can be harvested up until May. The fully ripe olives have "a dark colour that ranges from black brownish-purple to brownish-black".
Olive oil from Nice is made with Appellation d'Origine Contrôlée Cailletier olives, a variety grown specifically in the Alpes-Maritimes region. The olives are prepared naturally, with just water and sea salt before being pressed for their oil. Oils from Cailletier olives can be complex with flavours of almonds, artichoke leaves and citrus coming through. Over time, hints of hazelnut, hay and apple can be detected.