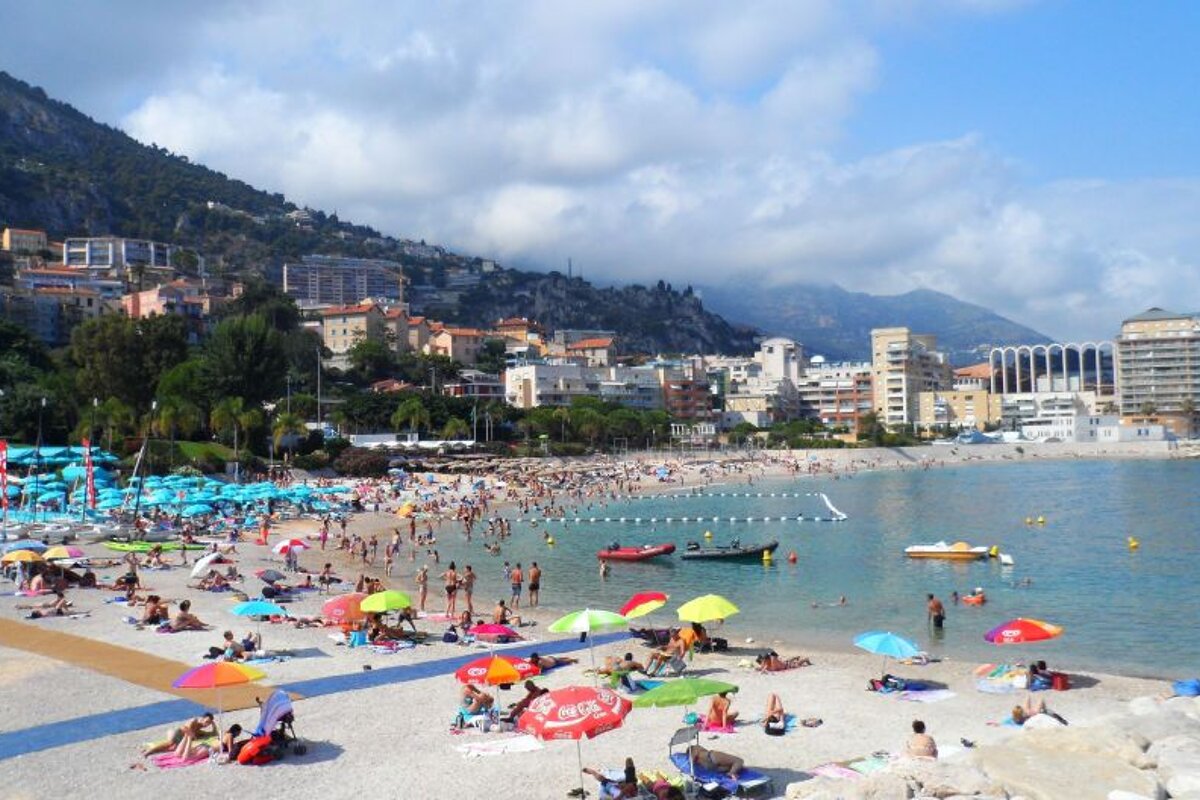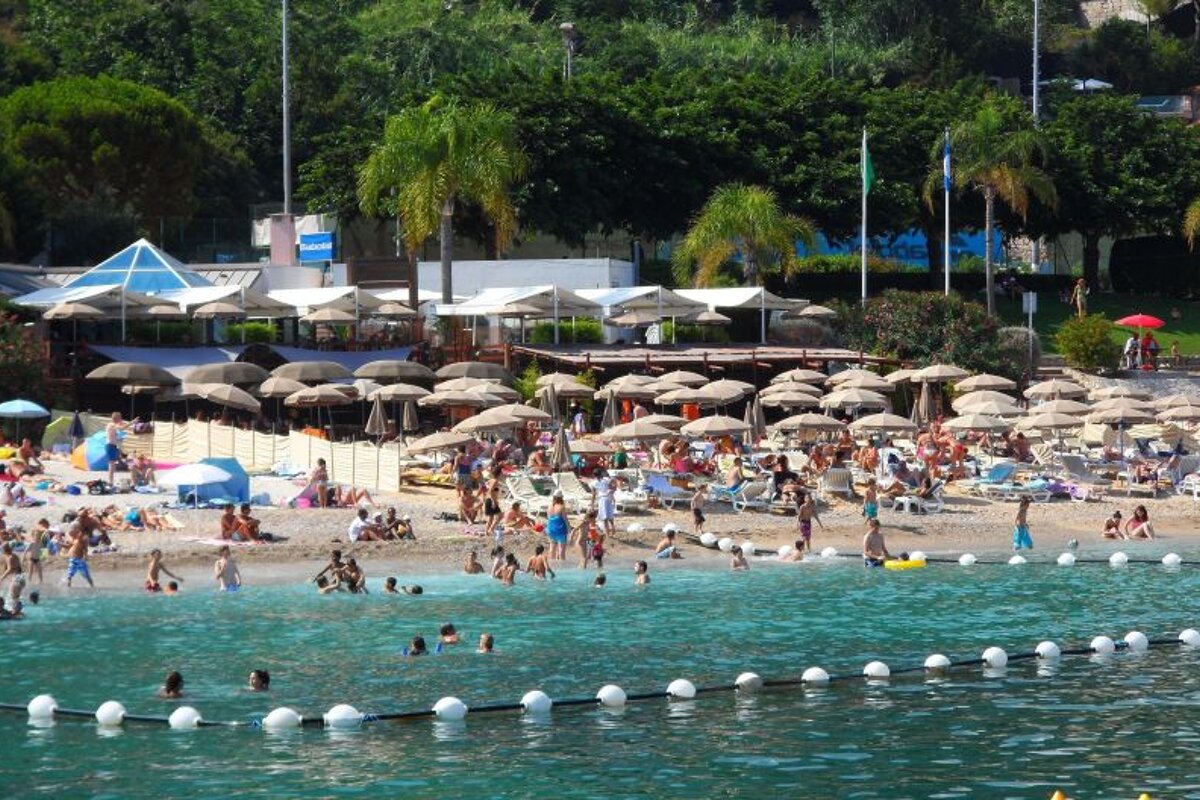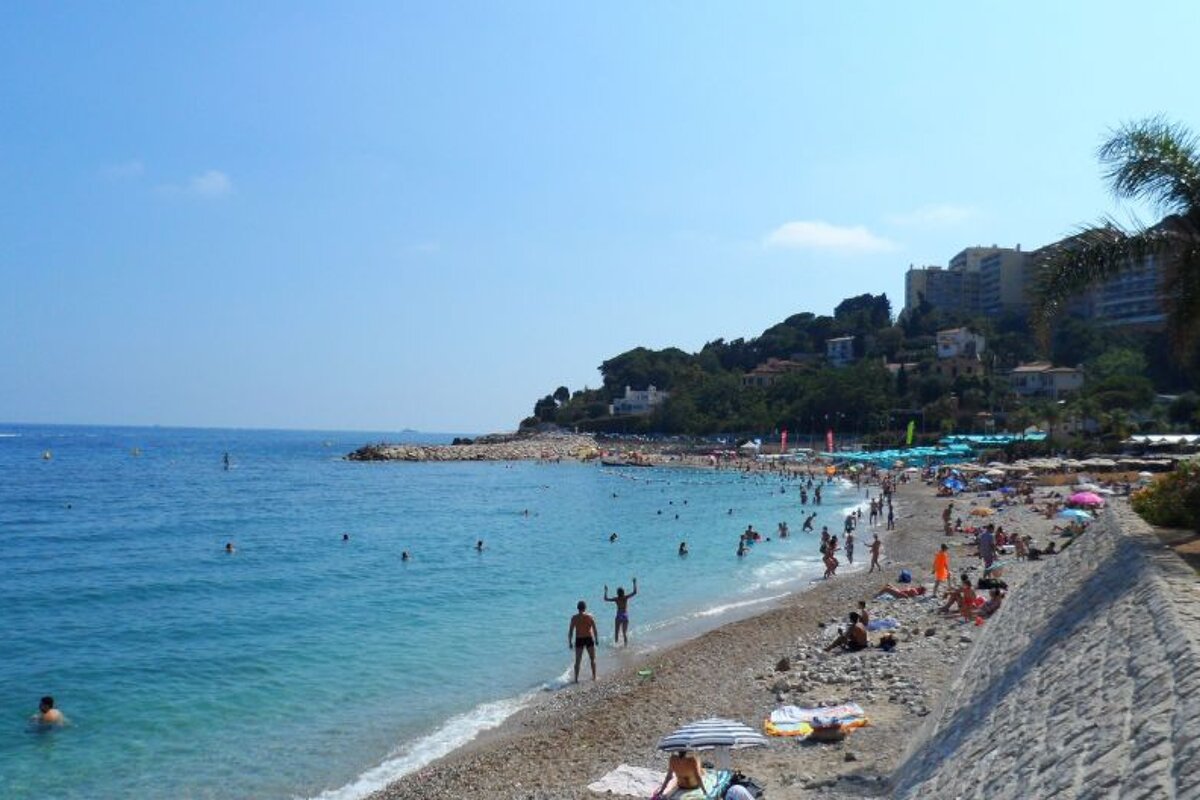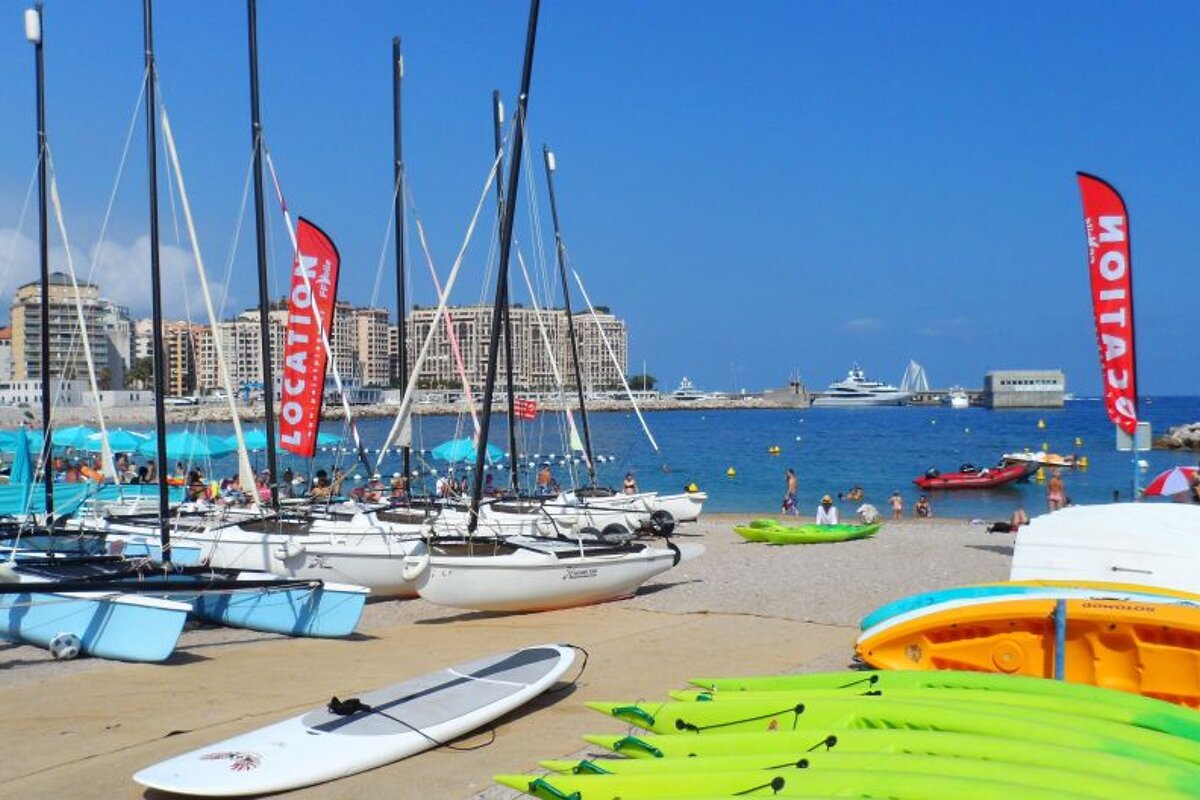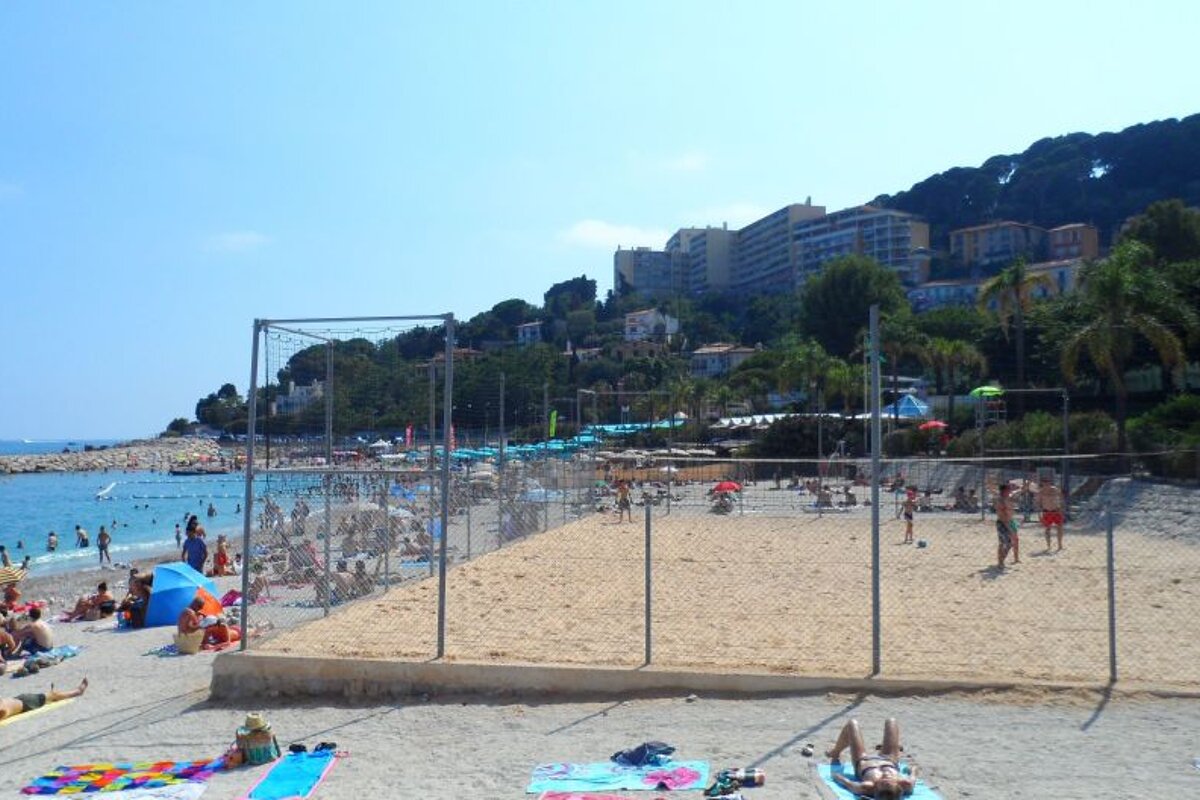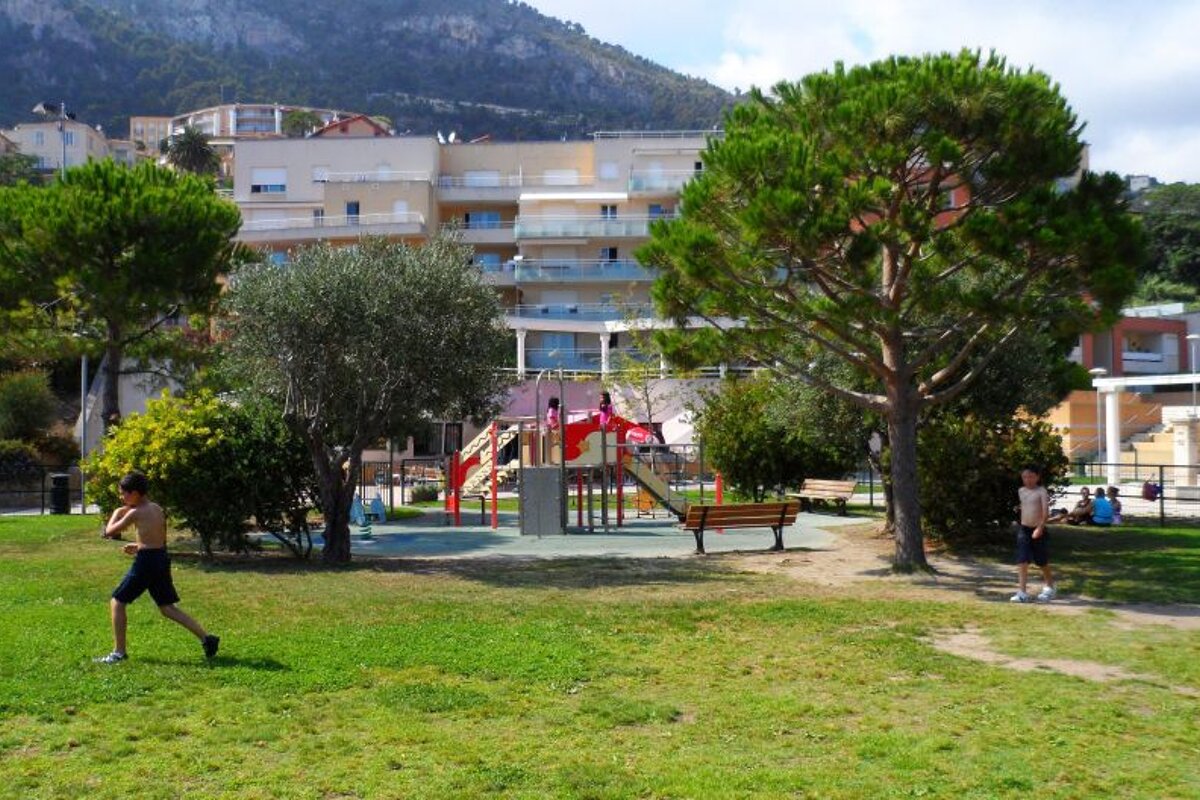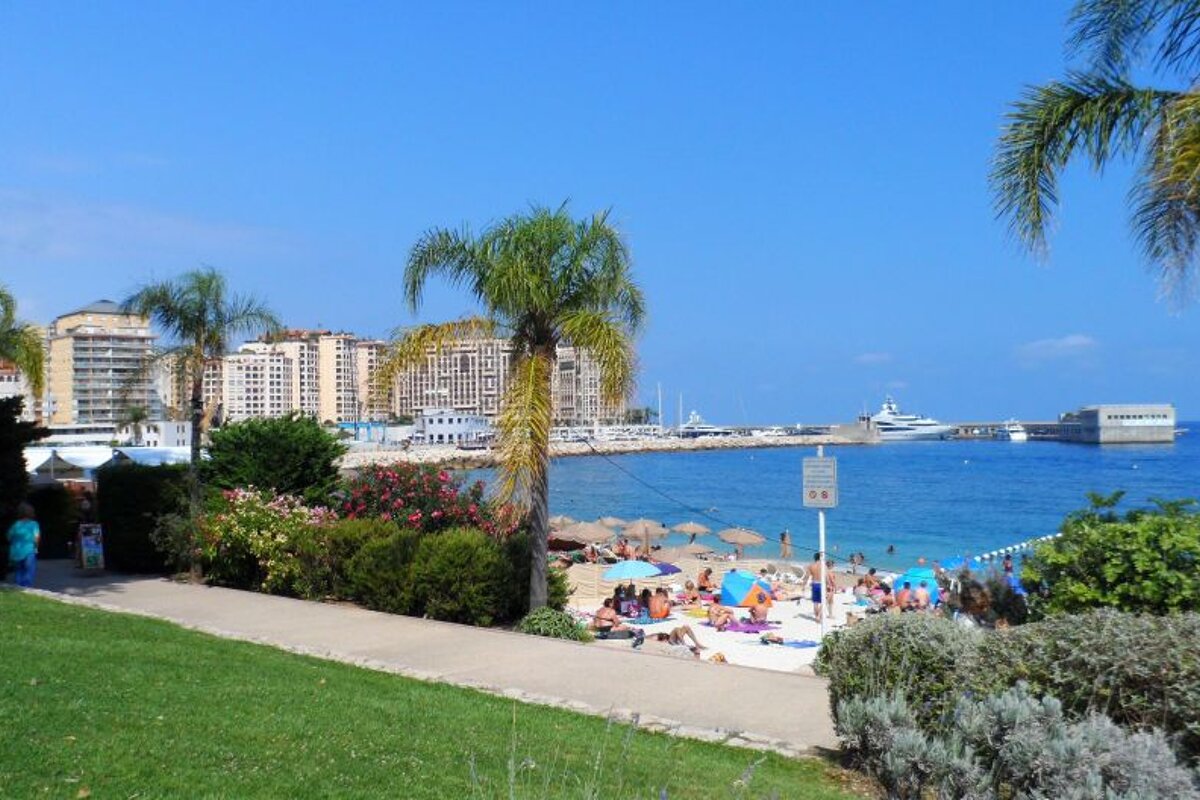 Plage Marquet Beach, Cap d'Ail
A popular beach close to the Monaco border
Plage Marquet is the most easterly of the Cap d'Ail beaches and is right on the border with Monaco.
It is the easiest of the Cap d'Ail beaches to access and therefore often the most popular/crowded during the busy times of the year.
If you come by car then you'll find plenty of parking right next to the beach, which makes it a popular option for families. There are ramps leading onto the sand, meaning that access is also easy for those using wheelchairs.
Beach Bars & Beachclubs in Nice
Plage Marquet has two restaurants with private beaches, both of which offer sunloungers/deckchairs to rent and have proper sand to offer a bit more comfort under your feet. You can also get snacks at the tennis club, or if you go for a stroll around the port you'll find another couple of cafés.
Setting & Location
Tucked into a crescent in between the Port of Cap d'Ail to the east and a rocky peninsula to the west.
Water Safety & Clarity
The water is calm and safe. The beach slopes gently down into the sea, perfect for paddling with children or just for a more dignified entry into the waves than the usual slip-and-scramble over hard stones. A good area for more cautious swimmers and watersports beginner, there are also lifeguards during the peak season.
Beach Quality
The beach here is mix of small pebbles & gritty sand.
Watersports Nearby
There are plenty of options for those who don't like to sit still for too long; tennis, volleyball, paddle boarding, surfing, kayaking… just ask at the Cercle Nautique at the western end of the beach. If you want to stretch your legs then Plage Marquet is also the starting point for the Sentier Littoral coastal footpath that runs all along Cap d'Ail.
A small park area directly behind the beach offers cool grass to lie on and a playground for children.
Directions
The quickest way to get here using public transport is to take the 100 bus that runs every 15 minutes or so between Nice and Menton, get off at Hotel de Ville in Cap d'Ail and head east for about 100 metres, take the small road "Avenue Winston Churchill" that is signposted for Pointe des Douaniers and Sentier Littoral. It bends round to the left and heads downhill, there is a flight of steps called "Escale de la Coquille" and at the bottom you'll find yourself right at the beach.
Location
Nice Region, Nice