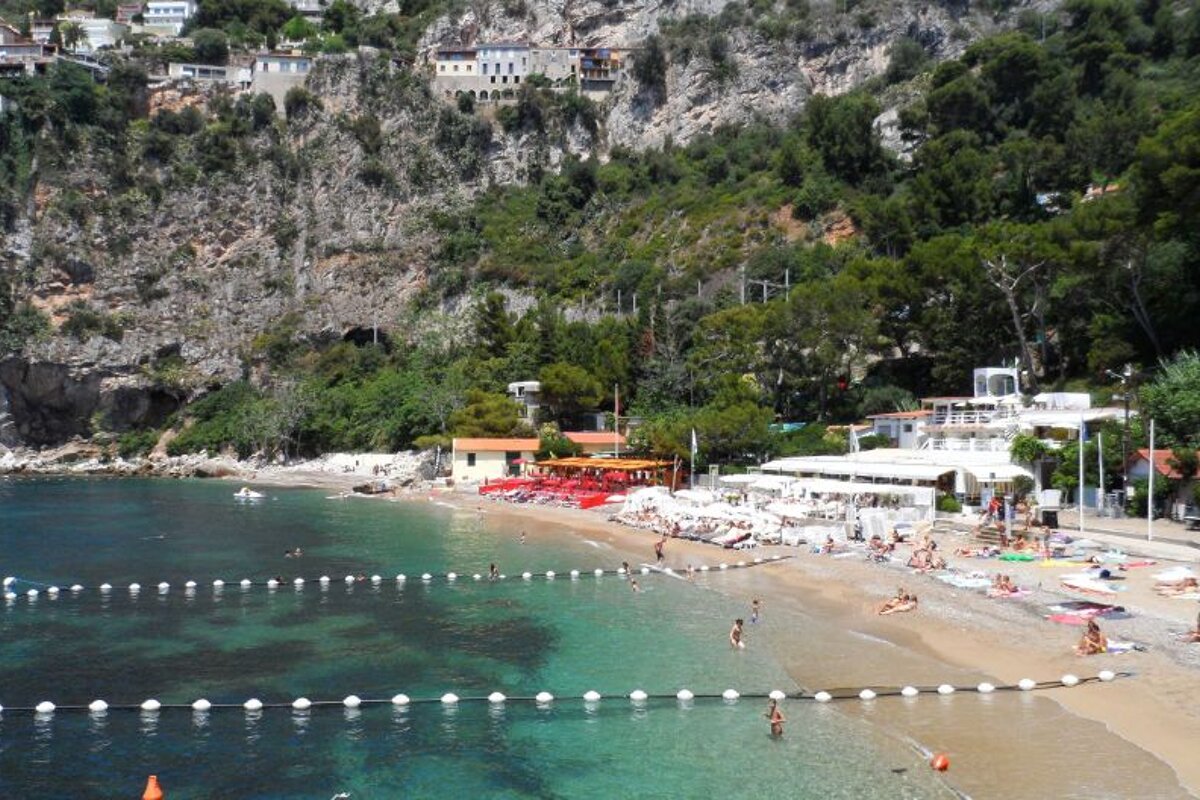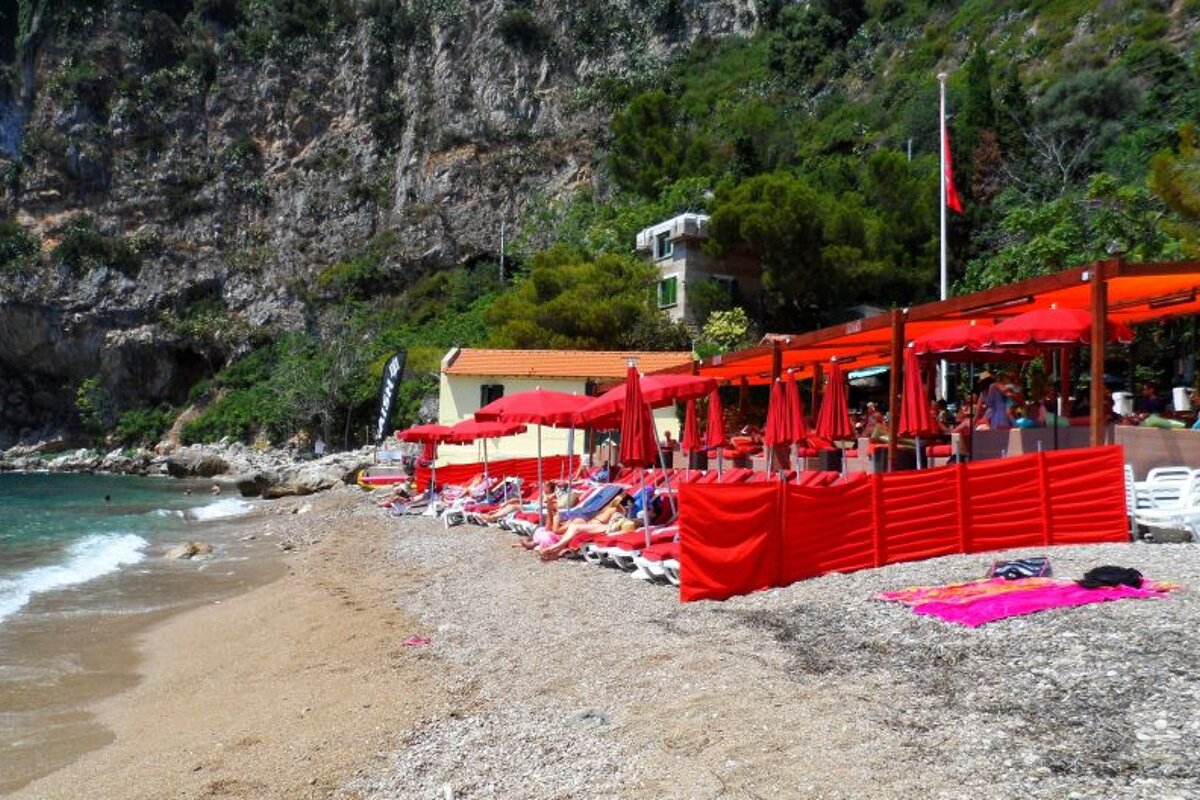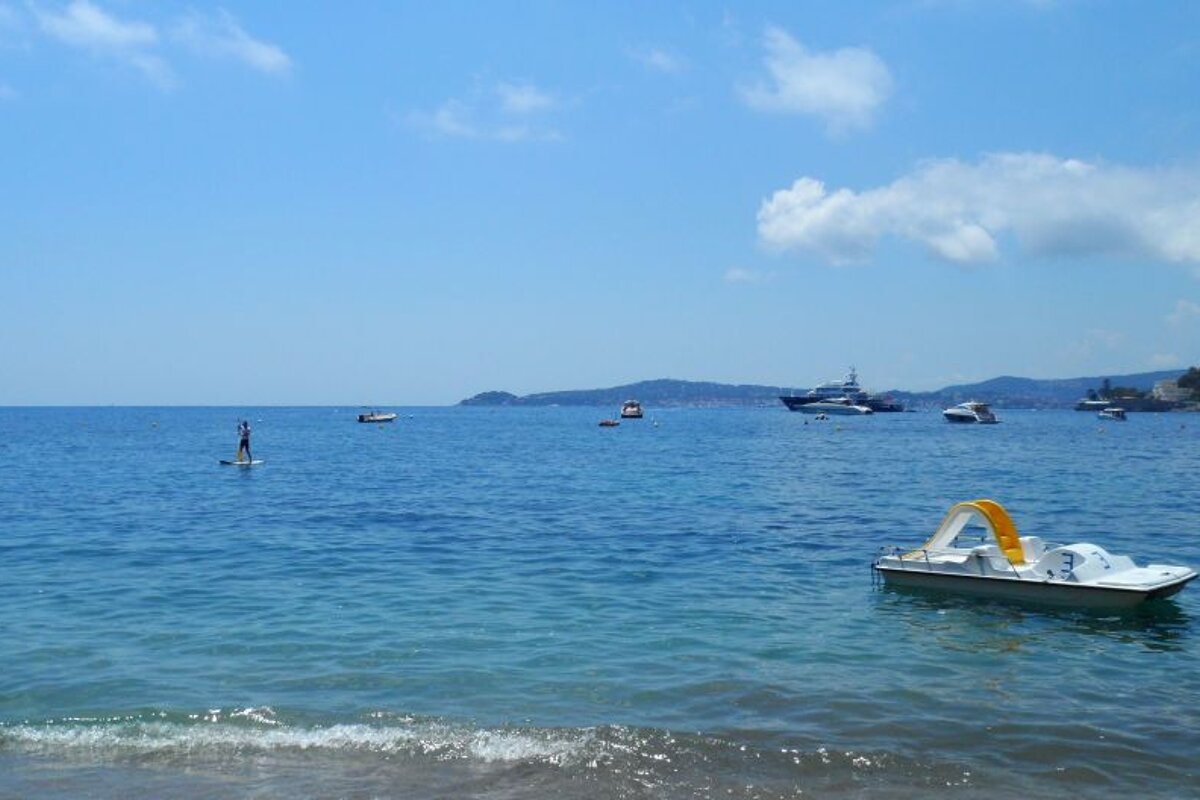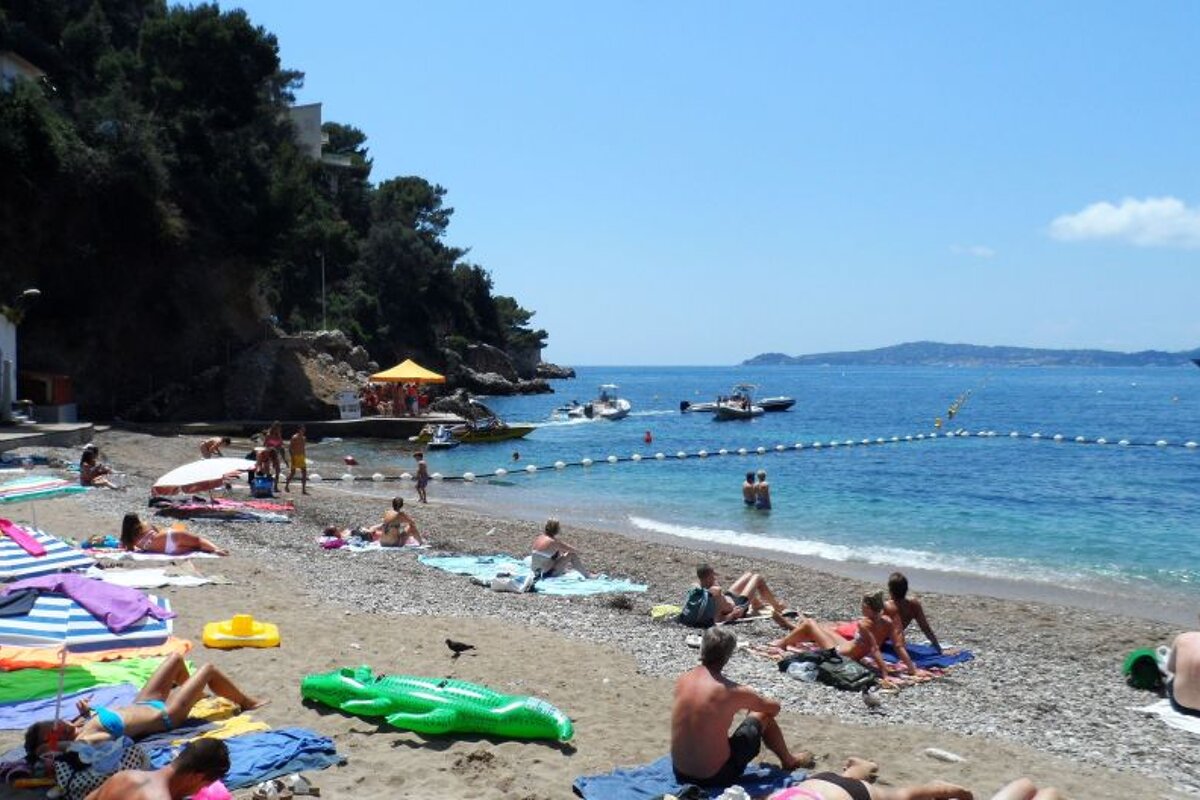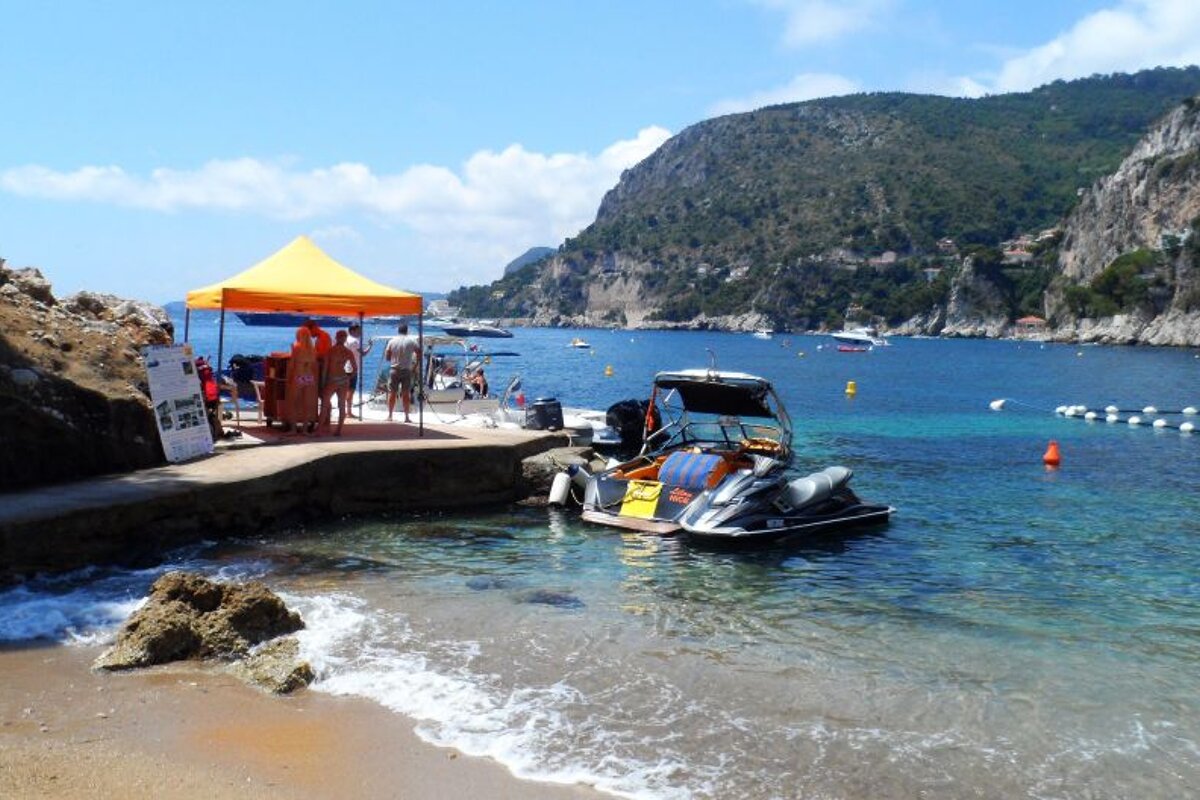 Plage Mala Beach, Cap d'Ail
A find pebbly beach with a safe swimming area
This is a small and secluded beach with two excellent restaurants and safe swimming. Plage Mala is a little haven.
The two staircases wind down through a cool fragrant forest of palm trees, yuccas and pine before coming out at either end of a crescent-shaped bay. Much of the beach is taken up with deckchairs and sun loungers from the two restaurants but there is still plenty of public beach available, with showers and toilets provided.
Neither of the restaurants are cheap, so if you are visiting "en famille" you may prefer to bring a picnic; there are no shops or snack bars within close distance. Both restaurants offer services such as sunbed rental, massage, boat-taxi (to bring you ashore if you arrive via boat), boutique, etc. Each one has a bar area where there are regular live music concerts.
There is no parking, access is via a lot of steps and hidden from view; but it rarely gets overcrowded.
Beach Bars & Beachclubs in Nice
If you want to treat yourself then nothing could be nicer than sitting in the shade of either La Reserve de la Mala or Eden Plage Mala with an ice cold glass of rosé and a plate of fresh seafood.
Setting & Location
This beach is within walking distance of Cap d'Ail town. Walkable from both the bus and train but due to the number of step to access the beach it is not advisable for pushchairs/wheelchairs/etc.
Water Safety & Clarity
The safe swimming zone is marked out with yellow floats and there is a smaller area marked out in white to keep children near to the shoreline. Beyond the swimming zone there is usually a small flotilla of yachts and speedboats bobbing peacefully in the bay. There is a lifeguard on duty during peak season.
Beach Quality
The pebbles get smaller and smaller towards the water until they are almost as smooth as sand.
Watersports Nearby
You can also hire pedalos (with a slide!) or try your hand at paddle boarding - this is a great place to find your balance as the water is so calm and you won't get any jet skis whizzing past.
Directions
The small bay is tucked away beneath the cliffs of Cap d'Ail; you can reach it via a short walk along the Sentier Littoral from the train station or from following the road down from Edmond's bus stop. Either way, there are a few(!) stairs to navigate, so leave the heavy cool-box and enormous inflatable crocodile at home.
Location
Nice Region, Nice