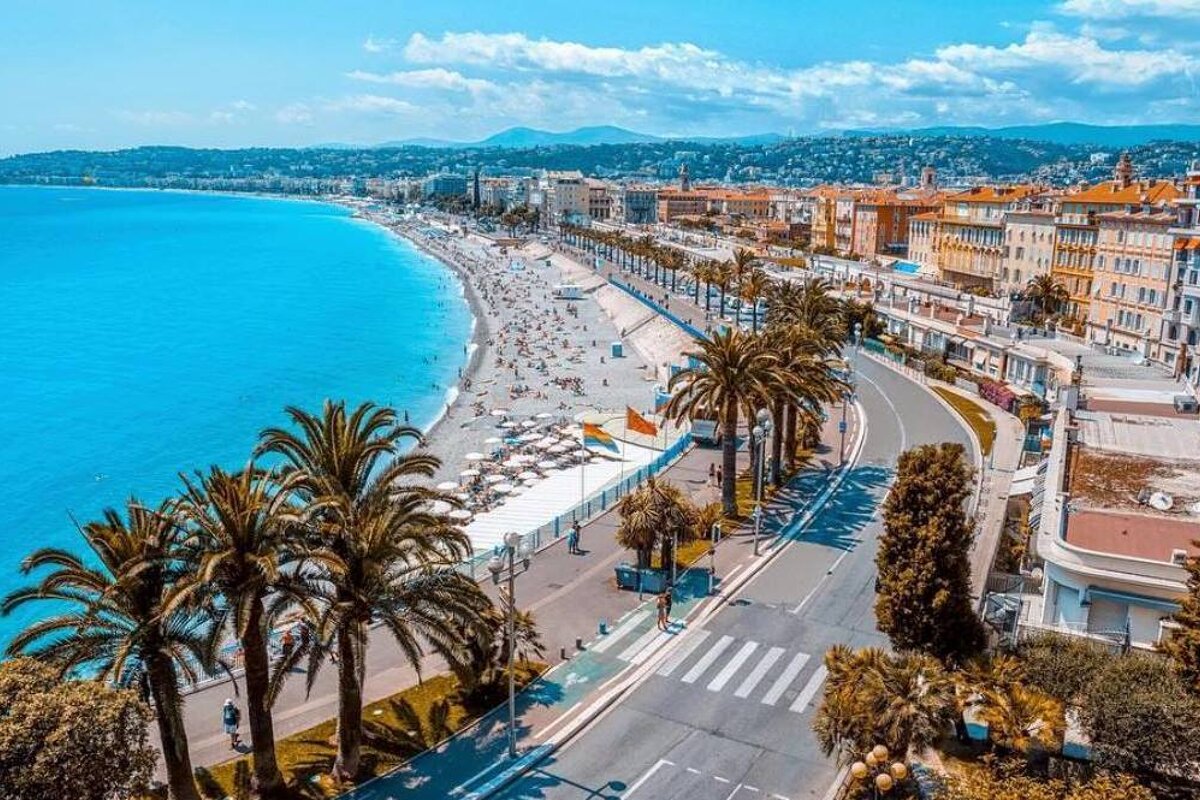 24 hours in Nice
The perfect city for a mini break on the French Riviera
If you've only got 24 hours in Nice and, let's face it, sometimes this happens when you're travelling, then we've prepared a jam-packed schedule so that you can make the most of a flying visit to this inspiring city on the French Riviera.
Since Nice is a constant buzz of activity regardless of the season, it helps to know what festivals and exhibitions are going to be on at the time of your visit. Check out our Events Calendar in advance to make sure you don't miss anything special.
Start with a good breakfast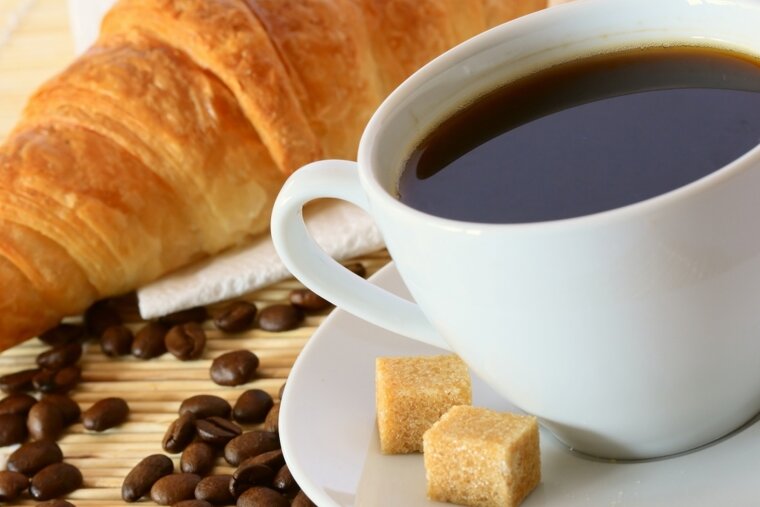 Forget a sleep-in and start your day nice and early. Not only will the city be less crowded, it is also a bit cooler, especially in the height of summer and therefore more pleasant. Ditch your hotel's continental breakfast and make a beeline towards the closest boulangerie instead. Indulge in anything from a butter or almond croissant to a pain-aux-raisins or some custard twirls whilst you enjoy a coffee and do a little people watching. You will find plenty of cafés and bakeries with little tables and chairs set out on a terrace for you to simply watch the world go by.
Browse the markets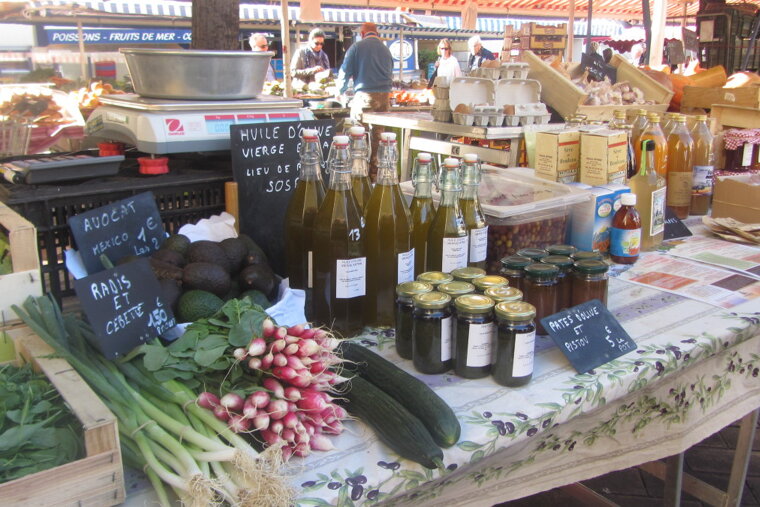 After breakfast, take a leisurely stroll through the flower market in the Cours Saleya, which is at the heart of the Old Town. The fresh produce, cheeses, olives, herbs, and the displays of flowers under the cute striped awnings makes for a veritable kaleidoscope of colours. Bursting with ambience and culinary inspiration, it usually puts everyone in a good mood for the day and the vibe is friendly. Whilst you are here it would be a shame if you missed out on trying some socca - a crispy chickpea flatbread which is a Niçois speciality at Chez Thérésa, which has had a presence in the market since the 1920s.
Although always pulsating with life, the only day you won't find flowers and food in the Cours Saleya is Monday, which is the day for the "marché à la brocante" or the antiques & flea market, where you can find everything from furniture, jewellery, books, vintage clothing, and other bric-a-brac. Even in the hot summer months the Cours Saleya never sleeps because, from 18:00 onwards, it transforms into a festive night craft market. Everything is either hand-made or painted by the artists themselves.
Combine exercise with some history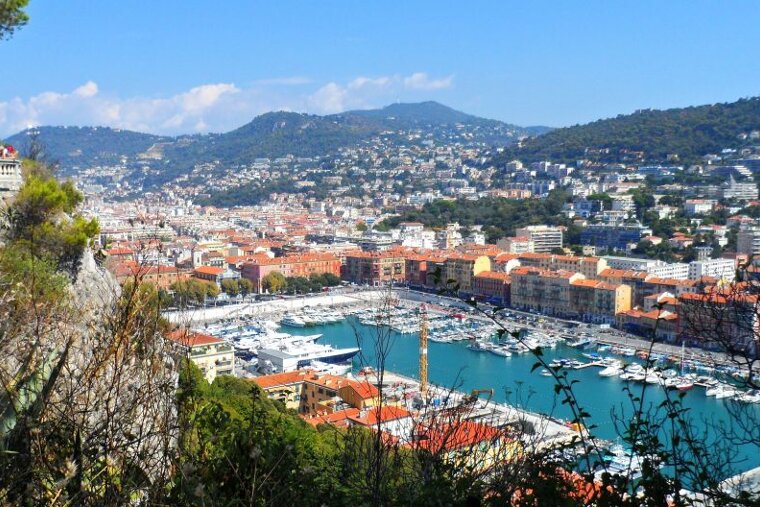 After browsing the markets, make your way up to the Parc du Chateau, also referred to as Castle Hill - which has the highest altitude in the old town at 92 metres above sea level. Here you'll find the ruins of the former Chateau de Nice and a lovely park with a children's playground. It is also home to one of the best lookout spots in Nice with beautiful views of the Promenade des Anglais and the port. Be warned, access is via a steep stairway and involves quite a bit of huffing and puffing. The good news is there is an elevator located at the bottom of the hill.
If you're outside and in the area, don't be startled by the cannon going off at noon. This daily tradition goes back to 1860 when a British colonel had the town of Nice fire a cannon every day as a signal to his wife to start preparing lunch. It is now a nice reminder for the locals to take a break and eat.
Time for lunch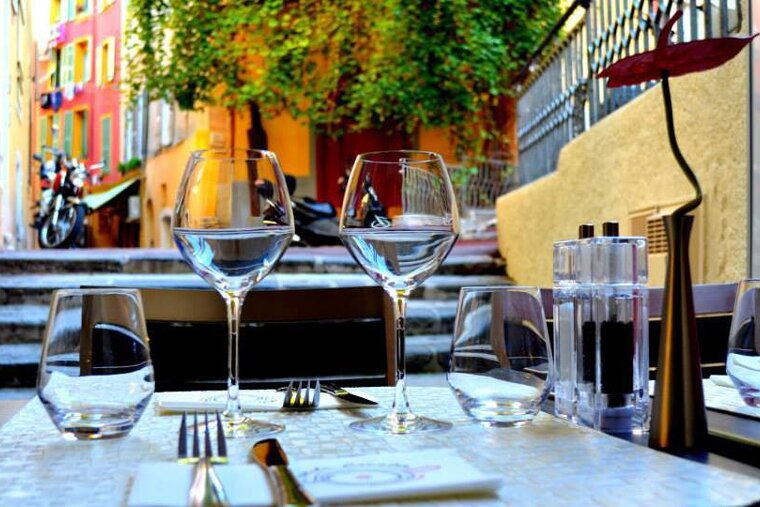 Once you've had your fill of the breathtaking views, you could leisurely stroll back down towards the old town and simply get lost in its narrow winding streets for a little while. The main streets are filled with charming little boutiques and cafés where you'd be tempted to stop and catch a bite but to make the most of your day, head out towards Place Garibaldi.
This outdoor square is made up of a unique combination of Baroque architecture from the 18th century. It was recently renovated to further accentuate the beauty of the buildings and includes some nice bars, cafés and shops which are popular amongst both locals and tourists. Behind Place Garibaldi is Place du Pins, a well-hidden local secret. A recently renovated area, it draws a trendy young crowd with its selection of bars, tapas restaurants and boutiques. This part of the town also referred to as "Le Petit Marais" is the most gay-friendly area in Nice and maintains a permanent family-friendly and festive atmosphere.
Enjoy a bit of art & culture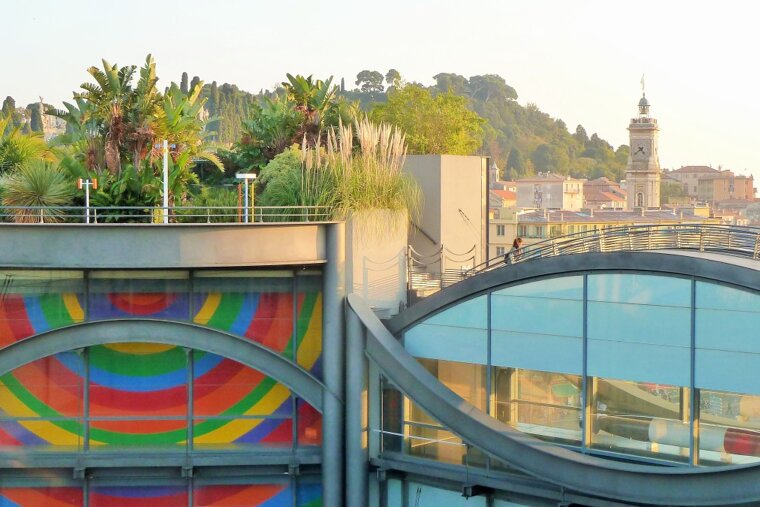 With its selection of avant-garde exhibits and a permanent collection, the Museum of Modern and Contemporary Art is just around the corner and definitely worth a visit if you like modern art. Alternatively, the Chagall and Matisse Museums offer some excellent collections and are in the lovely leafy neighbourhood of Cimiez. This area is known for the splendid Belle Epoque architecture, its Roman ruins and its famous residents, Henri Matisse and Queen Victoria. You can reach Cimiez by taking the local bus number 15 from Nice or take the lovely stroll uphill from the train station. It is not a strenuous walk and should take you about 20 minutes, taking you past some wonderful buildings and gardens.
Hit the beach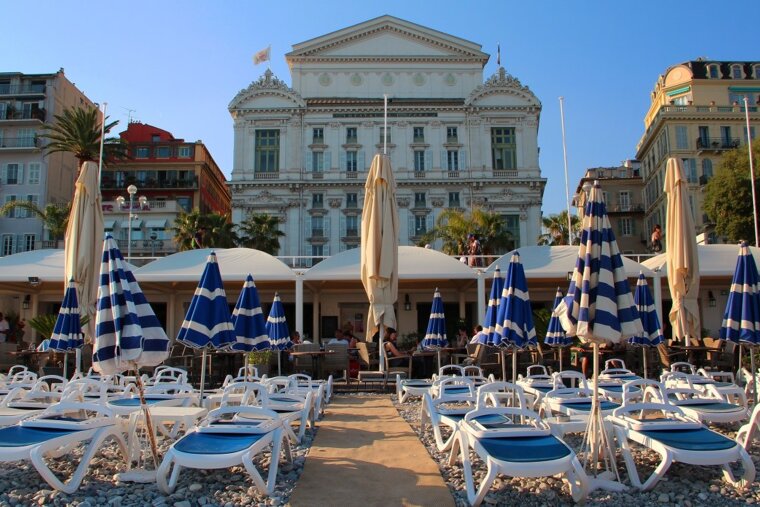 After an afternoon of art appreciation, a stroll along the famed Promenade des Anglais is just the ticket. Perhaps rent some skates or a bike and cycle the length of the Prom. You could even catch a breather by stopping for a refreshing cocktail at one of the many canopied beach clubs. If you held out on dessert at lunchtime then you absolutely must not forget to get a gelato at either Fennochio or Gelateria Azzurro. The latter actually makes its own wafer cones and they both offer some very unique flavours, Jasmine, Vanilla & Pink Pepper or Creme Brulée to name just a few.
Apéro & fine dining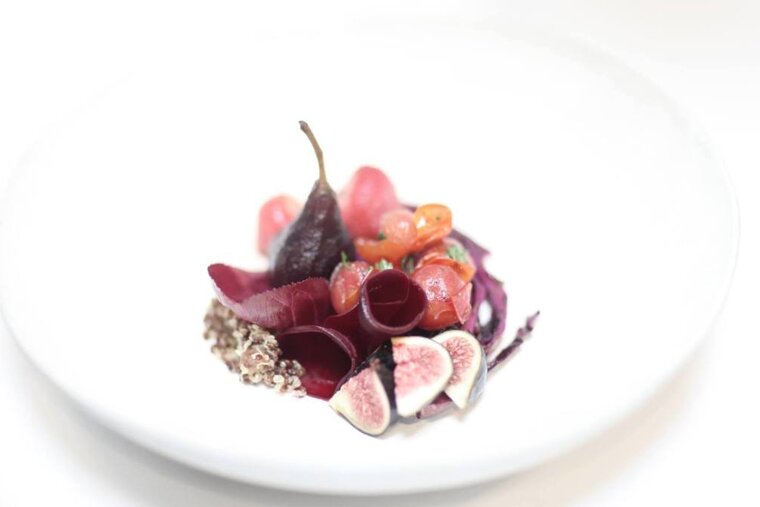 Apéro or evening drinks are so popular in Nice with lots of bars offering terraces and great views to pass the time until dinner time rolls around. You might enjoy Place du Pins or the Old Town as the vibes in both these areas remain as vibrant at night as they are in the daytime. Depending on what you are in the mood for you will be spoilt for choice when it comes to picking your restaurant. In the Old Town, we absolutely love La Rossettisserie. Known to have an uncomplicated menu with arguably the best meat in town (think tender and melt-in-your-mouth), this is a great place to sample some simple Provençal dishes at a reasonable price. If you opt for Place du Pins, though, there are plenty of restaurants to choose from, including the nearby Michelin-starred restaurant Jan, another firm favourite.
More inspiration...
The list of things to see and things to do in the city of Nice is endless. Plan your day well and make the most of this cosmopolitan seaside city.