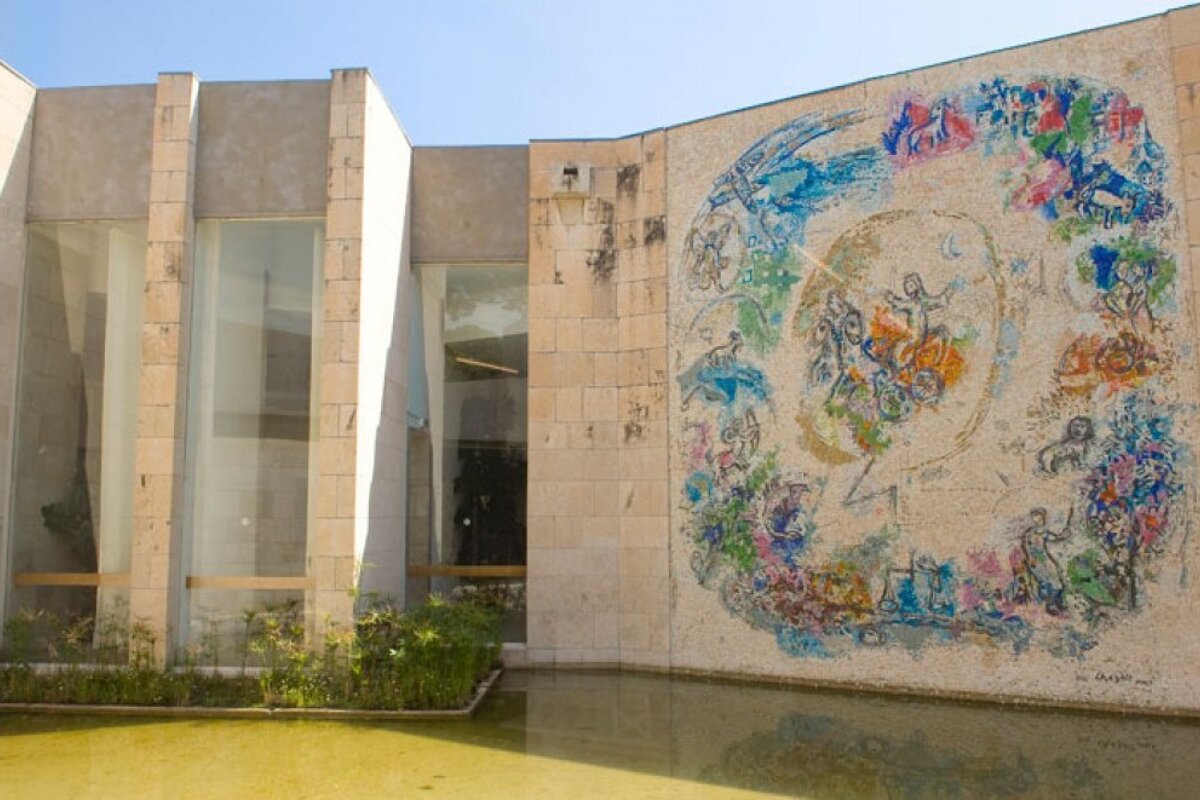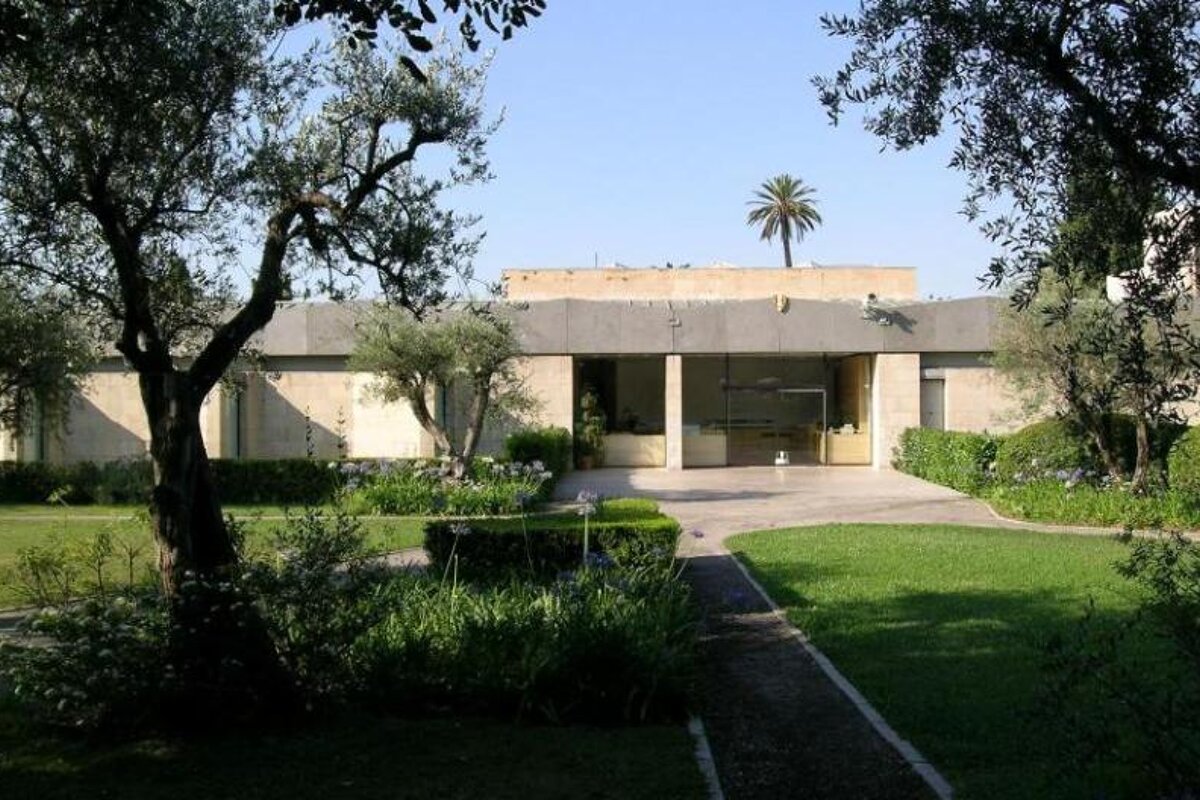 © Musée National Marc Chagall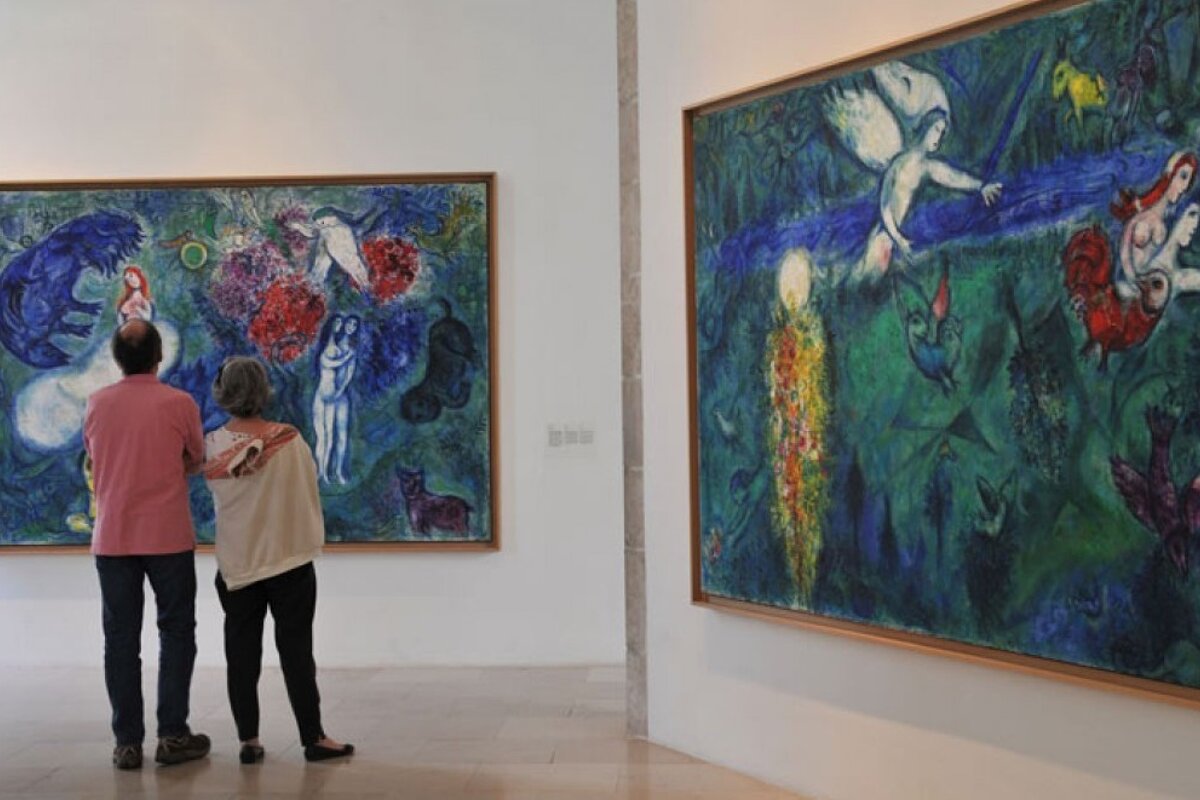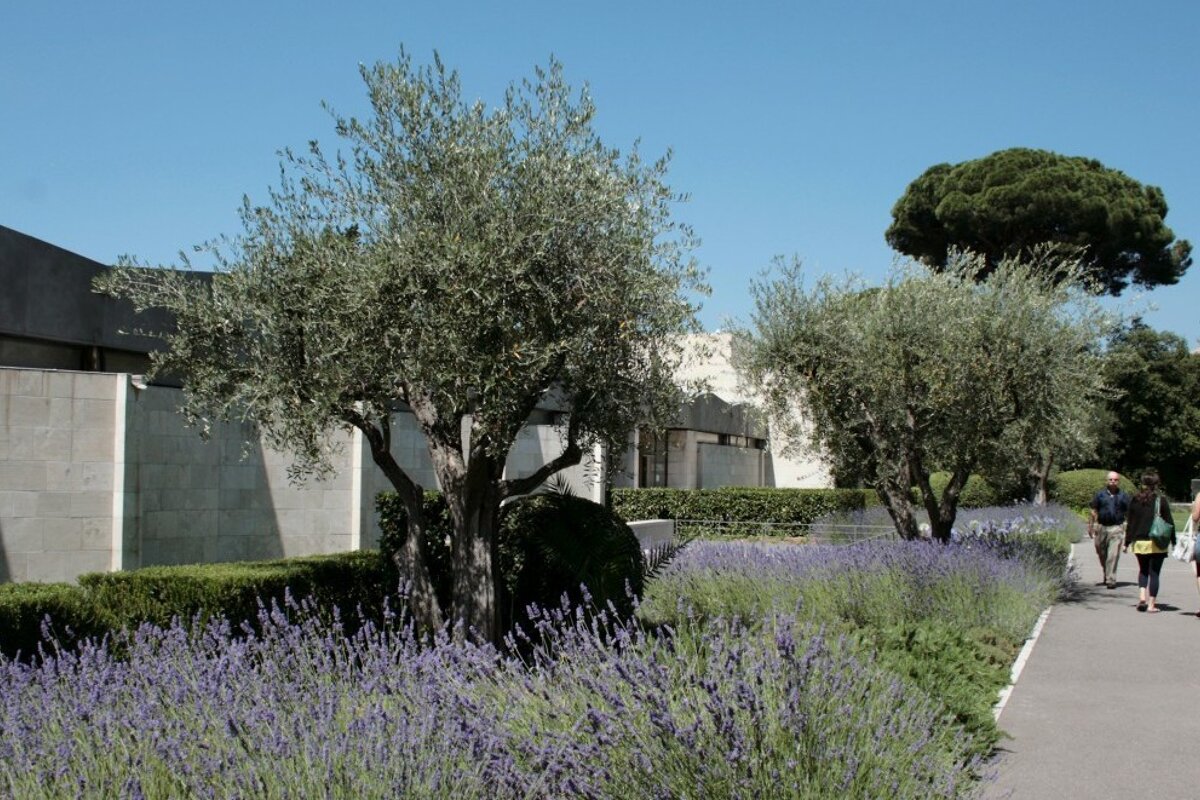 Marc Chagall National Museum, Nice
Largest collection of works by this Russian painter
Housing the largest collection of the Russian painter, Marc Chagall, the Chagall museum is one of Nice's top attractions.
In 1969, the French Minister of Culture André Malraux decided to have a museum built to house Chagall's works after he donated them to the French State. Its construction began in 1970 over a vast plot of land that the City of Nice gave for the project and which was then occupied by the ruins of a villa from the turn of the century.
Chagall participated in the project, asking for an auditorium and decorating the building with stained-glass windows and mosaics. He attended the opening celebration in 1973. The building was designed by architect André Hermant, following the instructions of Chagall who wanted a "home", a spiritual abode for his biblical works. The understated building is surrounded by a Mediterranean garden and a pool that reflects Chagall's mosaic.
The artist was known for his figurative paintings and has been heralded as a pioneer of modern art. Influenced by his upbringing in Belarus and his Jewish religion, his painting are full of vibrant colours and often feature biblical scenes and whimsical images.
The museum holds paintings, mosaics, stained glass windows, sketches and lithographs. The main piece are Chagall's 12 paintings illustrating Genesis and Exodus, presented on 12 walls in a three diamond layout. There are also 105 engravings based on biblical stories, as well as sculptures.
Worth knowing
Audioguides are free and highly recommended. Available in English, French, German, Italian, Russian, Japanese and Chinese.
Visitor comments
"Impressive paintings, a very well guiding audio tour. Nice and spacious, balanced exhibition. Whether you like Marc Chagall is of course a personal choice, but I think there will be very few people not touched by these beautiful, colourful, meaningful and symbolic paintings. Go for lunch or coffee there before or after, very nice as well. Shop offers a lot of choice." - Trip Advisor
"We went there not expecting anything outstanding but found it to be wonderful. Excellent ,well priced lunch in the courtyard and a most enjoyable viewing experience with headphone provided. Just the right size of gallery , not overwhelming. I highly recommend it." - Trip Advisor
"Absolutely loved it, a definite must for everyone! The paintings were so colourful and the commentary explained them so well. It was amazing to see how Chagall had a hand in everything with the lighting, placement of his paintings. Everything flows so well." - Trip Advisor
When to come
Open 10:00-17:00 from November to April; 10:00-18:00 May to October. Closed on Tuesdays, January 1st, May 1st and December 25th.
How to get passes
Full rate €9, reduced rate €7, groups rate €7.50, including access to the permanent collection (groups of 10 or more). Free for visitors under 26 (EU citizens or visitors with EU visas and long residence in EU) and every first Sunday of the month.
Contact
Address
Avenue du Docteur Ménard
06000
Location
Nice Area, Nice