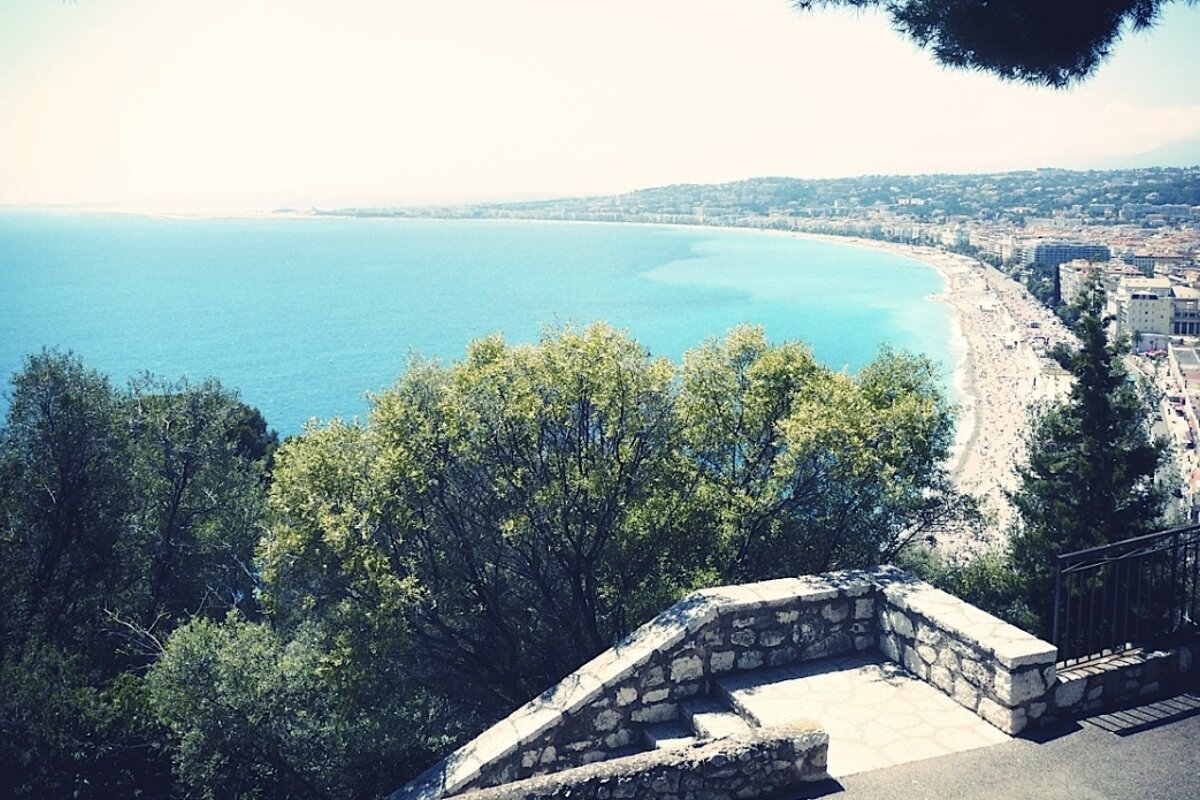 Colline du Chateau, Nice
Fantastic views from this hill first settled by the ancient Greeks
Named Castle Hill in French, the ancient Greeks first chose to settle on this site several millennia ago.
The castle was built in Medieval times but was taken down completely at the command of Louis XIV in 1706. A park was created here in 1829 and has since been expanded to produce a great space for all the family, wth paths, children's play areas, toilets, restaurants and gift shops. It's a popular spot for visitors and locals alike.
It is easily accessible from the old town via a lift (or steps if you'd like to enjoy a picturesque walk). The views from the top are wonderful.
Visitor comments
"A must do experience when in town. It looks impressive from the promenade below and although it's quite a climb it's not to difficult and there are areas to take a rest. The views from the top are stunning, you can look over the whole of nice and the Bay Area. There is a pretty spectacular waterfall as well." - Trip Advisor
"This is a wonderful way to take a break from the hubbub of old Nice and literally rise above it! Take the elevator or take the hike, and treat yourself to gorgeous views and a serene hilltop park that is great for a picnic on a sunny day on the Riviera. Then walk back down through the hillside streets of la vieille Ville and see the kids playing and notice all the obscure churches and convents built right into the hill. Wonderful!" - Trip Advisor
"Climbing up the stairs is totally worth it, even on a hot summer day. On top you get rewarded with a view over the ocean, city and harbour. You find small shops, a nice playground, lots of green and trees with remains of the old castle all around you. Learn about the history from the multiple tables or just relax on a park bench and enjoy the view." - Trip Advisor
When to come
Open from 08:30 and 18:00 between October and March, and from 08:30 to 20:00 between April and September.
Contact
Address
Rue des Ponchettes - 06300
Location
Nice Area, Nice