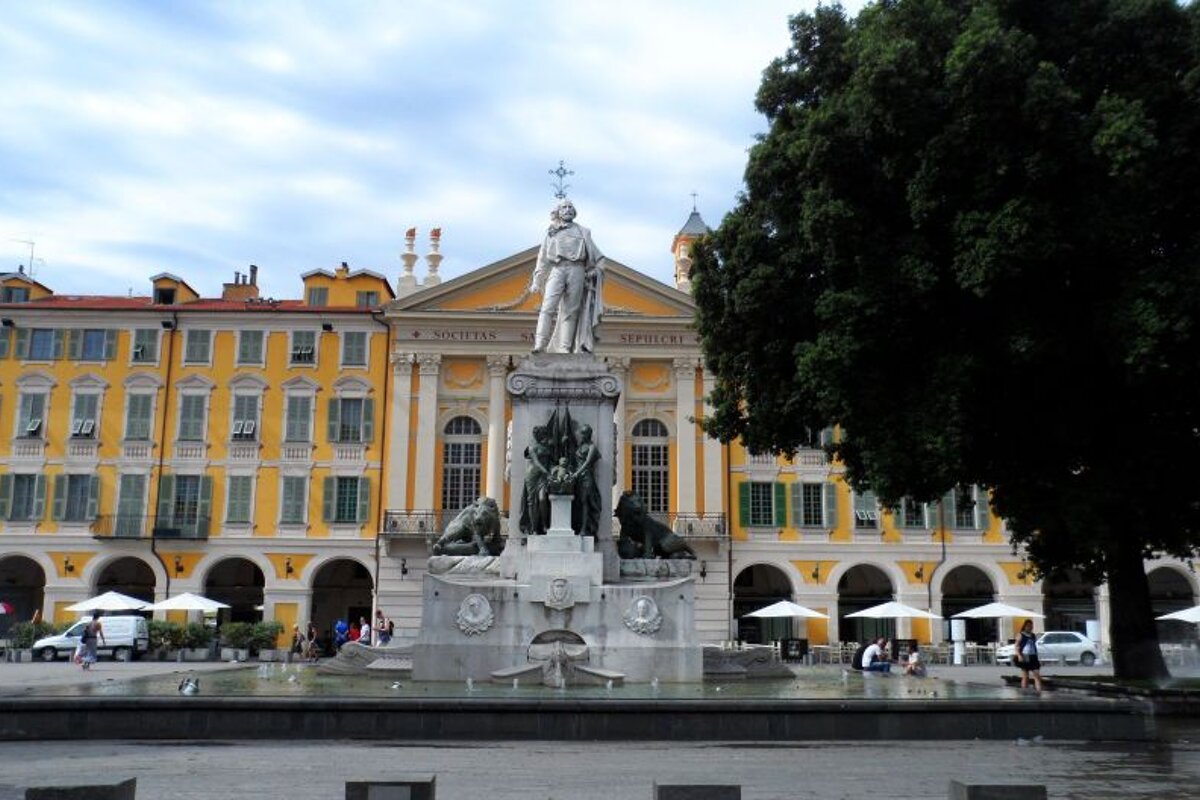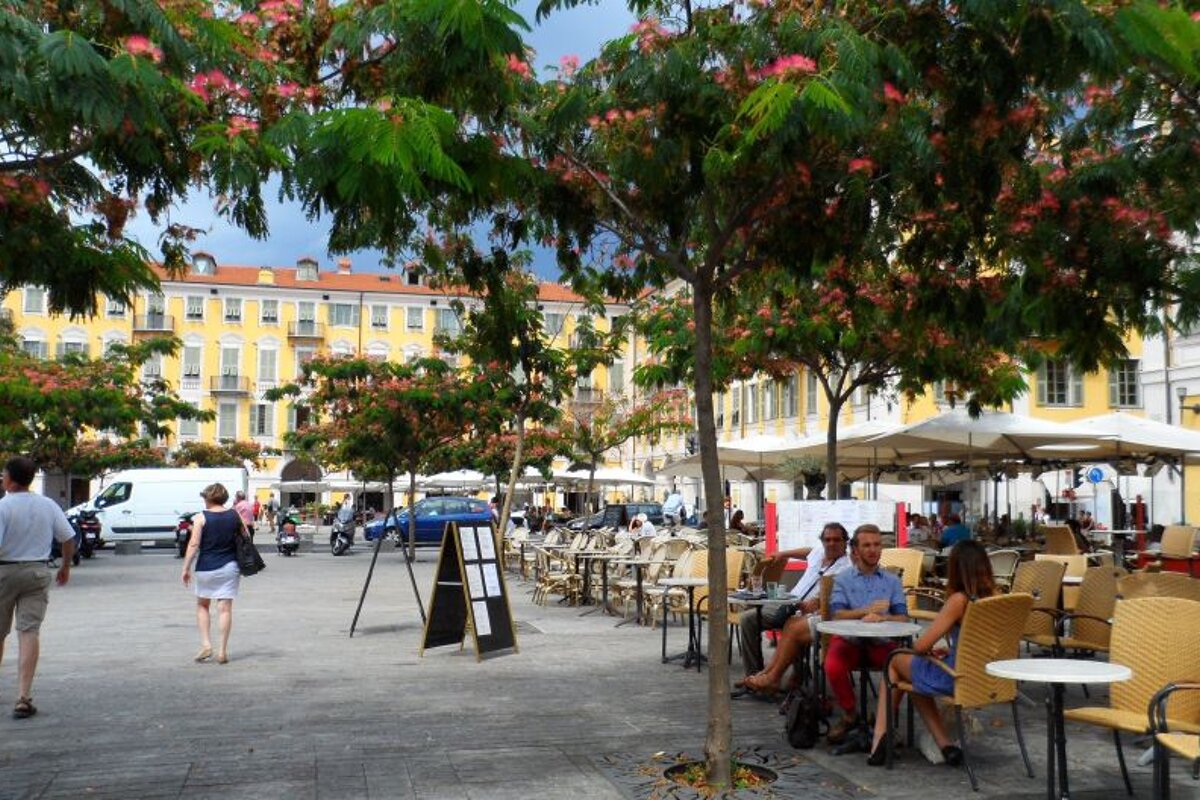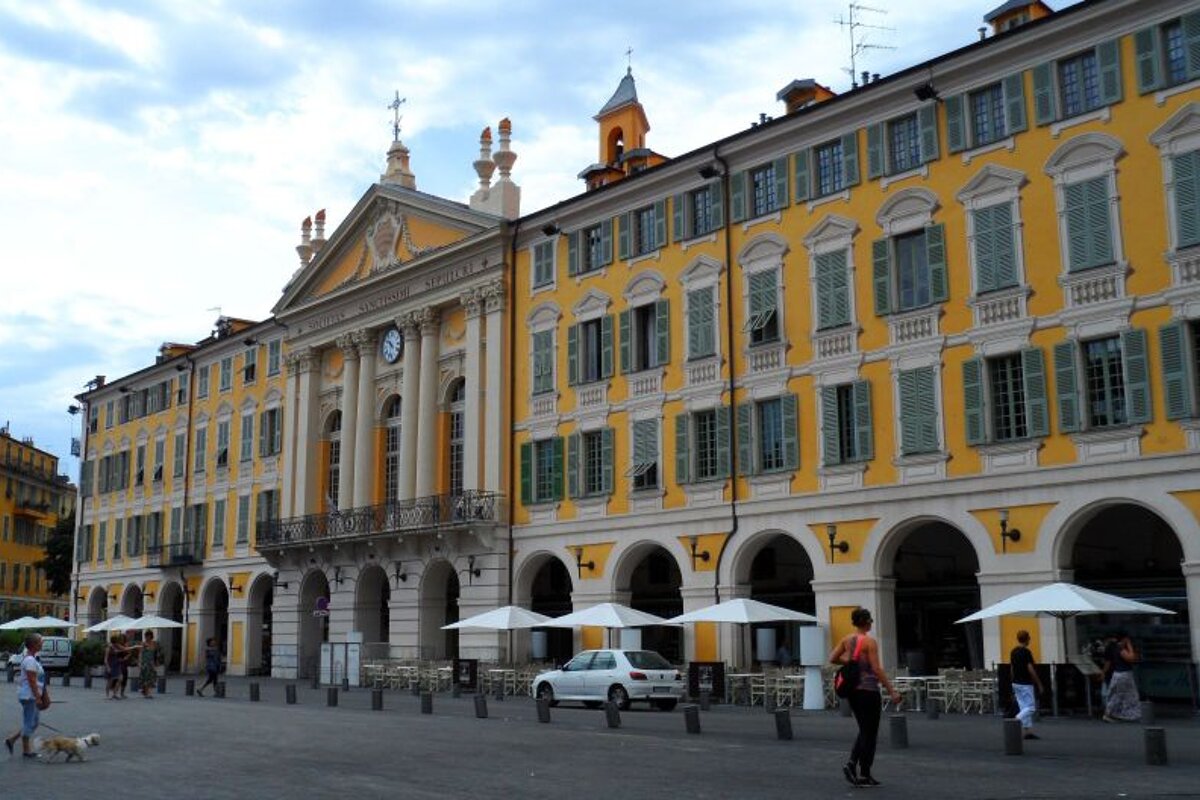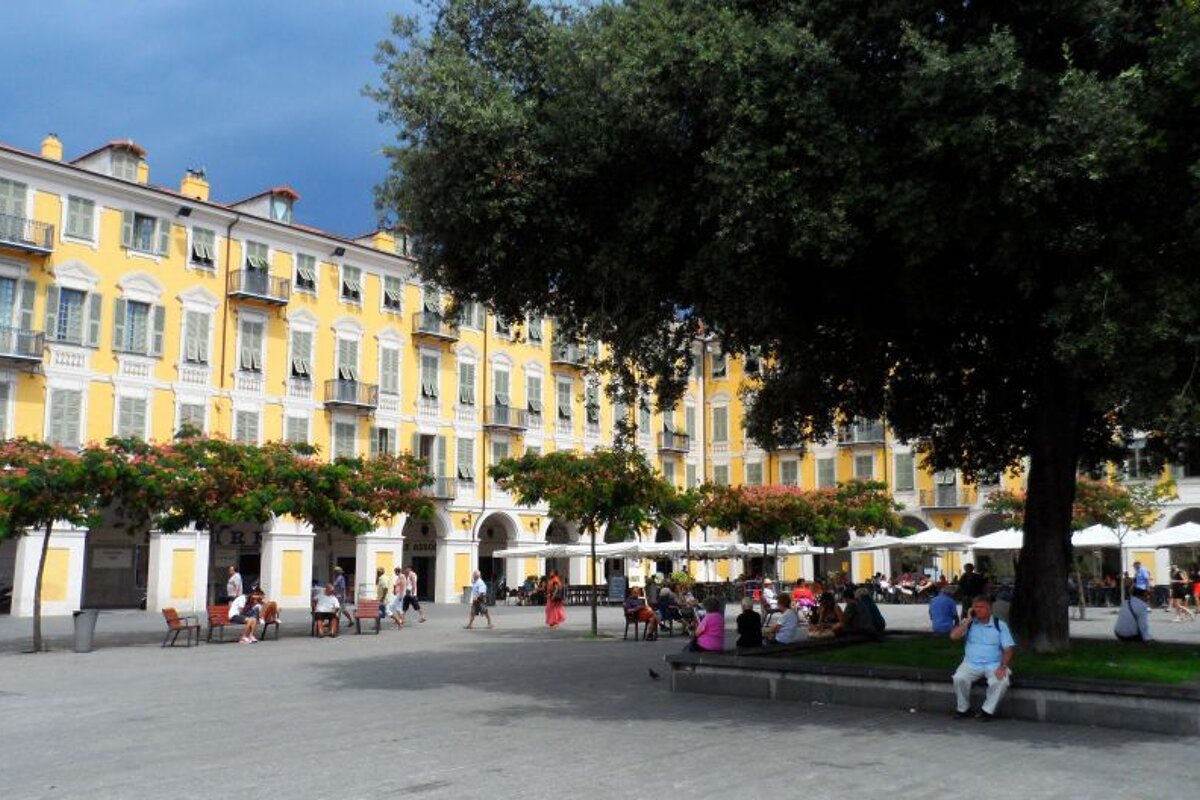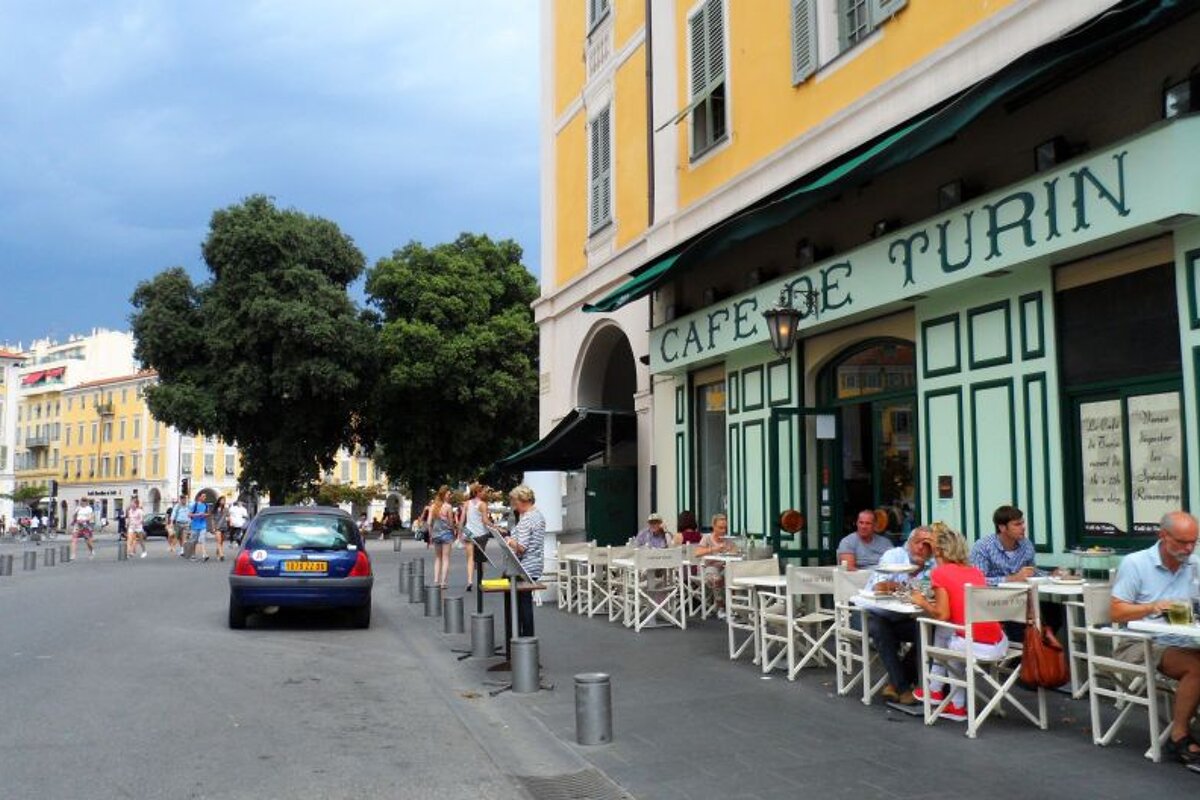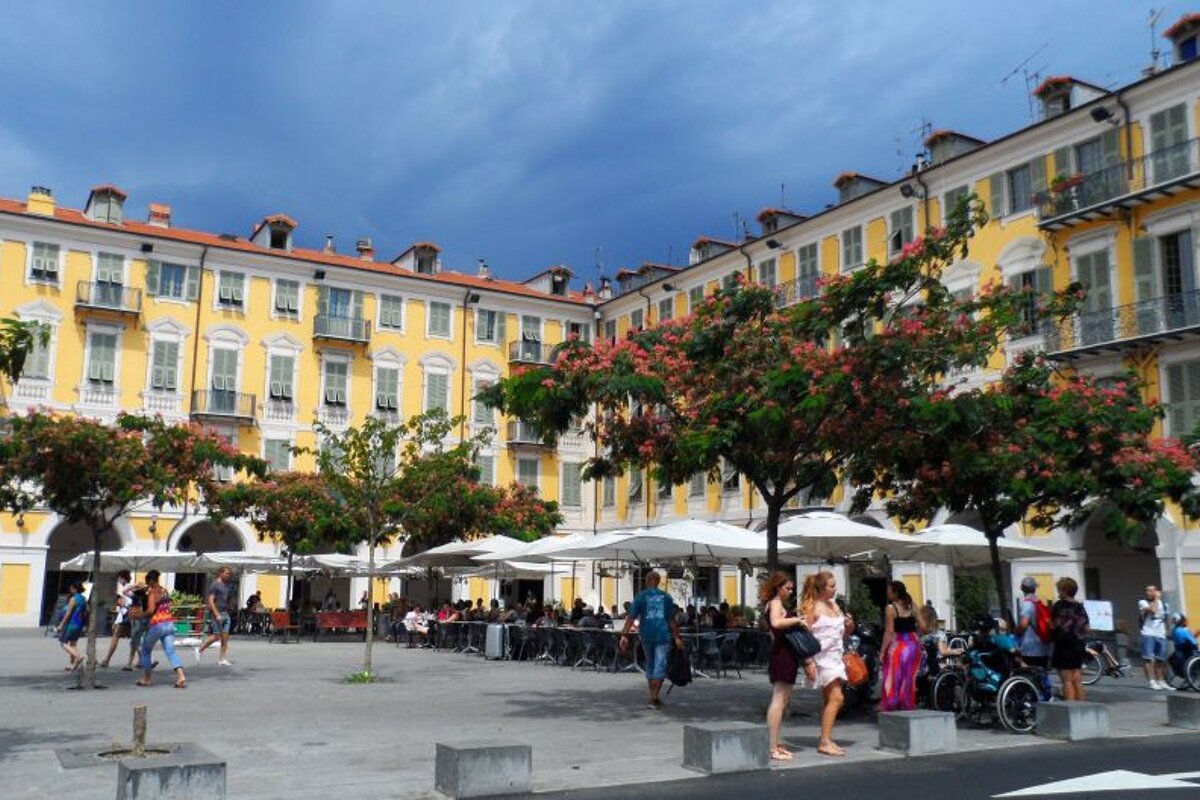 Place Garibaldi
18th century Baroque square
Named after the Italian military figure, Giuseppe Garibaldi, this central Nice square dates back to the 18th century. Originally used to celebrate the arrival of the Counts of Savoy, it was designed by Antoine Spinelli and is surrounded by attractive Baroque structures. The style of architecture definitely has a very Italian feel to it.
The square is mostly pedestrianised with a tram-line and one lane of traffic running through the middle; there is a large statue of Garibaldi in the centre and a number of mature trees.
Centrally placed, Place Garibaldi is a crossroads between the old town, Nice centre and the port. It is always busy and is a great place to sit and watch the world go by at one of the many cafés or restaurants that line the square; try the plat du jour at Café de Turin, one of Nice's oldest and best seafood restaurants.
Many of the restaurants are open quite late into the night and are happy for you to sit and enjoy a drink without ordering food; there are often street musicians hoping to make a few euros from the tourists and if there is a big sporting event on lots of the bars will have big screens outside.
A flea market fills the square every 3rd Saturday of the month with stalls selling everything from charming antiques to rickety old bric a brac - always good for a browse.
The Museum of Modern Art is right next to Place Garibaldi; make sure you go all the way to the top to check out the 360° view of Nice from the rooftop terrace. It is open daily from 10:00-18:00, closed on Mondays.
If you need to do some shopping there is also a handy Monoprix (French supermarket selling all sorts of groceries and household items) on the corner opposite Café de Turin.
Visitor comments
"Place Garibaldi is a perfect place if you want to grab a drink or a coffee or even have lunch on the sunny terrace of those French and Italian restaurants. Its one of the two main squares of Nice. Fewer tourist crowds than in Place Massena. You will see a lots of locals hanging out around some drinks. Typical southern France life." - Trip Advisor
"Place Garibaldi is one of the oldest and largest squares in Nice dating to the 18th century. There are many shops, cafes/restaurants over there. During weekends, there is usually an antique market." - Trip Advisor
"There's no way of visiting Nice and not seeing this beautiful Place, with its beautiful fountain adorned by sculptures and lovely coloured façades." - Trip Advisor
Location
Nice Area, Nice