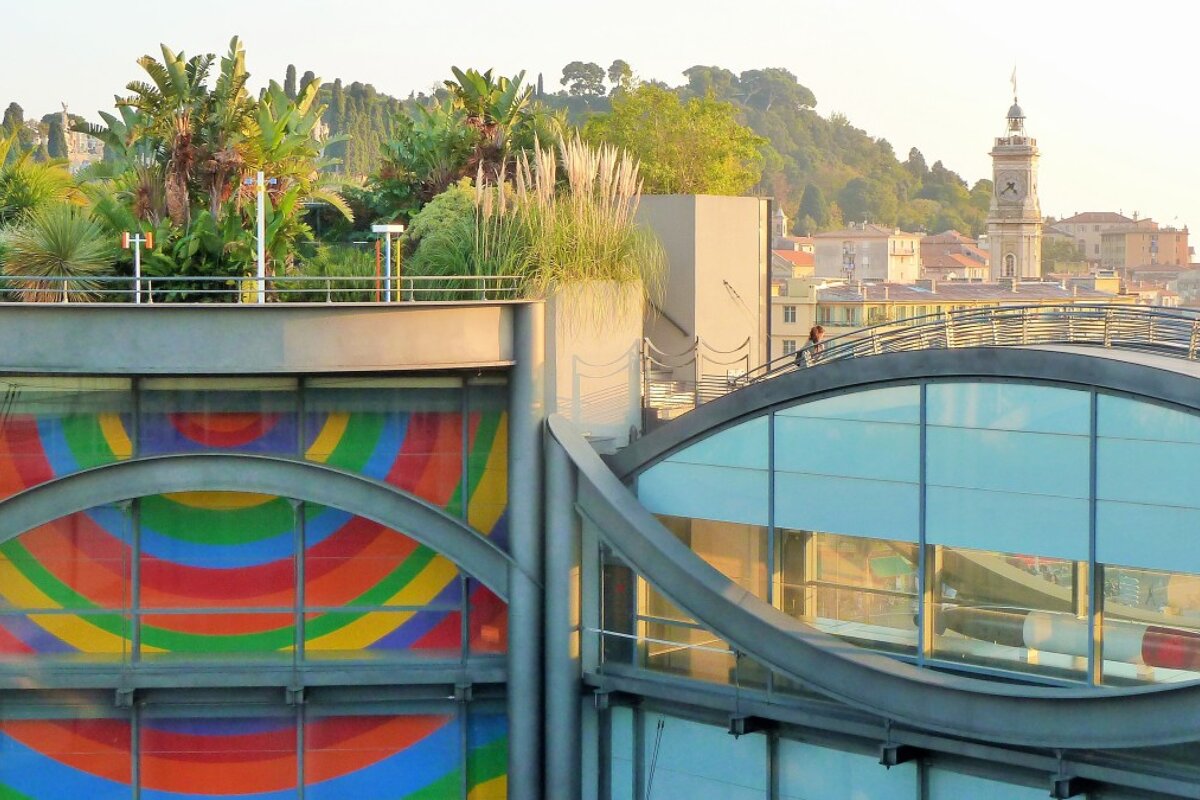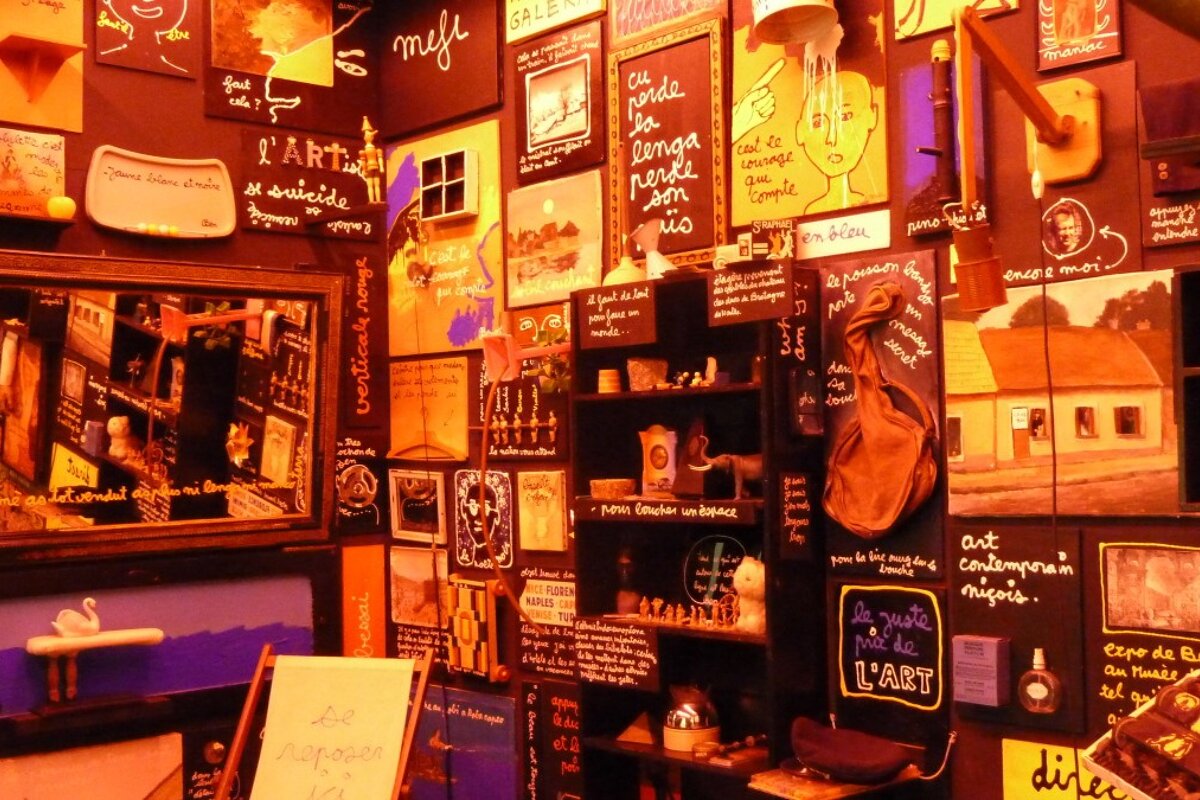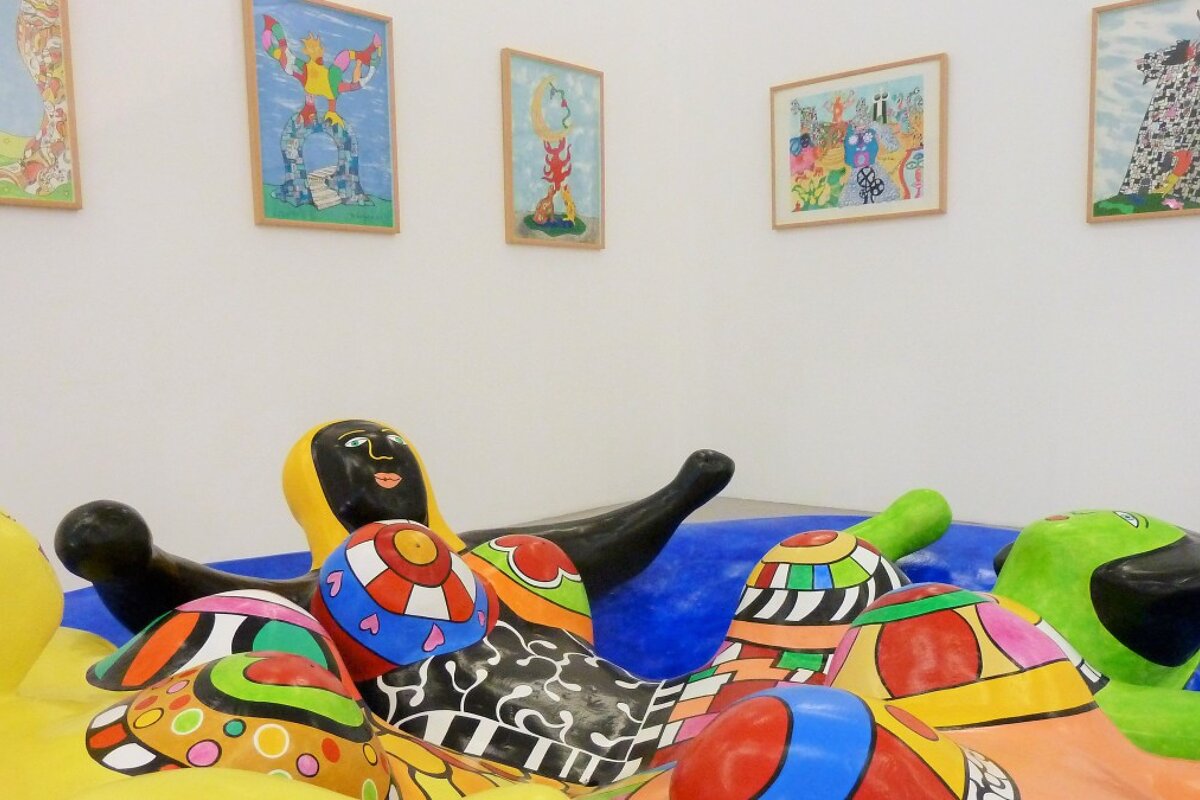 Modern & contemporary art Museum, Nice
Also known as MAMAC, this museum showcases 1960s to present day works
The museum of modern and contemporary art was opened in 1990 and features artworks from the 1960s to the present day.
Located near the Place Garibaldi, this museum was designed by architects Yves Bayard and Henri Vidal. Its striking shape and monumentality were inspired by neo-classical style, even with its facade covered with Carrara marble.
It is distributed over ten showrooms, with the entrance and the shop located at the level of the esplanade Niki de Saint Phalle, which overlooks the Place Yves Klein. The gallery spaces are devoted to temporary exhibitions on the first floor, and the permanent collections are on the second and third floors.
The main focus is given to New European Realism (Yves Klein, Cesar, Arman, Niki de Saint Phalle) and the American tendency towards the art of assembling and Pop Art (Andy Warhol, Tom Wesselmann).
Other key areas on exhibition include Minimalism, Abstract and Figuration. The collection includes over 400 permanent works, with several temporary exhibitions each year.
Visitor comments
"Wonderful selection of a avant garde exhibits and permanent collection. The building itself is worth the trip! Walk outside for views of the city. Also, 10 euro gets you into several museums for 48 hours. It is a bargain!" - Trip Advisor
"The museum is in central Nice and is definitely worth a visit, not least for the spectacular views from the roof terrace. The 10 euro entrance fee allows you free entry to a number of other galleries and museums within a 48 hour period and is very good value on that basis. Like most modern art, whether you see the deeper meaning, or merely find it a bit pretentious is a matter for each individual, but there was certainly enough to interest my family and, if all else fails, there is an interesting gift shop and a reasonably priced restaurant on the way out." - Trip Advisor
"Our hotel was right across the street, so when we awoke to a rainy day, we decided to check out this museum. What a lovely stroke of luck as it was fascinating and well designed. The descriptions were in English (much appreciated) and the works of art, very interesting. So glad it rained!" - Trip Advisor
When to come
Open Tuesday to Sunday from 10:00 to 18:00, except on the 1st of January, Easter Sunday, the 1st of May and the 25th of December
How to get passes
Tickets grant admission to all municipal museums and galleries, including the Fine Arts Museum, the Naive Art Museum and the Matisse Museum:
10€ for 48hr admission
20€ for 7 day admission
Groups of 10 people and more, 8€ for 48hr access. Free entrance to children under 18, students, unemployed persons, disabled persons, war veterans, museum curators and journalists.
Location
Nice Area, Nice