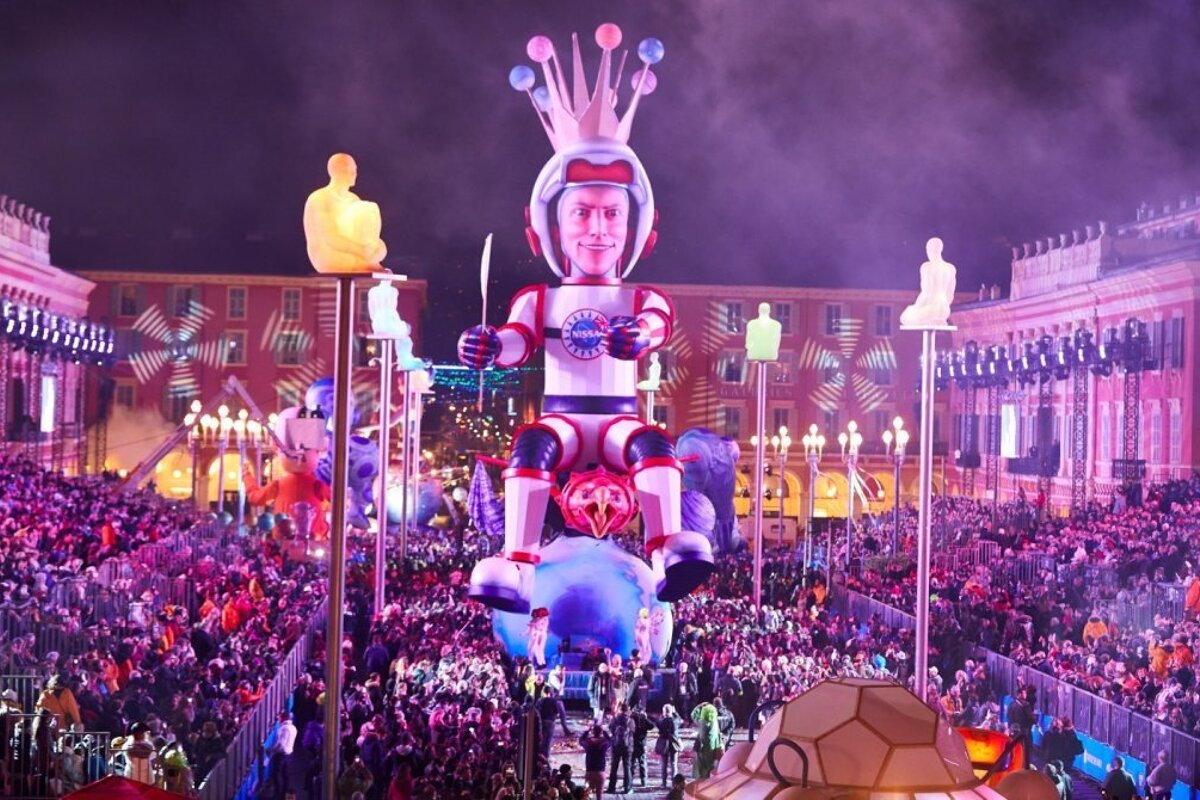 Nice Carnival 2019 bookings
How to book for the Nice Carnival from February 16th to March 2nd 2019
Each February, the streets of Nice are filled with the fun and excitement of their lavish Carnival. The main winter event taking place on the French Riviera and one of the largest carnivals in the world, the Nice Carnival 2019 is ready to offer you an unforgettable experience.
This year's Nice Carnival takes place from February 16th to March 2nd 2019. The chosen theme is 'King of Cinema' ('Roi du Cinéma') to celebrate the 100th anniversary of the city's mythical Victorine Studios, opened in 1919 and which have hosted the likes of Brigitte Bardot, François Truffaut, Jacques Tati, Woody Allen or Alfred Hitchcock. With over 1,000 musicians, dancers and characters to enjoy this is an event not to be missed.
There are two main parties during this two-week-long carnival. The Carnival parades ('Corso Carnavalesque') feature 17 floats, lead by the King's, Queen's and Carnivalon's floats, which this year will be decorated according to the cinema theme. Starting at Place Masséna, they parade around the streets of Nice to the sound of live music. The Flower parades ('Bataille des Fleurs') take place at the Promenade des Anglais. Dressed up performers throw tonnes of fresh flowers to the public from beautifully decorated floats, a colourful tradition that dates back to 1876.
The streets and squares where the parades go through are closed off during the Carnival, and you need to purchase a ticket to gain access. Only people in fancy dress get free entry to some of the parades.