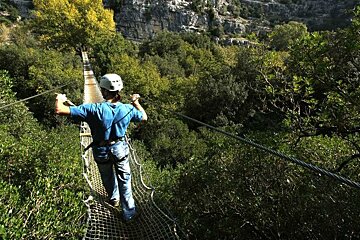 Adrenaline rush in Nice
Get wild with adventure sports in and around Nice
Whilst many visitors to the French Riviera seek a leisurely vacation of wining, dining, and sunbathing, we know that some of you seek something a bit more daring during your break than sneaking in a cheeky glass of rosé before midday.
For those who love getting the adrenaline pumping on holiday, we've put together a list of adventure sports to be enjoyed along the Côte d'Azur within reach of Nice.
Whether it's tearing down a mountain bike track with an endless view of the Mediterranean, paragliding off mighty cliffs near Monaco, or jetting around in the crystal clear waters, we have the adventure activity for you.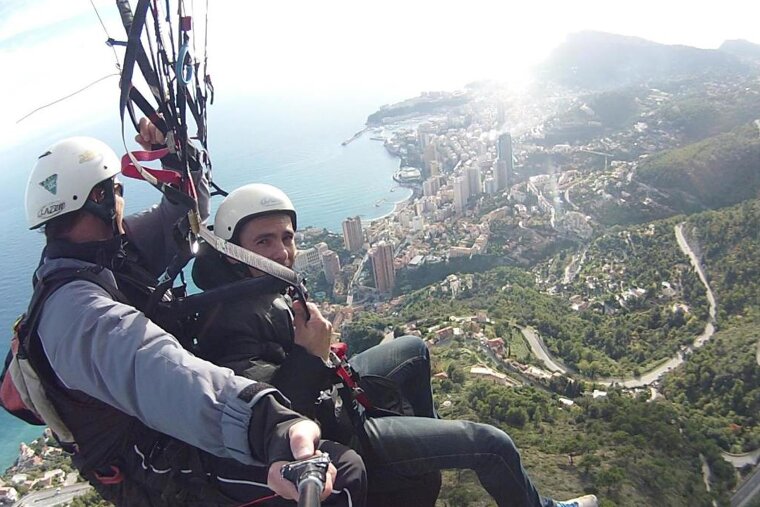 Paragliding at Roquebrune-Cap-Martin
Soar above the vertiginous coastline of the French Riviera at Roquebrune-Cap-Martin, one of the great paragliding destinations of Europe.
On the steep stretch of coast between Monaco and Menton the cliffs plummet steeply away into the cobalt blue Mediterranean, making the perfect jumping-off point for paragliding or hang-gliding. As you float above the landscape you'll look down on medieval villages, huge superyachts, and opulent villas surrounded by lush gardens with swimming pools and tennis courts.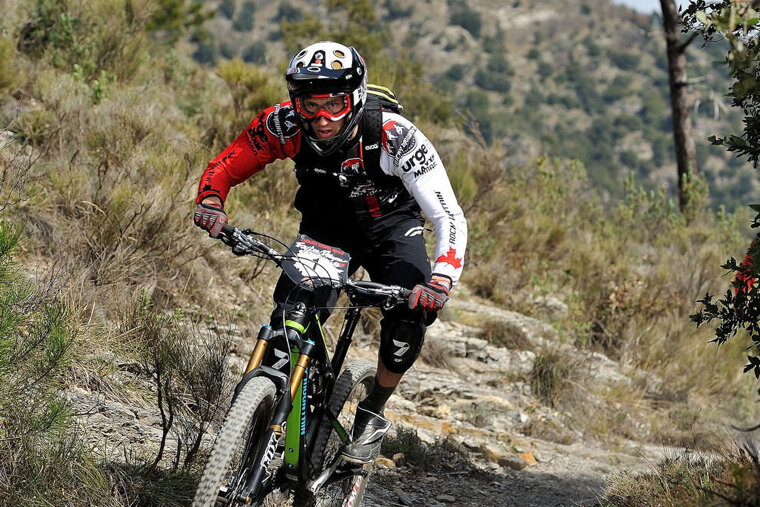 Mountain biking at…so many places
The South of France is littered with high-quality mountain biking trails, and because of the wide range of terrains and altitudes, you're sure to find a great track year-round.
If world-class mountain biking with breathtaking views strikes your fancy, then there are some superb trails near Nice, particularly at Peille, the training ground of world mountain biking champions Nicolas Vouilloz, Fabien Barel and Nicolas Filippi.
There's also superb tracks at Sospel for experienced riders and a great range of trails at Tende in Haute Roya.
If you prefer to head in the other direction from Antibes towards the Esterel mountains, then Circuit des Monges offers an easy circuit through the rolling hills with great sea views, while those looking for a bike park should head to Mougins Bike Park.
There's so much more to know, so check out our mountain biking guide here.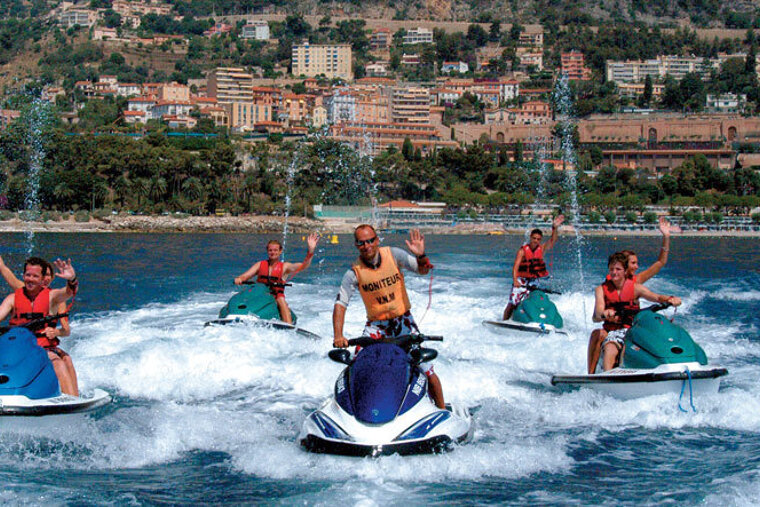 Make a splash with some watersports
Jetskiing has to be one of the most adrenaline-fuelled watersports you can easily enjoy.
Under the guidance and safety of a professional instructor, you can enjoy half an hour, an hour or even a two-hour tour on a jetski in and around the Nice area and St Jean Cap Ferrat.
If you prefer to sit back and let the action happen then perhaps a doughnut ride, flying fish or banana boat are more up your street.
Regardless, you are sure to spend as much time in the water as out and have a whole lot of fun.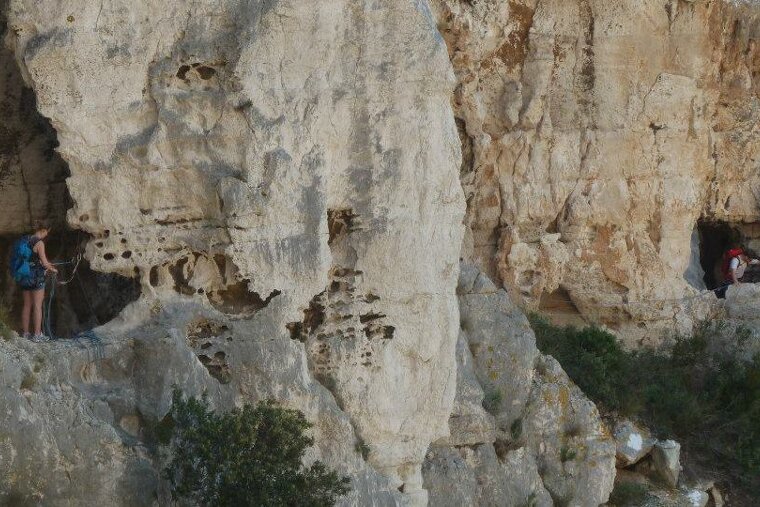 Rock-climb some of the most famous routes in the world
With its rocky coastline rising steeply to forested hills and craggy Alps, the French Riviera has some absolutely fantastic rock climbing on offer.
The Grand Face route at La Turbie offers one of the best sea views on the planet as you hover above Monaco, whilst the excellent climbing at the Gorge du Loup offers multi-pitch routes 300m high, including the iconic Divers crag with its many 9as and high 8s, and some great climbs at Mesa Verde, Jurassic, and Cayenne.
The Cave at Peillon is also a fantastic climb, while the cliff of Giet at Mont St Martin is a great multi-pitch route catering to many levels of ability.
For more detailed information see here.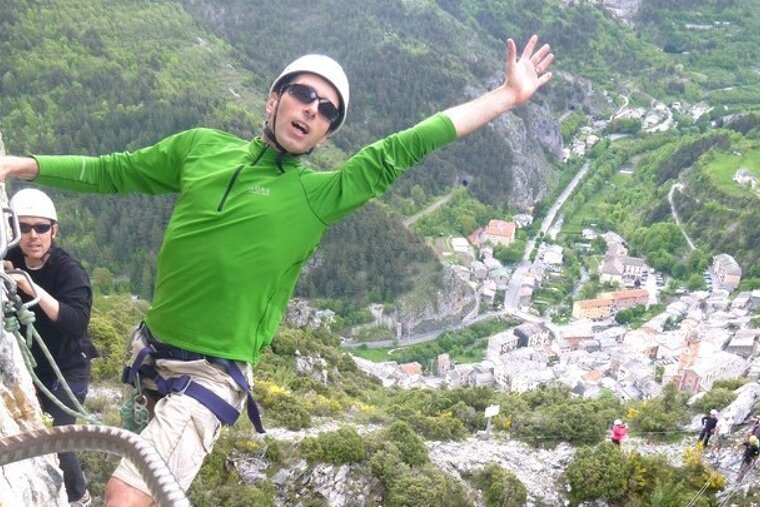 Ease your way into Rock-Climbing with Via Ferrata
If you're working your way up to rock-climbing, why not try Via Ferrata - a climbing route fixed with cables and ladders.
There are many Via Ferrata routes across the Provence-Alpes Maritimes region, including at Castellane, Nice, Digne-les-bains, Marseille and Toulon.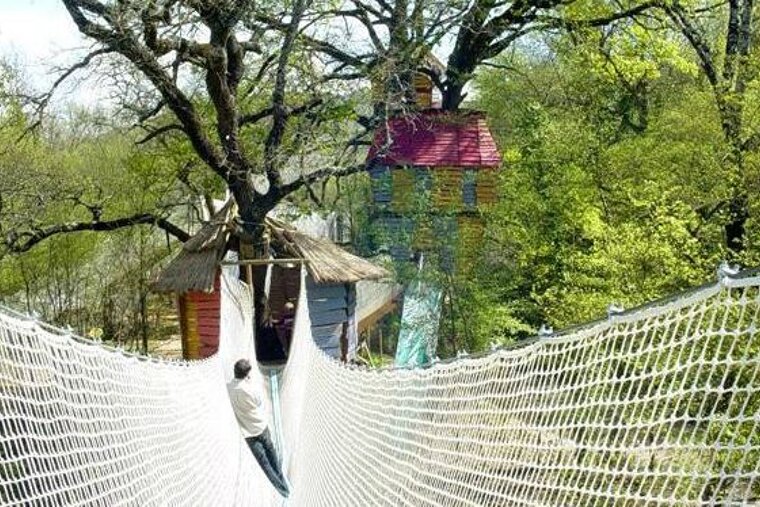 Swing from the Trees in Villeneuve Loubet
This one may be a little less extreme, but the adventure courses at Canyon Forest and Le Bois des Lutins are great fun and offer various levels of difficulty over many different and challenging routes. Zip-line, climb and swing your way across the forest canopy, or just chill out and watch from one of the picnic tables.
You'll also find other activities such as zorbing and inflatables so you can be adventurous, no matter your age.
More inspiration...
We know we're just scratching the surface of adventure sports along the French Riviera. Check out our activities for some inspiration and more to see and do in and around Nice.