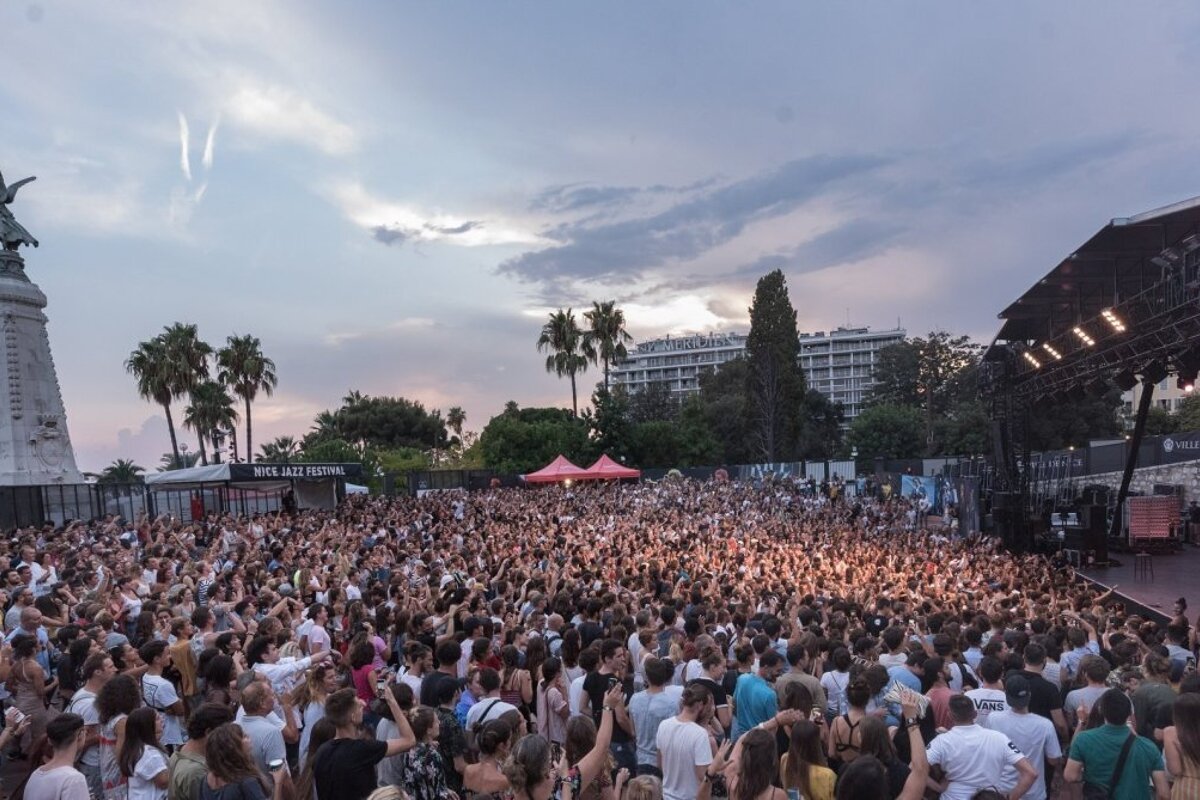 August in Nice: What's On & Weather
A month of music, markets and general merriment
We're halfway through the summer and the holiday season is fully underway, which means that plenty of events are organised in and around Nice.
Here's our comprehensive insider's guide to some of the best events in Nice throughout August.
What's the weather like in Nice in August?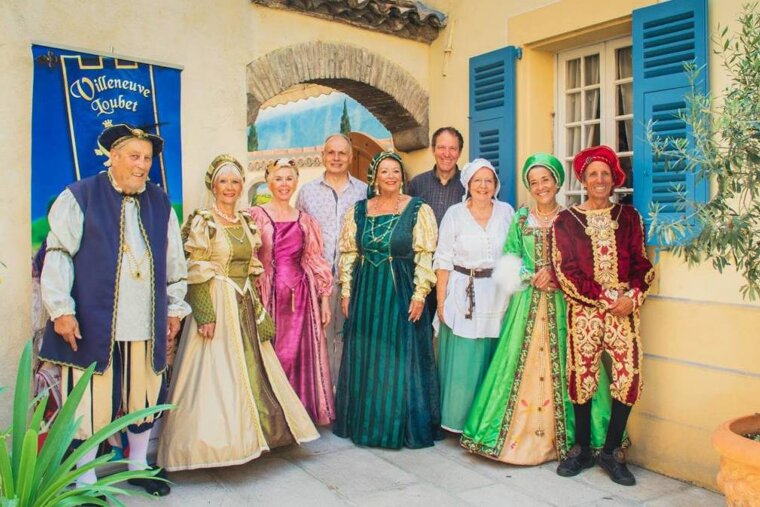 August remains extremely hot and busy. Average temperatures generally sit between a low of 18ºC in the evenings and a high of 27ºC during the day. There is very little chance of rain and the sun shines for roughly 15 hours a day, with sunrise around 06:30 and sunset after 20:30. Sea temperatures have warmed up to an average of 23ºC. You get the picture: it's hot - day and night!
What's on in Nice in August?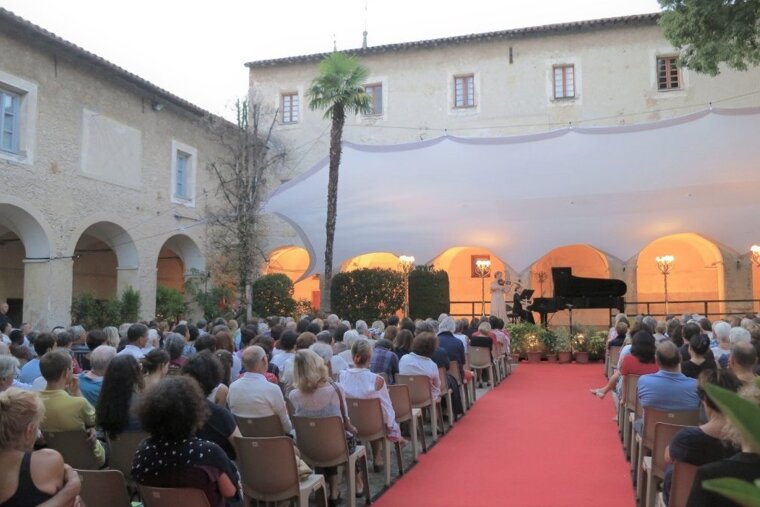 Renaissance Festival - Villeneuve Loubet
The month kicks off with the wonderful annual Soirées Renaissance in the nearby village of Villeneuve Loubet. A fantastic historical re-enactment that spills over from the castle into the streets of the village. Expect authentic costumes, music, dancing and, of course, a solid display of armoury and battle techniques. The event depicts the arrival of François I in 1538 and offers royal processions, a big stage show and a Renaissance market. Great family entertainment.
Nice Classic Live
Sticking with history and adding a splash of music, the Nice Classic Live is hosted at the Monastere de Cimiez, in the north of Nice. Each summer, the cloister provides a beautiful setting for over 20 concerts including recitals, chamber music and orchestral enjoyment. You'll be able to enjoy pieces by Schubert, Brahms, Prokofiev, Chopin, Debussy, Falla, Beethoven, Strauss and even some jazz.
Jazz au Château - Cagnes sur Mer
Imagine enjoying a long summer night listening to the chilled sounds of jazz music in a beautiful chateau setting. If this sounds like your kind of thing then don't miss Jazz au Château in Cagnes sur Mer. Gather at the Place du Château every Friday to enjoy a wonderful evening of live music in an unforgettable venue. Various concerts ranging from jazz trios to vocalists and gypsy swing bands will be lighting up the night.
Saint Jazz Cap Ferrat - St Jean Cap Ferrat
More jazz, but this time in the form of Saint Jazz Cap Ferrat, right in the heart of the town of Saint Jean Cap Ferrat. Four days of live jazz music in the beautiful surroundings of the Jardin de La Paix. This intimate event has become a favourite on the Cote d'Azur and offers a wonderful atmosphere for spectators and performers alike.
Things to Do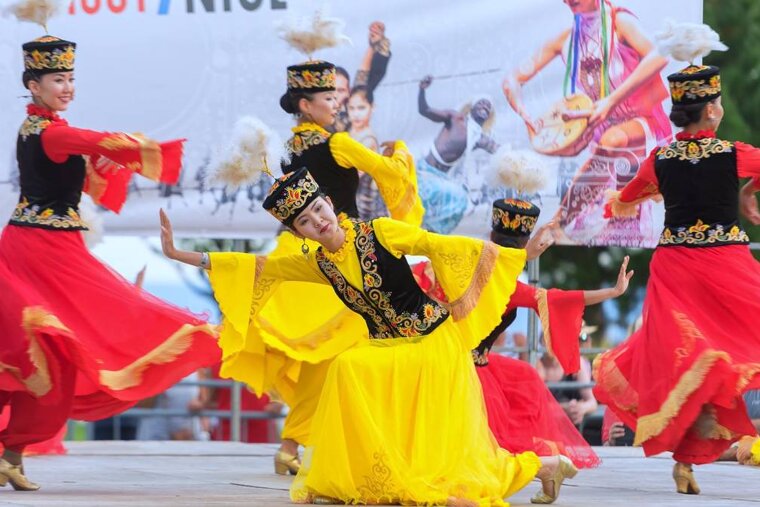 Night markets
The French Riviera's balmy nights are just perfect for some shopping. There are a few arts and crafts markets celebrated around Nice once the sun has gone down. In the pretty town of La Colle sur Loup, well-known for its art galleries and antiques shops, stalls are set up from 18:00. On the coastline between Antibes and Nice, in Villeneuve Loubet, there is a night market by the sea every Tuesday and Saturday from 20:00 to midnight.
Promenade en Fête - Cagnes sur Mer
The seafront of Cagnes sur Mer comes alive for one night only in August when the town celebrates the annual Promenade en Fête. The whole of the seafront boulevard is pedestrianised for an evening and the town hosts a party with live music, DJs, free entertainment, market stalls and a fireworks display. The party starts at 20:30 with fireworks at 22:30. There will be various stages set up along the promenade for music.
Bars & Clubs
One thing's for sure, you won't have far to go to find a cold glass of rosé to take the heat out of the day, whatever you've been up to. A variety of bars, clubs and port side restaurants will happily welcome you with live music, acoustic sets and much more.
The beach club is a quintessential South of France experience, and you can find them here, from the uber-swanky to the family friendly ones, they range in character and price, so pick one that suits your tastes and budgets.
More inspiration...
Nice is the perfect choice for a holiday in August, not only because there's plenty going on but also because the warm weather makes it the ideal time to enjoy all the outdoor activities on offer.
Location