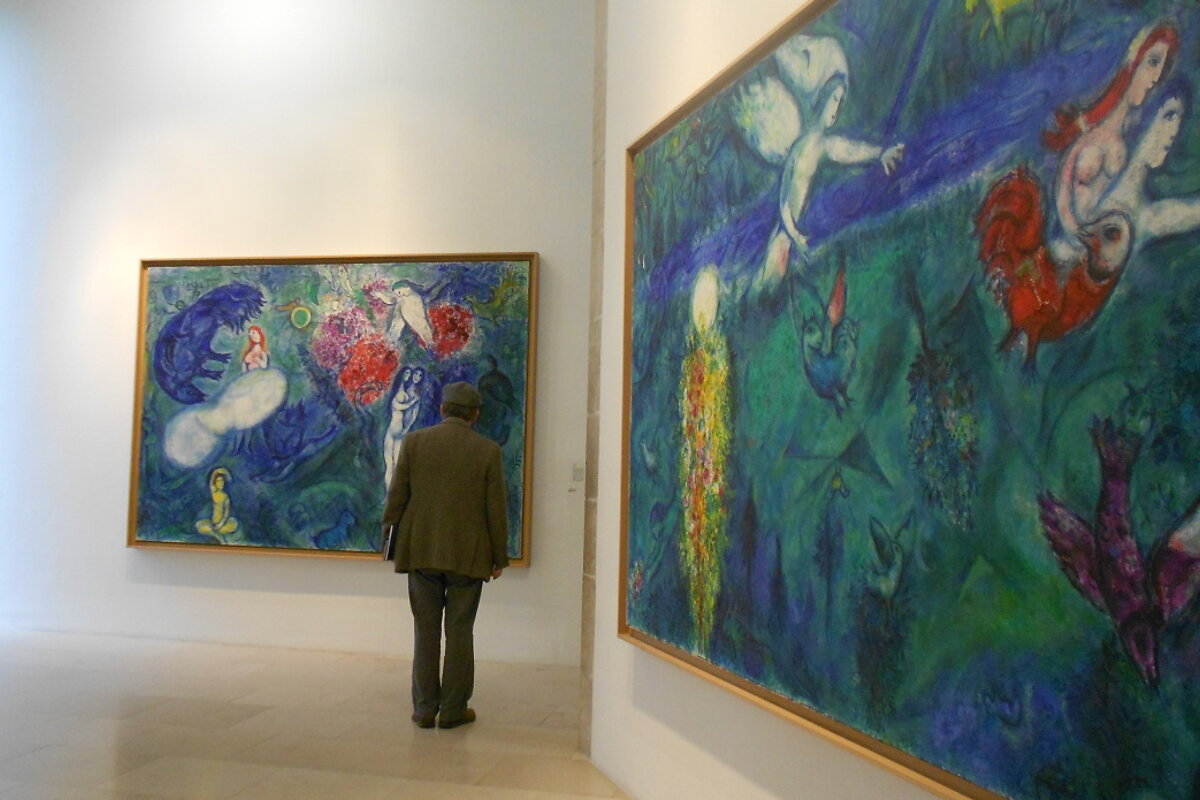 The Marc Chagall National Museum in Nice has Re-Opened
After a closure of several months we can once again appreciate this museum
The work, which took a total of four months, has focused mainly on improving the thermal insulation of the building, to better conserve the works.
The refurbishment is said to have cost a total of €850,000 and was funded by the Ministry of Culture. As well as improving the building itself the work also involved restoring some of the art work and protecting it from sunlight. Specially designed blinds have been fitted to avoid any damage from direct sunlight.
The Marc Chagall National Museum, which is situated in the Cimiez area of Nice, is a popular place for tourists and of course for art lovers. A Russian-French artist, Chagall was well known for his use of a variety of mediums, including painting, stained glass, ceramics, tapestries, illustration and even fine art prints. An early modernist he is also remembered as one of the world's pre-eminent Jewish artists.
Chagall lived on the Côte d'Azur, before his death in 1985, which had become somewhat of an "artistic centre". Matisse lived near Saint-Paul-de-Vence, while Picasso lived in Vallauris. In the 1950's Pablo Picasso is said to have remarked that "When Matisse dies, Chagall will be the only painter left who understands what colour really is."
The Marc Chagall National Museum opened again on Tuesday 19th January 2016.