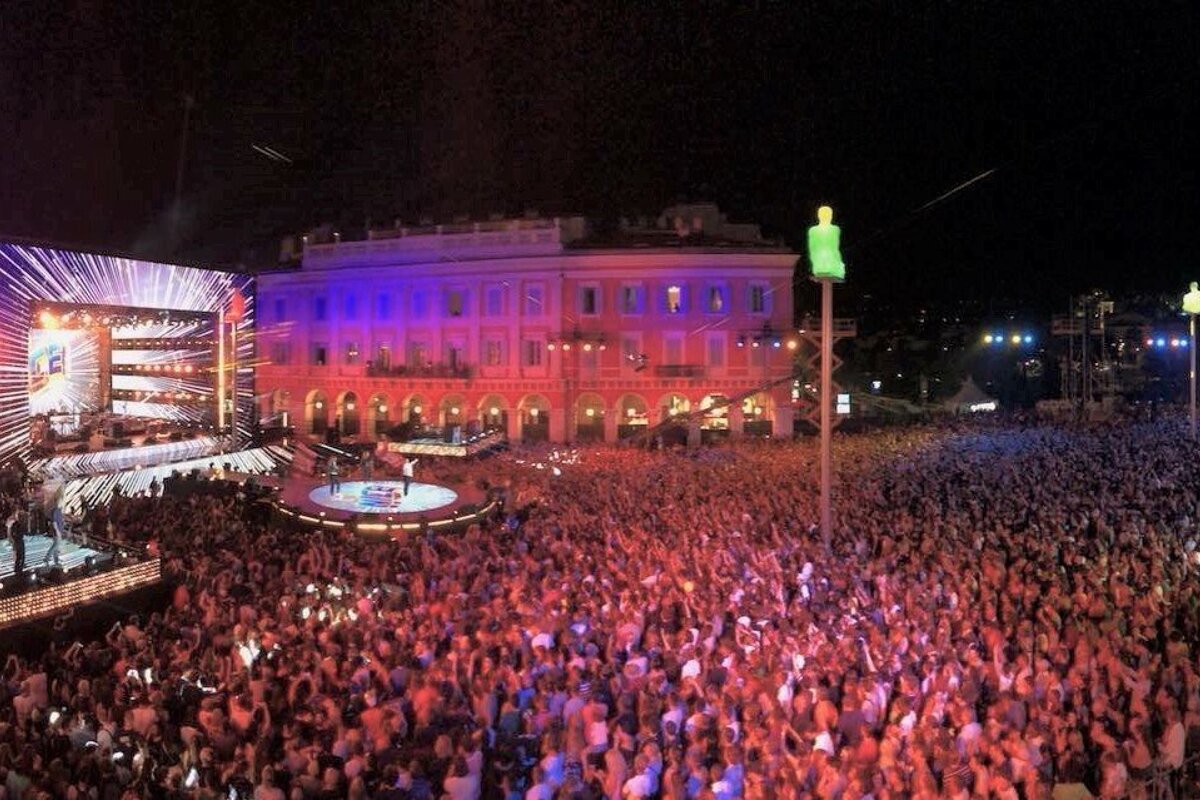 Fete de la Musique in Nice
France 2 will broadcast live from Nice's Place Masséna
Every year on June 21st, Nice will host one of the musical events of the year in France, a grand live concert to celebrate the Fete de la Musique. This country-wide event, promoted by the government since 1982, celebrates the summer solstice by turning the whole nation into a huge open-air music venue.
Nice has been chosen once again to host the Grand Concert, which is broadcast live on French TV channel France2. The lineup will combine top international legends and French stars. The concert will take place at 20:00 (doors open at 16:00) on Nice's iconic Place Masséna and it's free to attend, you only need to sign up online on their website.
This is not the only event taking place in Nice during the Fete de la Musique. The Place Vieille, in the heart of Vieux Nice, will see bands play live from 19:00, while the Promenade des Anglais plays music to the rhythms of the sunset from 20:00.
These are only the official events but the Fete de la Musique 2019 will be a city-wide celebration of music. Wander around the streets of Nice and you'll find that most of the bars, restaurants and clubs have organised their own little live music event. Take a look at our Music Scene guide for more information.
Location
Nice, Nice