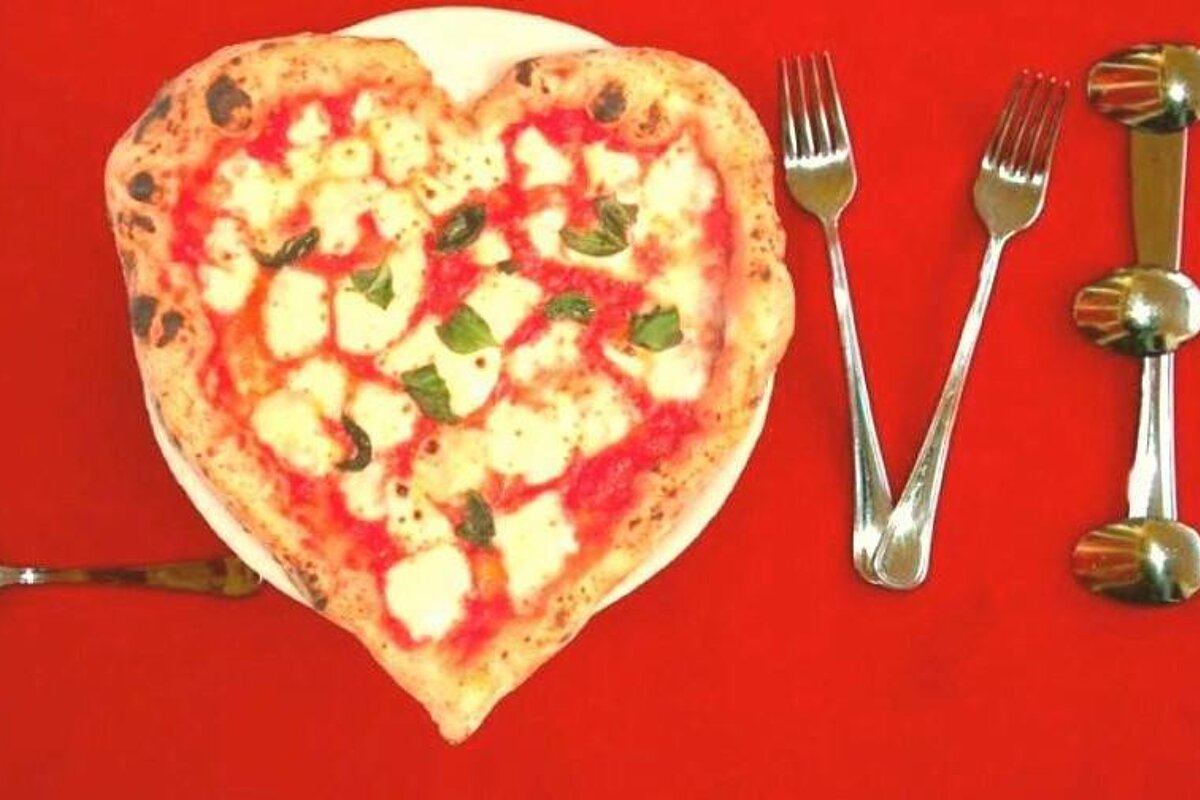 Best Neapolitan pizza 2018 served in Nice
Les Amoureux Restaurant chosen as the no. 1 in France
The prestigious food journalist François Régis-Gaudry, together with chefs Alessandra Pierini and Alain Cirelli, has visited more than 100 pizzerias all around France to choose the best ones for a documentary, "La très très bonne pizza". Among all of them, he selected Les Amoureux in Nice as the ones serving the best Neapolitan pizza.
This family-run restaurant is managed by a Neapolitan couple, Ivan and Monica, who have brought the true flavours of their hometown to the surroundings of the Port of Nice. Well-known for it kitsch decor and heart-shaped pizzas, this restaurant cooks its prized Neapolitan in a woodfire oven for exactly 70 seconds.
Their recipe includes a dough made with bio flour and homemade fresh yeast which is leavened for up to 48 hours, Fior di Late, San Marzano tomatoes and extra-virgin olive oil, all sourced in Italy. Alto Resto, also in Nice, was chosen as one of the runner-ups.
With Nice being so close to the Italian border, there's no surprise that the best pizzas in France can be found in this city. Take a look at some of our favourite Italian restaurants in town and book your table for an authentic Italian feast. Buon appetito!
Location
Nice, Nice