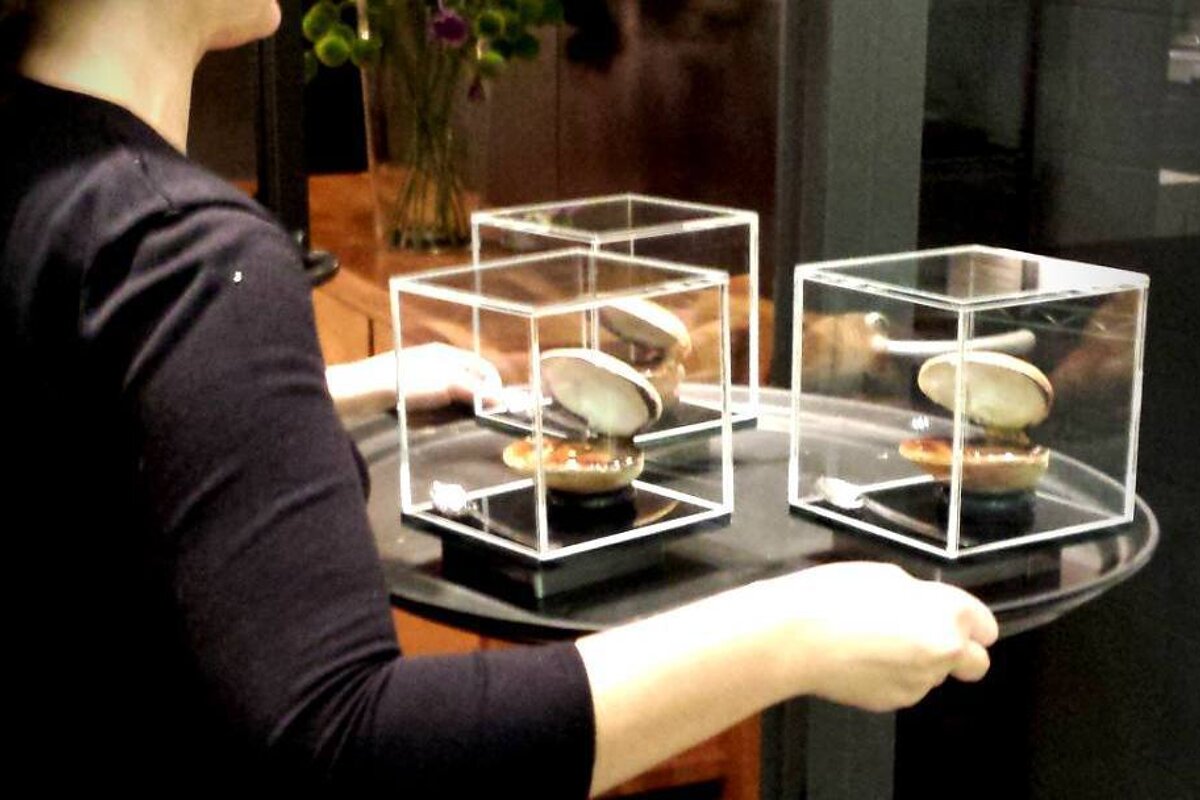 L'Aromate Restaurant, Nice
Michelin starred restaurant in the heart of Nice
New premises in 2018 have become the lair of Chef Mickaël Gracieux.
Now given free rein to his creativity and his extensive experience in culinary art he offers a creative, innovative and tasty French cuisine from the best fresh produce. Awarded a Michelin star in 2010 after only 2 years of work in his new venture this is a place not to be missed if you are a 'foodie'!
Open from Tuesday to Saturday from 19:30 until 22:30.
Visitor comments
"Amazing, beautifully prepared and plated food! Creative and tasty, I couldn't have been more pleased!" - Trip Advisor
"Great food, visually exciting and tasty - for the quality of the food the meal is reasonably priced.
Service is attentive and not overbearing, wines are interesting. The whole experience made more amazing by the fact there is only one chef and two waiting staff - a must if you're in Nice." - Trip Advisor
"I can honestly say I have never eaten such amazing food. The presentation of everything was stunning, the flavours were wonderful. Small intimate space, excellent service, each course carefully described." - Trip Advisor
Directions
Using Ligne 1 of the Tramway it is close to the stop of Jean Medecin.
Contact
Address
Restaurant L'Aromate 2 Rue Gustave Deloye
06000
Location
Nice, Nice