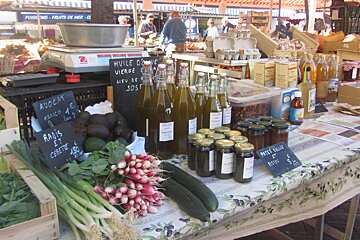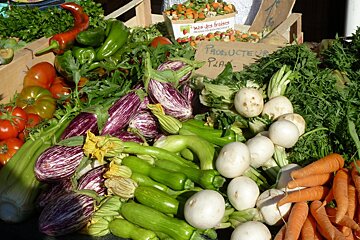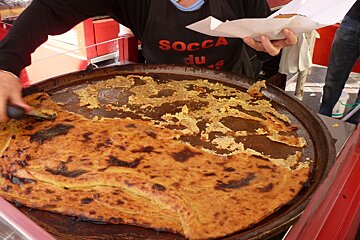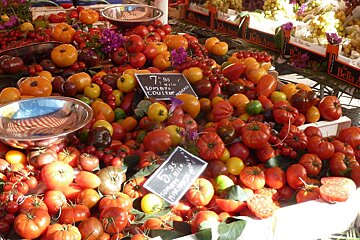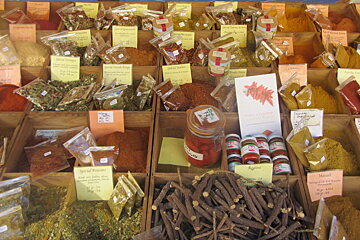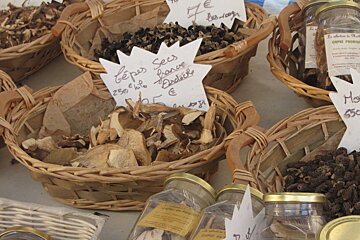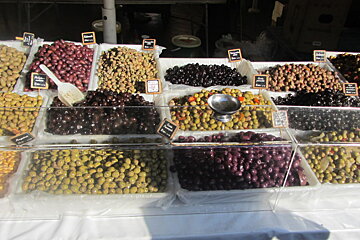 Cours Saleya Provençal Market
Nice's main outdoor market for fresh food and flowers
In the heart of old Nice, the pedestrianised area of Cours Saleya is the place to come for the market.
Every morning, except on a Monday, you will find fruit, flower and vegetable stalls selling a vast array of local produce.
It has the very best of local and organic seasonal produce, fresh seafood (although the waters around Nice do not supply a lot of it), and plenty of locally produced olive oils and pistous. The very traditional Provençal 'pistou' is not to be confused with 'pesto'. Although they are similar, if you're cooking Niçois or Provençal style food then you will always be using 'pistou'.
On a Monday, instead of the usual food stalls, you will find an antiques market with all sorts of curiosities and old-fashioned items. You can certainly spend the morning rummaging here.
During the summer season, there is also an arts and crafts market every evening from 18:00, great for touristy gifts and souvenirs, such as glass earrings hand-made in Cannes and brightly coloured leather bags and purses hand-stitched in Nice. .
Dates for this event
December 2023
January 2024
February 2024
March 2024
Location