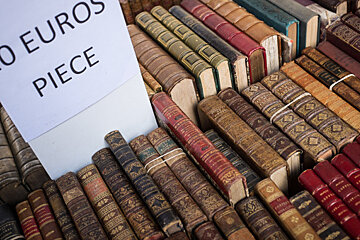 Antique Book Market, Nice
Antique and second-hand book market in the heart of Nice Old Town
Held on the first and third Saturday of the month in the Place du Palais de Justice.
Browse through a wide selection of mainly French books and try to find those rare first editions.
This market is not only enjoyed by collectors but it can be great place to find some unusual and interesting novels...and what better way to peruse them than to be outside in a beautiful old square in Vieille Nice.
Open: 07:00 - 17:00 (winter), and until 19:00 (summer).
Venue
Place du Palais de Justice.
Location