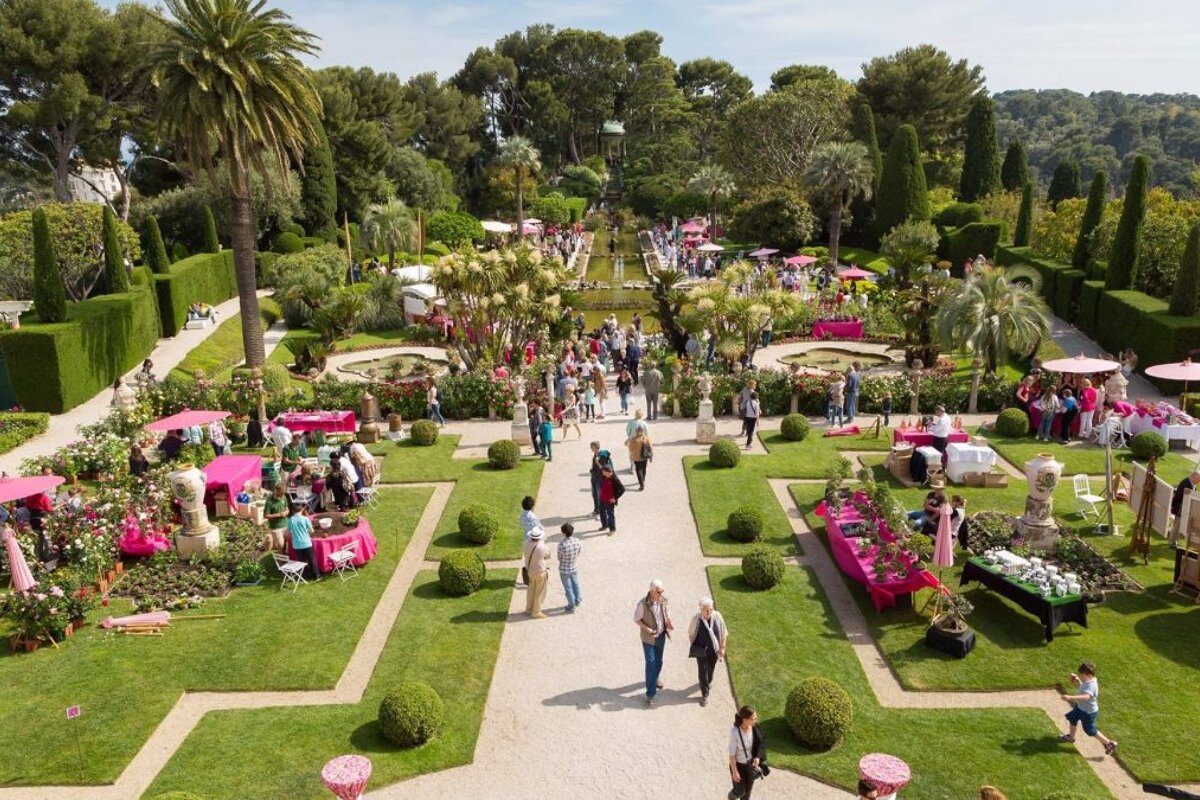 Fête des Roses et des Plantes, St-Jean-Cap-Ferrat
Rose growers and horticulture enthusiasts come together with their finest blooms for this fragrant weekend
Hosted at the stunning villa of Ephrussi de Rothschild, this annual festival celebrates all things floral in the beautiful gardens
Walk through a plethora of climbing roses and ground-cover roses, both old and modern, in a huge range of colours (pink, red, yellow, white, orange) from the softest of pastels to the brightest red.
Whether a novice or more experienced gardener, the different exhibitors have something for everyone. Alongside the rose growers, in the avenues of the French garden you can find other professionals displaying rare plants, exotic or Mediterranean flowers, irises, citrus fruits and much more.
Several activities are also on offer to allow both adults and children to explore the world of plants: guided tours of the nine themed gardens at the Ephrussi de Rothschild Villa, workshops runs by florists to teach you to make bouquets, or by gardeners to learn the best way to repot plants.
Watch this
Location