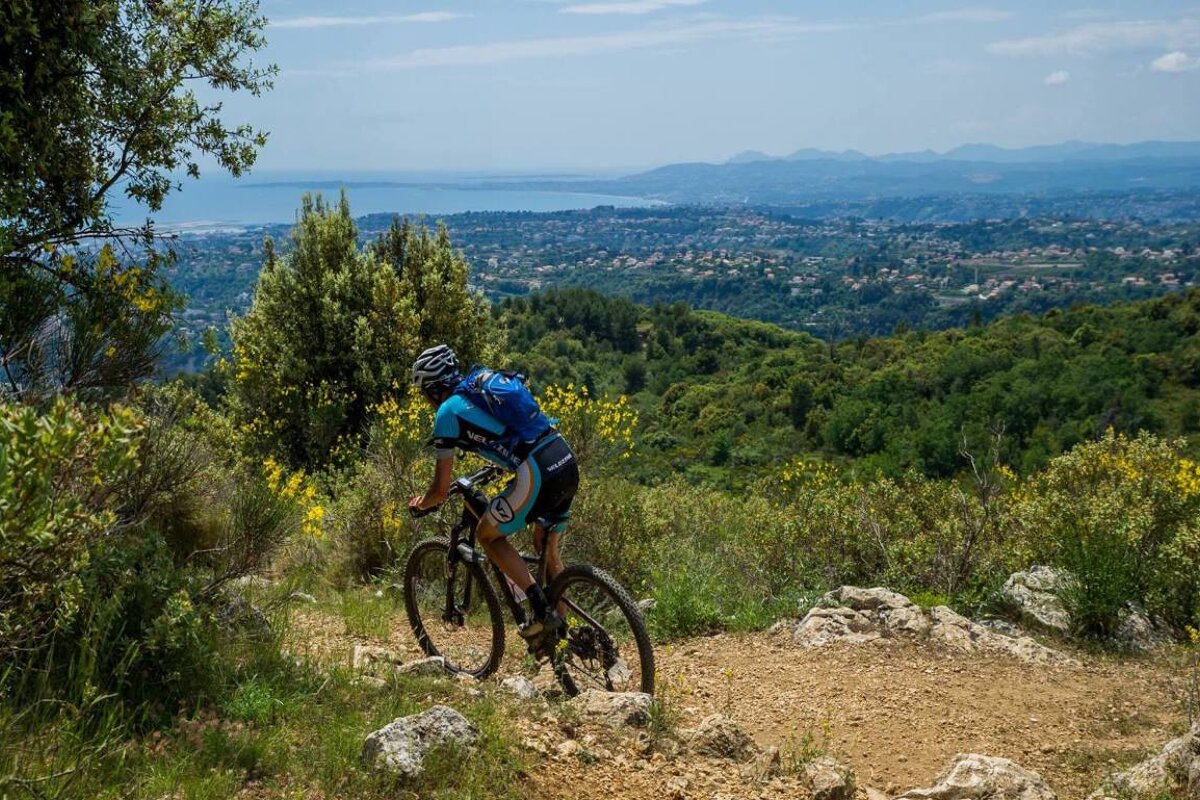 Transvésubienne Mountain Bike Race, Nice
A MTB race connecting La Colmiane to Nice on a super technical and physical trail
80km on the trails of the Vésubie Valley, 3,900m climb and 5,400m descent. 1988 marked the first edition of this event which is nowadays renowned internationally. At that time, it was nearly impossible considering the existing biking gear of those years. Nowadays, reaching the 80km of the race is still a real challenge and rigorous training is needed in order to become a finisher.
The race is divided into two days.
Saturday is an optional training day with a race between La Colmiane and St Martin. The ranking of this first day will give you your position on the starting line for Sunday morning, and 10 minutes of time bonus (for each participant). Absent riders on Saturday will be called on the last starting line, and will already be 10 minutes late compared to the others, so you'd better join them for the Prologue.
For the D Day, an amazing track composed of a lot of nice new trails will lead you from the Mountain to the sea in Nice. 75km of happiness while you can enjoy great landscapes and unbelievable single tracks.
There are other races available including the Trans 50 a short version of the mythical race, starting in the middle of the long route and featuring 50km and 1800m of vertical ascent. The Transvésubienne also offers since 2012 an E-bike category.
There are paid shuttles from Nice to La Colmiane and back available both on Saturday and Sunday.
Click on the website link to register.
Watch this
Location
Nice, Nice