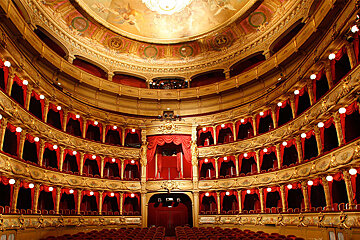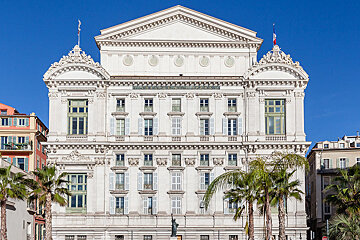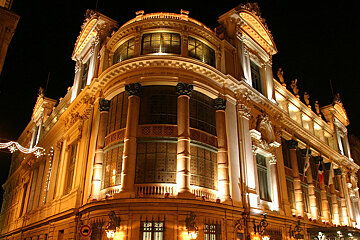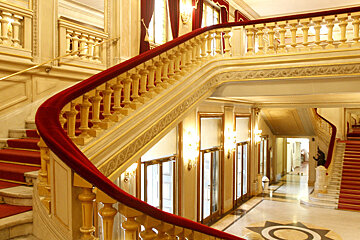 Opera, Nice
Elegant building which is the heart of cultural Nice
This opera house is home to Nice's Philharmonic Orchestra, the Ballet Nice Méditerranée, and Nice Opera's choir. They offer a continuous programme of operas, ballets & classical concerts.
The opera has its origins as a small wooden theatre created in 1776. In 1826 a new grand opera was built, but it was burned to the ground in a gas explosion in 1881. The theatre which stands today dates to 1885 and was the responsibility of architect François Aune, disciple of Eiffel.
The beautiful interior is Italianate in design with a ceiling painted by Emmanuel Costa. Its name changed to the Opéra de Nice in 1902 and its layout has since been changed to improve acoustics. It has been lovingly restored and remains one of Nice's most important cultural centres.
The theatre is open during performances, but there are also guided visits of the building, by appointment only, Monday to Thursday 08:30-17:00 and Fridays 08:30-15:45. The "Centre du Patrimoine de la Ville de Nice" also organises guided tours of the opera every Monday at 14:30.
Location