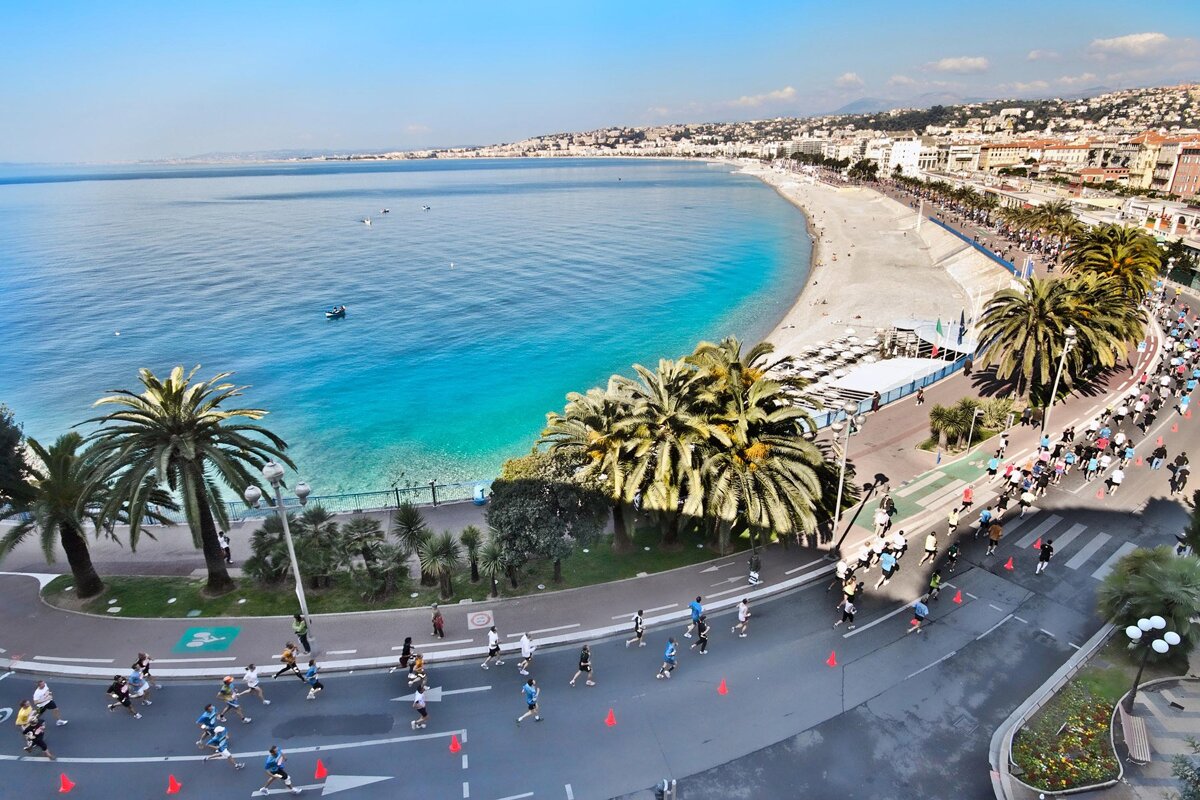 © Semi-Marathon International de Nice
Semi-Marathon International de Nice
Pretty coastal road running race along the Cote d'Azur
The Nice half marathon in April is a great race to participate in.
The weather is still nice and mild and there is a 10 kilometre race for those who fancy something shorter as well as a five kilometre breast cancer awareness women only event and a two kilometre children's event.
There are plenty of other activities on over the course of the weekend so that all the family can join in, and of course they are always looking for volunteers to help over the weekend so if you can spare a few hours then why not go along and help out!
Where & when
The semi-marathon sets off at 09:30 on Sunday morning from the Promenade des Anglais heading west. The course turns back on itself just before the airport and the runners come back along the promenade with a couple of little diversions to finish in front of the Theatre de Verdure.
Venue
Promenade des Anglais, Nice
Location