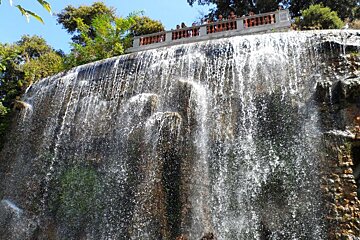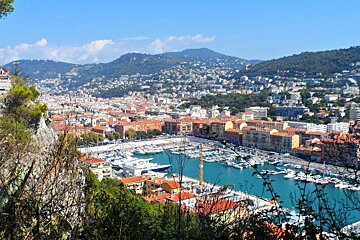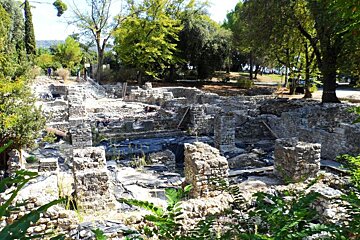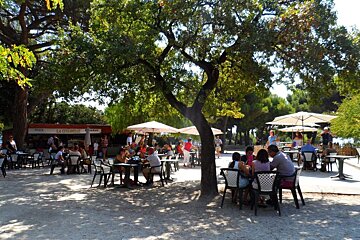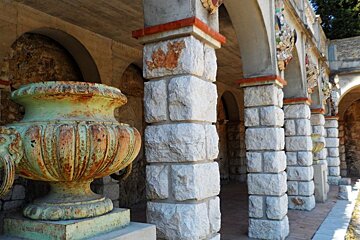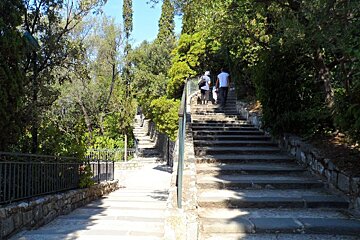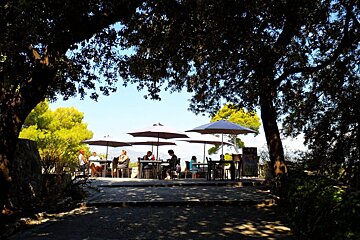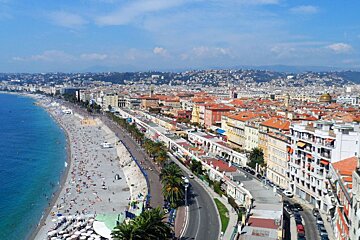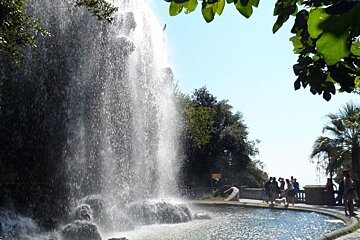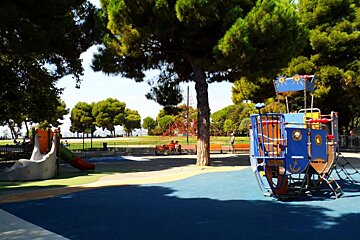 Parc de la Colline du Chateau, Nice Centre
A lush green park with the ruins of a castle & lots of paths
Just a few minutes walk from the centre of Nice you can find yourself in a lush green park, shaded from the intense Mediterranean sun, high enough to benefit from a cool breeze and with showstopping views of the bay of Nice. Colline du Chateau translates as "Castle Hill" and, once upon a time, there was indeed a castle up here. All that remains now are the ruins but they are open to the public and there are information boards telling you what part of the castle they would have been.
The footpaths that weave in and out of the forested areas loop round, sometimes doubling back on themselves, so it can be quite confusing trying to find your way around. Just enjoy the wander and see what you stumble across!
The park is built on a steep rock that towers over the bay of Nice on one side and the port on the other; there are various vantage points where you can take stunning photographs that look like they should be on a postcard. Come up at dusk to admire one of the best sunsets around.
One of the parks most impressive features is the large waterfall that cascades down over a short cliff; you can walk up to the base of it and feel the cool spray or stand at the top and watch the torrent come crashing down from the viewing balcony.
The park has a safe playground for children with climbing frames to suit all ages; it is fenced in and there are benches nearby for parents to relax while they keep an eye on the kids. Large lawns dotted with shady trees make excellent picnic spots and you can pick up fresh baguettes and local cheese from the old town on your way up.
There are two cafés up here, both serve reasonably priced snacks, hot meals, ice creams and drinks and have sunny outdoor seating. One has a children's play area nearby, while the other is more peaceful and is located near the old castle wall where you can still see a dent from a cannonball strike. Neither has toilets though, you have to pay a small charge to use the park facilities which are clean and well-kept (if a little hidden).
The summit of Colline du Chateau is at 93m and you can walk up either from the old town of Nice, from the eastern end of Promenade des Anglais or from the port area. There is also an elevator which you can access at Quai Rauba Capeu at the far end of the Promenade des Anglais just before the road swings up and round into the port.
Public transport comes courtesy of the little white tourist train that includes the park on it's tour of Nice - you can pick up the train from the Promenade des Anglais.
Location