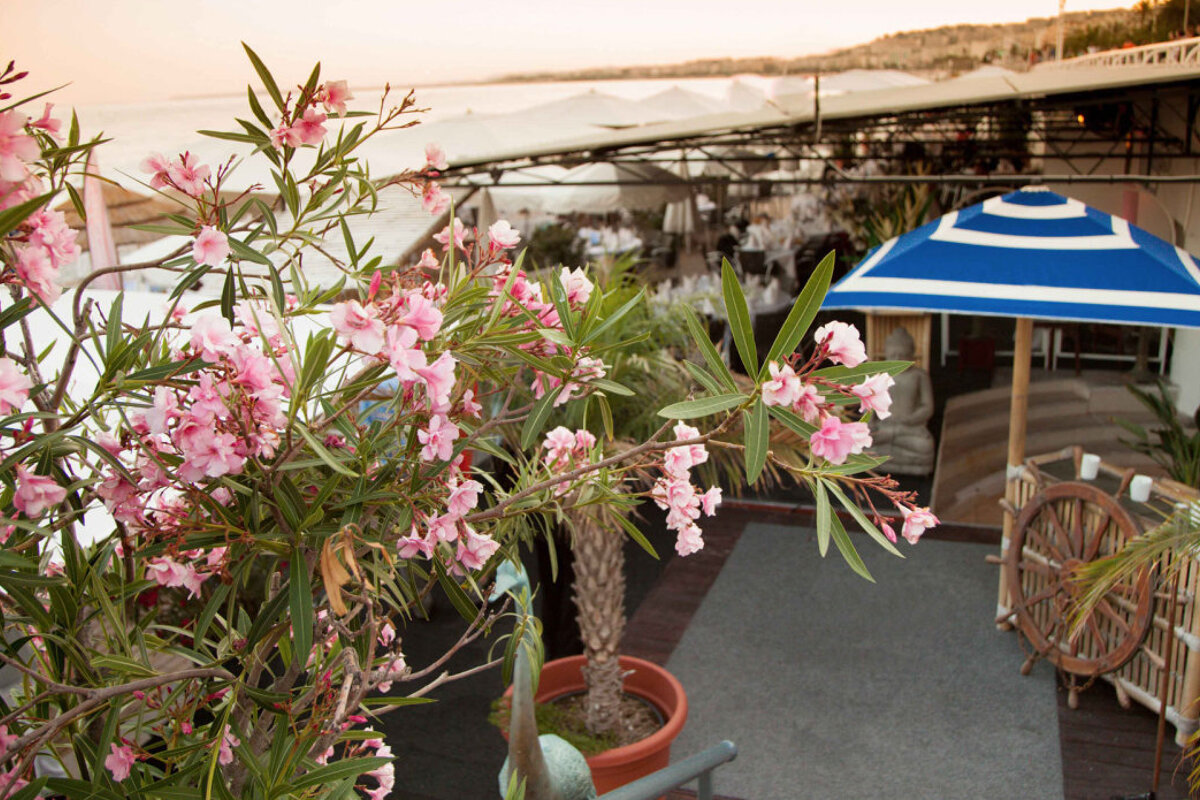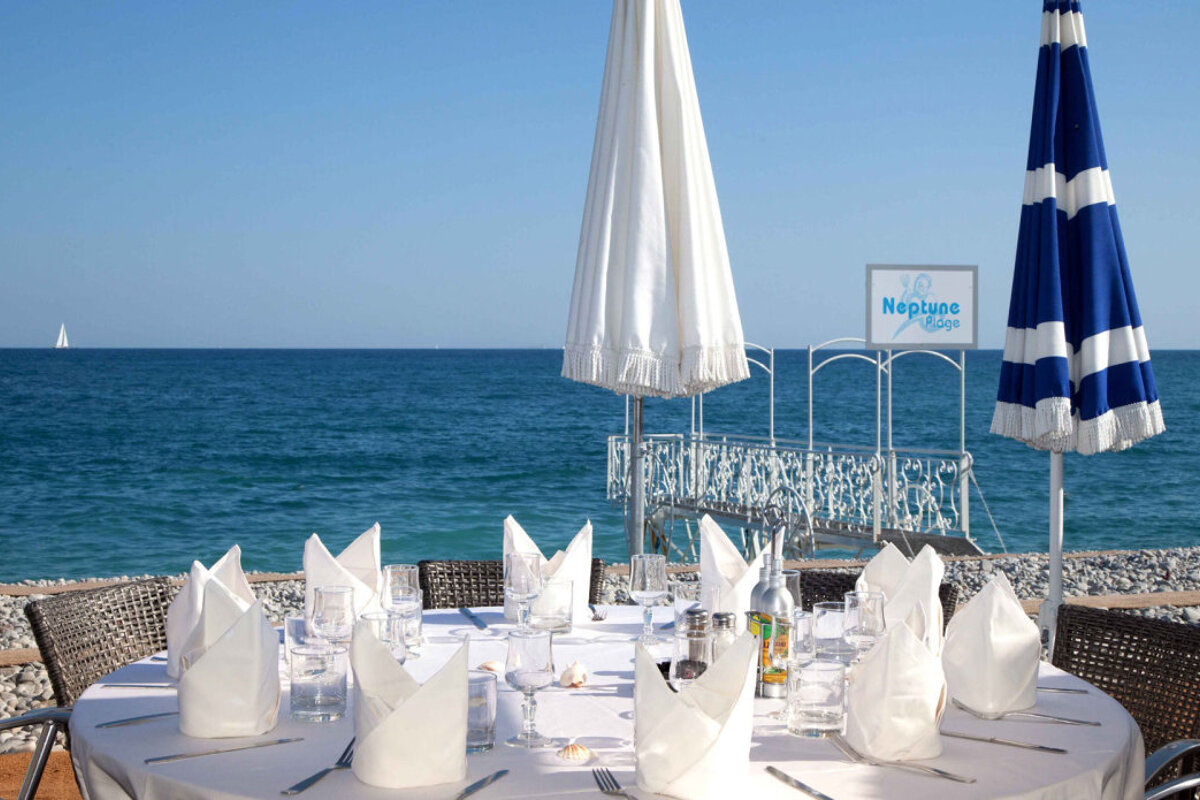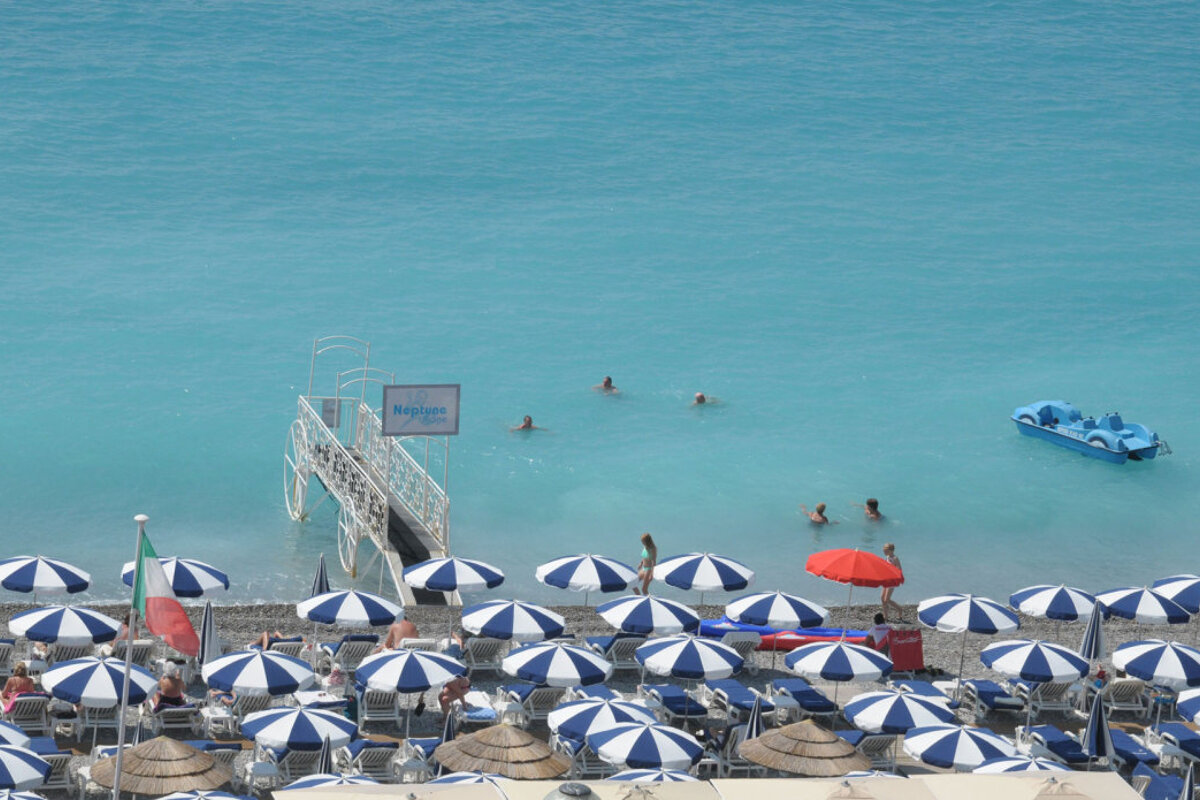 Neptune Plage Beach Club, Nice
Child-friendly beach-restaurant serving Mediterranean cuisine
This beach is a great option with lots of blue and white sun loungers and parasols and a children's play area.
The restaurant serves great locals food and snacks, with a good menu for kids. The venue is available for private hire as well if you have an event such as a wedding, birthday or special celebration.
They are open from early March through until the end of September.
They offer an "Apero Tapas" menu every day between 18:00-20:30 and until 23:30 every Thursday, Friday and Saturday.
Visitor comments
"We rented some beach chairs and set in the sun and under the umbrellas, and read books and ordered endless cocktails. Everything was just right." - Trip Advisor
"We came to Neptune Plage first thing as we arrived in Nice in the late afternoon. They welcomed right in to relax and have some drinks on the beach. Our server Benjamin was outstanding. He went above and beyond the entire time we were there." - Trip Advisor
"Dropped in around noon one hot day this summer and was promptly shown a nice table with view of scene. Good service, despite my broken French, some tasty food and drinks timely served and the beach loungers go on sale after lunch." - Trip Advisor
Contact
Address
Promenade des Anglais
06000
Location
Nice, Nice